How to add APN settings on your smartphone [Android Guide]
Wonder how to add APN settings on your smartphone? An APN is required for the device to connect to the internet. Without the APN, you cannot use Mobile Data on your phone. When you put a new SIM card on a newly bought phone most of the time the service provider automatically sets the APN settings. You will get a message to save the APN the moment you start your mobile device. However, sometimes it happens to me that when I put a SIM card on a new phone, I do not get any messages for saving APN. In this case, you can add APN settings manually which I will be guiding you in this post. If you know the APN name then here's how to add them on your phone to access the internet. If you don't know the APN names, don't fret, we have gathered a list of APN names for you.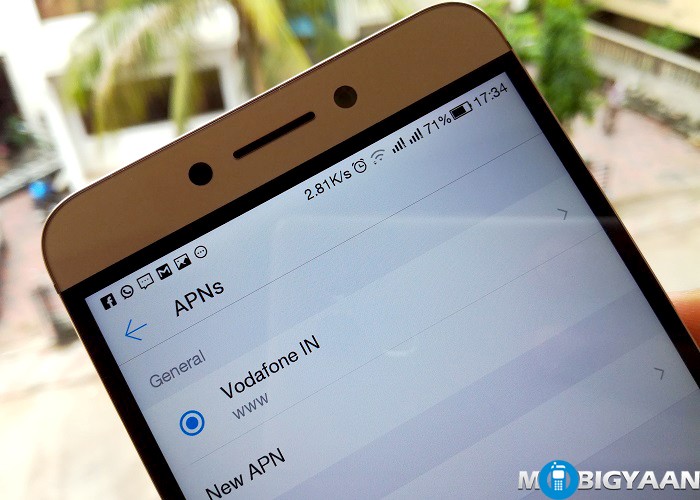 How to add APN settings on your Android smartphone
On stock Android, open Settings -> More -> Mobile Networks -> Access point names and add an APN.
You can easily figure it out how to find APN settings to add on your phone. The above also works on other phones like Huawei and Honor Devices (EMUI). On LeEco phones, go to Settings -> Dual SIM & mobile networks select the SIM and tap the APNs. Here you can add your APN name. On other devices like ASUS Zenfones and Samsung Galaxy series, it can be listed as a different name, such as Cellular Networks instead of Mobile Networks. Once you know where to put the APN names, you will be able to easily connect to the internet.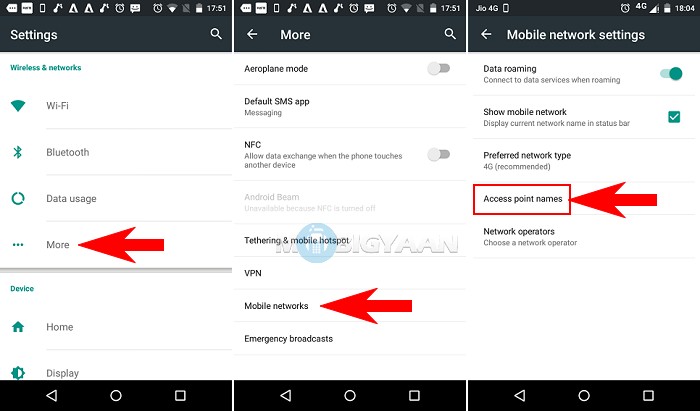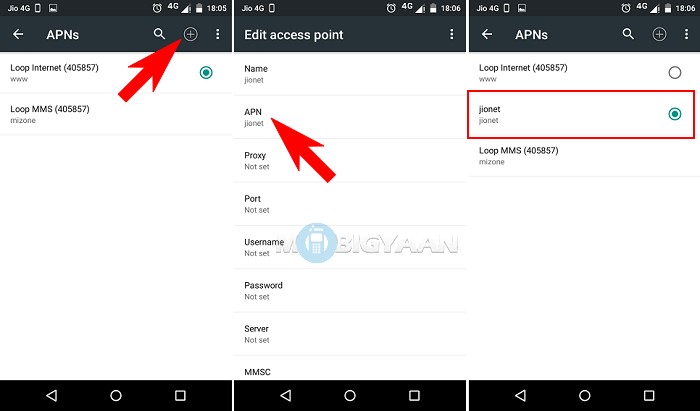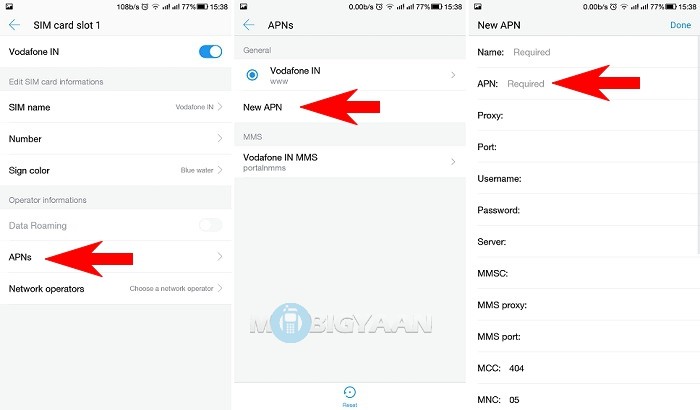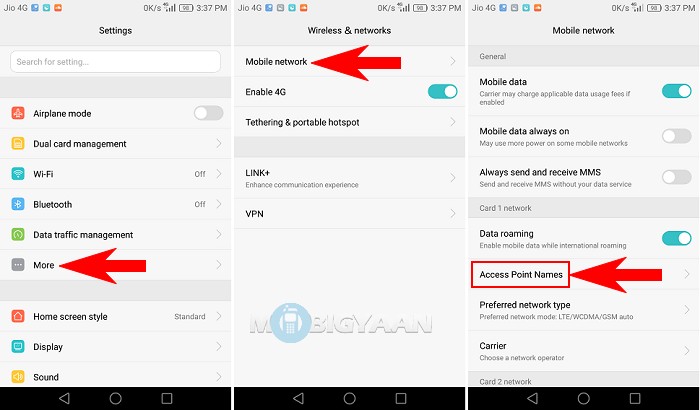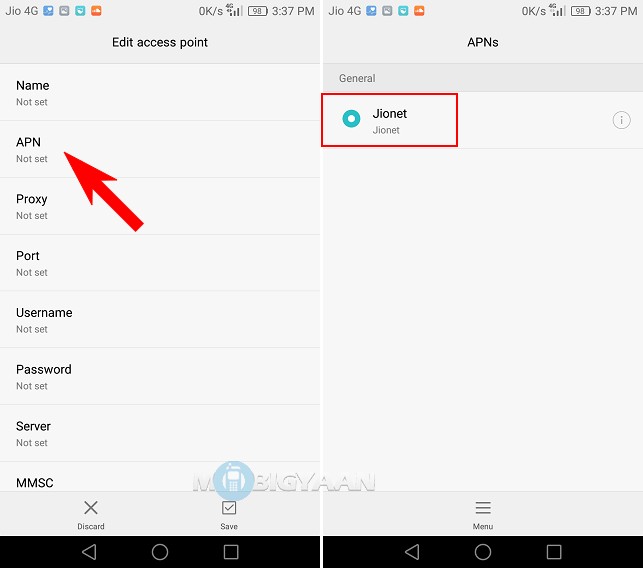 Now what to add under the APN settings? In most cases, the service provider itself adds the rest of the information, you just have to add the APN and rest can be left empty. Follow the table correctly, I have tried to cover as many APN.
Choose your service provider and add the APN under the APN Settings on your phone. Alternately, send an SMS to the respective number of the service provider or the operator and get the GPRS or Internet Settings on your phone via SMS.
[table id=51 responsive=flip /]
If it doesn't work, make sure to restart the phone or re-enable the SIM from the settings. Do a re-check of the APNs. Usually, a soft reboot can solve the issues. So now you know how to add APN settings on your Android smartphone. Share it with your friends so they can know it too.
If still, it does not work, ask us in the comments and we will try to respond with a solution. Visit our How-To Guides to find more amazing guides.