Snapchat is widely used by people to share their moments with friends. Anyone can add you as a friend by your Snapchat username, unlike Facebook that requires a friend approval, i.e. they can see your Snapchat stories when they add you on Snapchat. If you want to prevent someone to view your stories, blocking them is essential. Snapchat enables you to block anyone on your friend list. Check out this guide on how to block someone on Snapchat.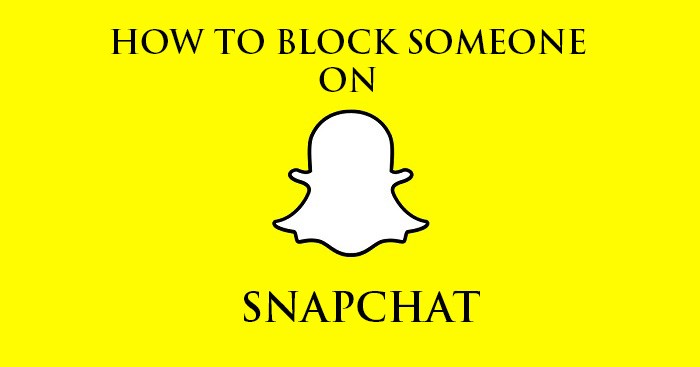 You might be thinking that removing a friend from your friend list instead of blocking them can work the way out. But, what happens here is when you remove them, they still have you as a friend on their profile, so they can still see your Snapchat stories.
How to block someone on Snapchat
To block someone on Snapchat, follow the steps below:
Step 1: Open Snapchat, swipe from the top and tap on My Friends.
Step 2: Select the friend you want to block by tapping on their name. You will see a preview of your friend's profile.
Step 3: On the preview, tap the settings gear icon at the top corner and tap Block. Confirm Block.
Once you block someone on Snapchat, they will be removed from your friend list.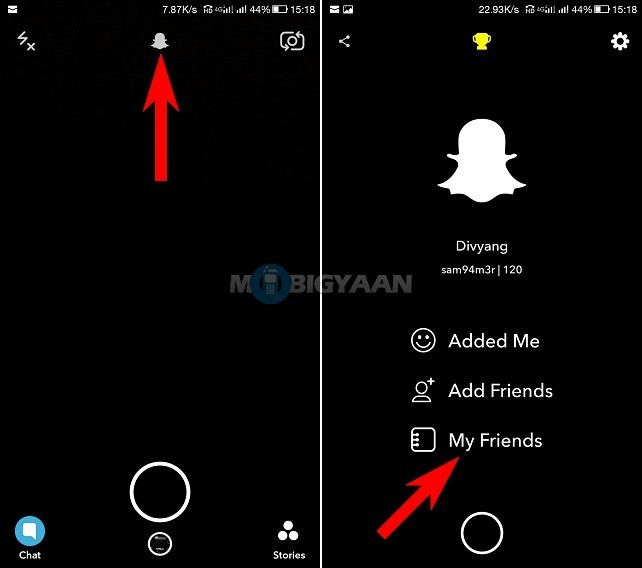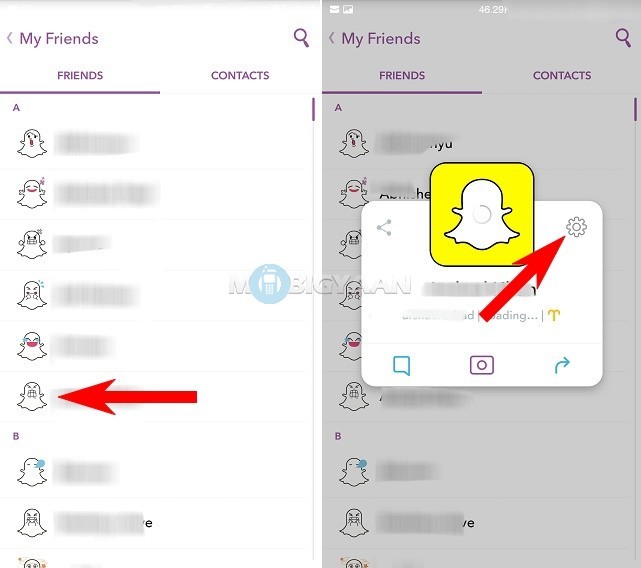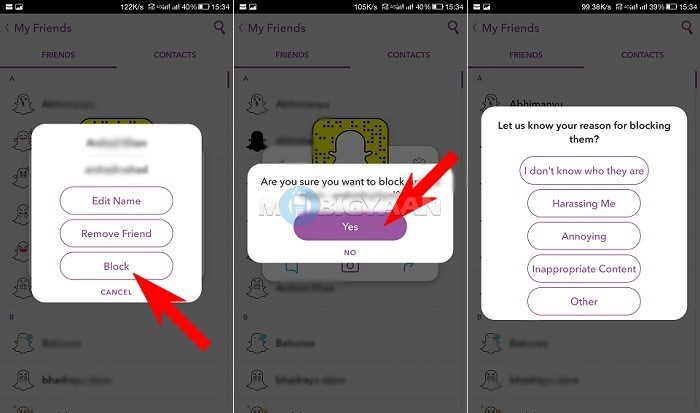 If you want to unblock them,
Open Snapchat and swipe from the top.
Tap the settings on the top as shown and swipe to the bottom.
Under Account Actions, tap Blocked. Here, you will see a list of people that you have blocked before. Just press the X on the right to unblock them.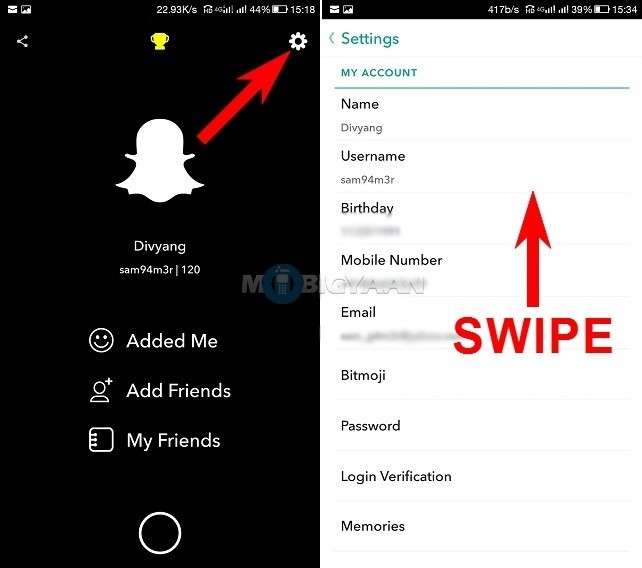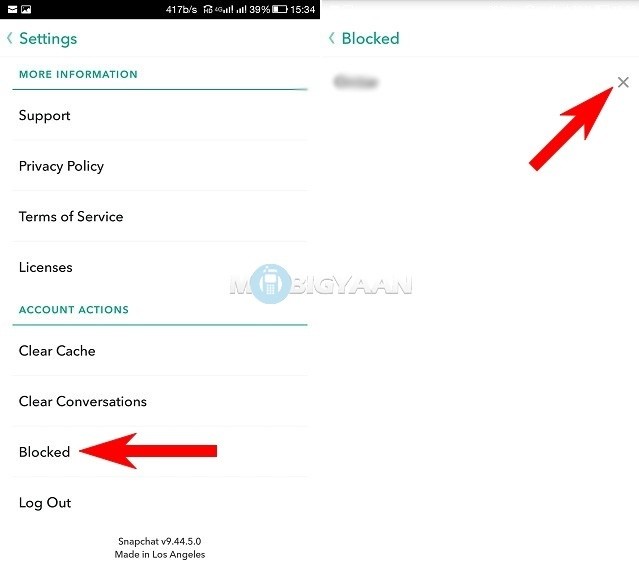 When you unblock them, thye won't be added back to your friend list so, you will need to add them back with their username.