There are millions of apps on Google's Play Store which you can download on your Android device. Some are free to download whereas some are paid. Smartphones have become so powerful these days that we can do most of the tasks using a smartphone instead of using a desktop computer every time.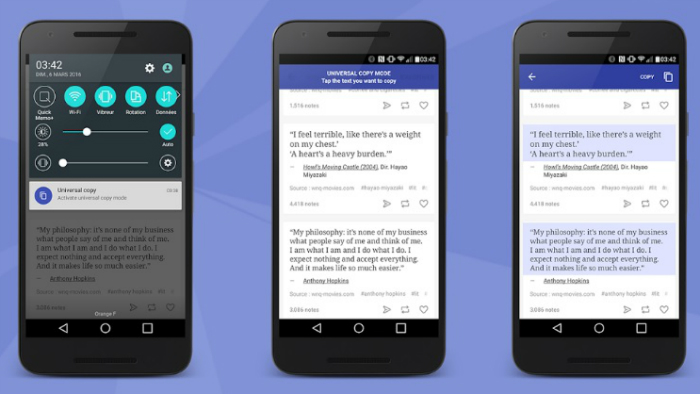 However, there's one thing which reminds us of how good it is to use a desktop computer. And, that is when you cannot select text from any particular app. While you can long press on the text to select and copy it. It doesn't work for some apps. We know that feeling when you come across something useful and can't select it to copy and share it with someone else. If you want to know how to copy unselectable text from such Android apps, you are at the right place. Read on.
How to copy unselectable text from Android apps
Step 1: Download the 'Universal Copy' app from Google Play Store first.
Step 2: You will see a toggle button provided against the Universal Copy option when you open this app. Toggle it to enable the Universal Copy app.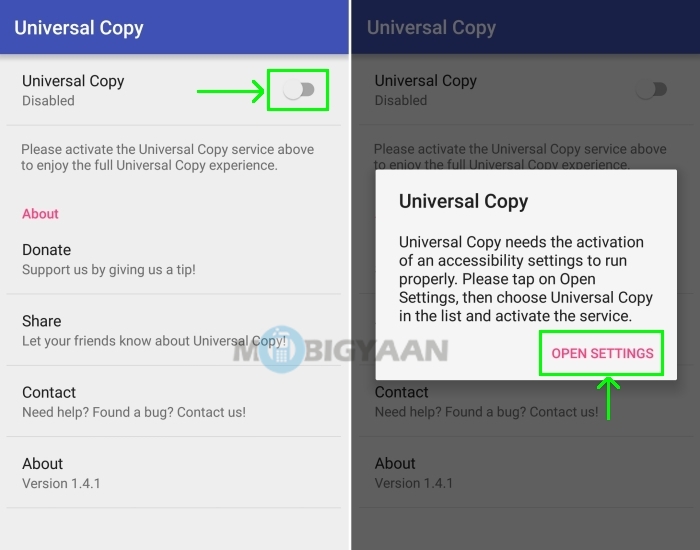 Upon toggling the button, you will be asked to allow accessibility to the Universal Copy app. Tap on 'Open Settings'. After that, you will be taken to the 'Accessibility' menu. Tap on the 'Universal Copy' app and then toggle the button to turn on accessibility for the 'Universal Copy' app.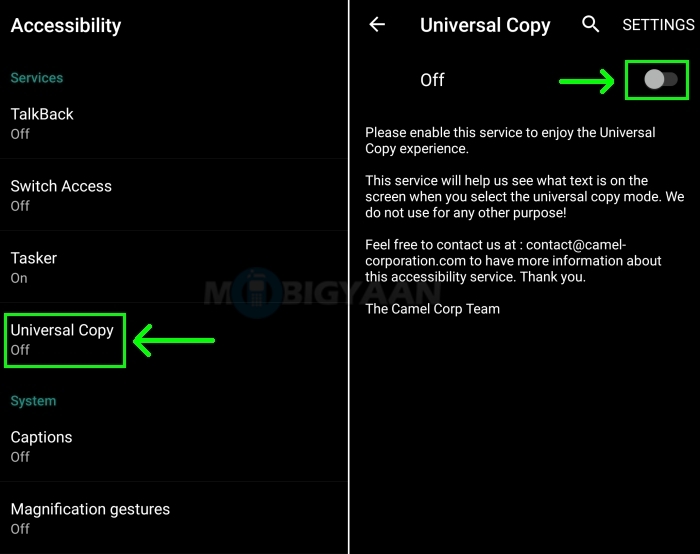 You will be asked for confirmation. Tap on 'OK' to allow Accessibility to 'Universal Copy' app.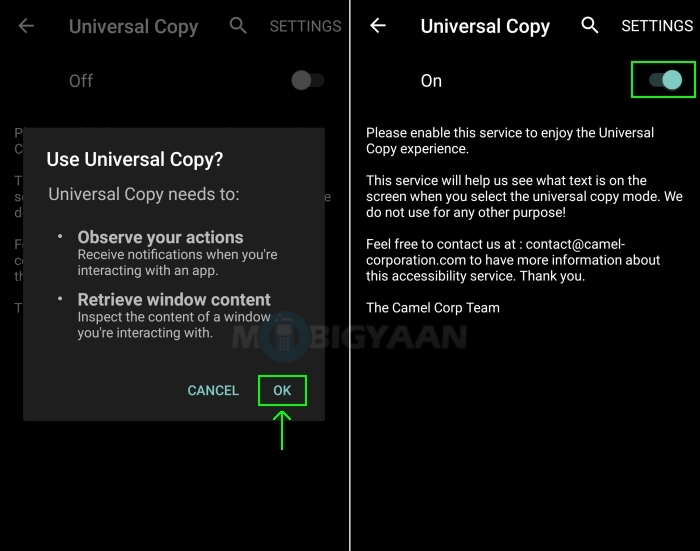 Step 3: Now open the app from which you want to select the text which is non-selectable. We opened Twitter because selecting and copying text from Twitter is not possible. As soon as you open the desired app, drop down the notification bar and tap on the sticky notification of 'Universal App' to activate copy mode.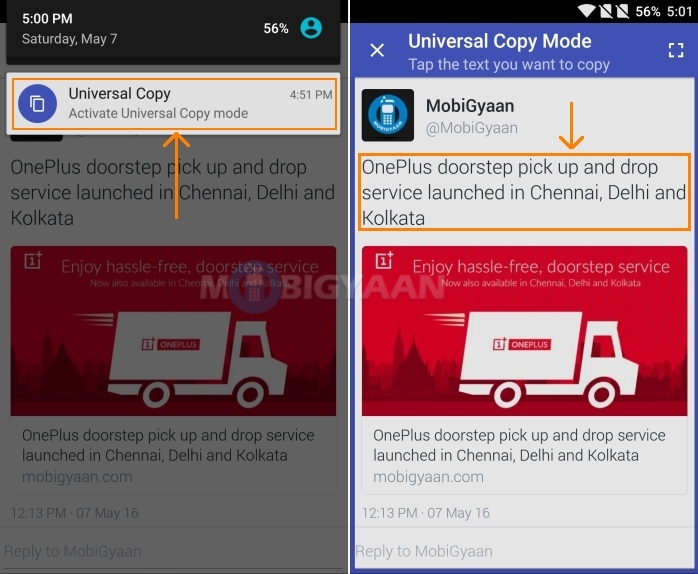 Step 4: Now tap on the text you want to select and then tap on the copy icon located at the right side of the pencil icon. As soon as you tap on that icon, the selected text will be copied.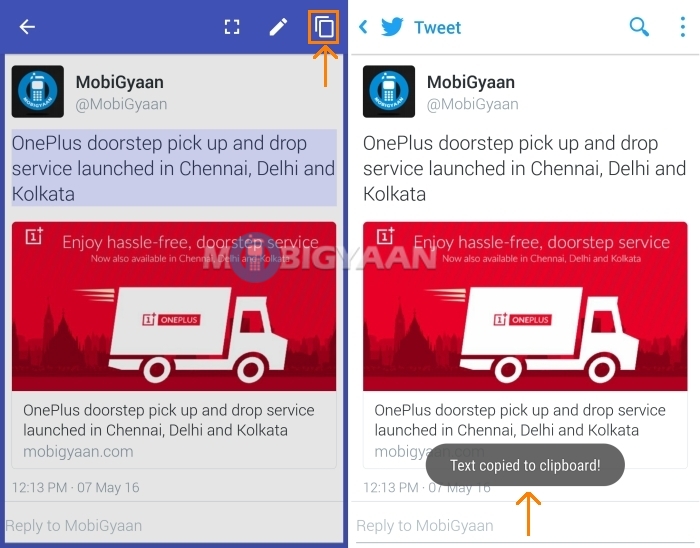 You can also tap on the pencil icon after text selection to edit the selected text. After that, tap on the copy icon to copy the text.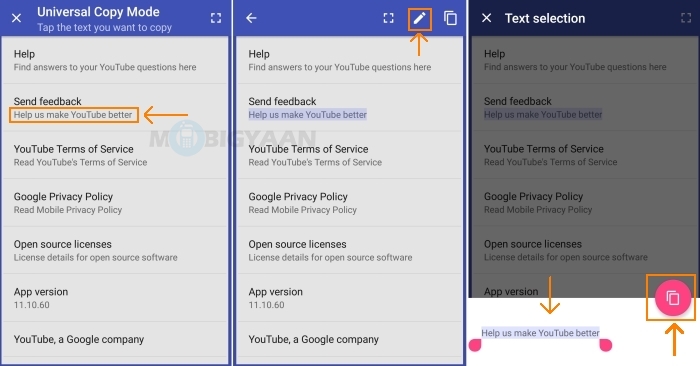 This app copied text from most of the apps which don't natively allow you to select and copy text. We were even able to copy the kernel information from the About Device section of our Android smartphone. However, there might be some apps with which this won't work.
We hope you are now able to copy unselectable text from Android apps that don't let you do so. If you liked this tutorial, head on to our How-To Guides section for more.