There are so many Android smartphone and tablets that aren't updated to the latest version because the manufacturer does not provide frequent updates. Depending on the Manufacturer, your device can get an update if the hardware and specifications meet the minimum requirements of the new Android software. So, whatever the reasons are, you will end up with the current version of Android on your smartphone or tablet.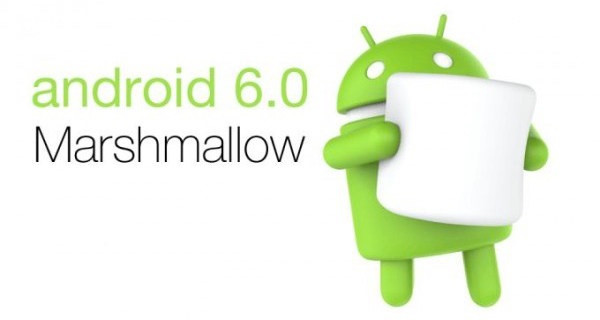 Why do you need to check Android version? It will let you know which version of Android a specific smartphone or tablet is running and by this version number, you can easily get the idea of what features it support and what not. You may not know about the version at first place and knowing it will give you an overview of how much the current software on your smartphone will get you things done or helpful. No matter it can be visuals, performance, or any new updates in the features of the newer versions of the Android.
How to find Android version on your smartphone
So, to find Android version on your smartphone, go to settings of your phone and enter the about section. This section will show you the version number in the 'Android version' tab.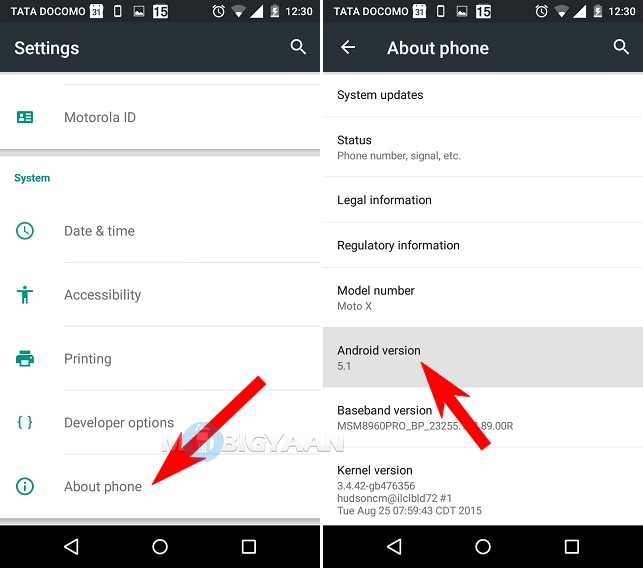 Mine says it's 5.1 means my smartphone is having an Android version 5.1 (Lollipop). Similarly, if it says 6.0 then it's Android marshmallow. Older versions such as 4.3.x is Android jellybean and 4.4.x is Android Kitkat. Here's a list of Android versions with their code names.
Android 6.0 (Marshmallow)
Android 5.x (Lollipop)
Android 4.4.x (KitKat)
Android 4.1.x – 4.3.x: (Jelly Bean)
Android 4.0.x: (Ice Cream Sandwich)
Android 3.0: (Honeycomb)
Android 2.3.x: (Gingerbread)
Android 2.2: (Froyo)
Android 2.0 – 2.1: (Eclair)
Android 1.6: (Donut)
Android 1.5: (Cupcake)
You can update your phone's software by going into Settings -> About -> Updates. On some devices, it is in Settings -> Software Updates. Just open the settings and you can easily find the update option.
Just after you check the Android version, you can tap the version number 4-5 times to get the secret game hidden inside the Android if you have Android 5.0 Lollipop or Marshmallow version.