If you have a lot of badass friends who check out your phone while you're not around, they can get things messed up by snooping through your privacy. You might have thought to lock certain apps on Android to prevent it from opening even if you hand over your phone to anyone either for showing photos or just for any other purposes, but till now Android doesn't seem to have any feature to lock apps individually. Letting your friends to check out something on your phone means they are probably going to check out every other stuff that's going on with your phone and before you realize what is happening, it's too late. What you need is lock apps on Android to save your phone from this disaster.
We have found an app called 'AppLock' which protect your apps with a passcode or a pattern lock. No matter what you choose, your friends can never touch your private apps anymore once they find out that the apps are protected. Download AppLock from the link provided in this guide below:
How to lock apps on Android with AppLock
Once installed and opened the app for the first time, you will be asked to set a passcode. Enter the one you can remember and confirm on the next screen. The third screen will eventually ask you to add an email address. The email requirement is only for security. When you forgot the passcode, you can reset it from your email. Save and continue.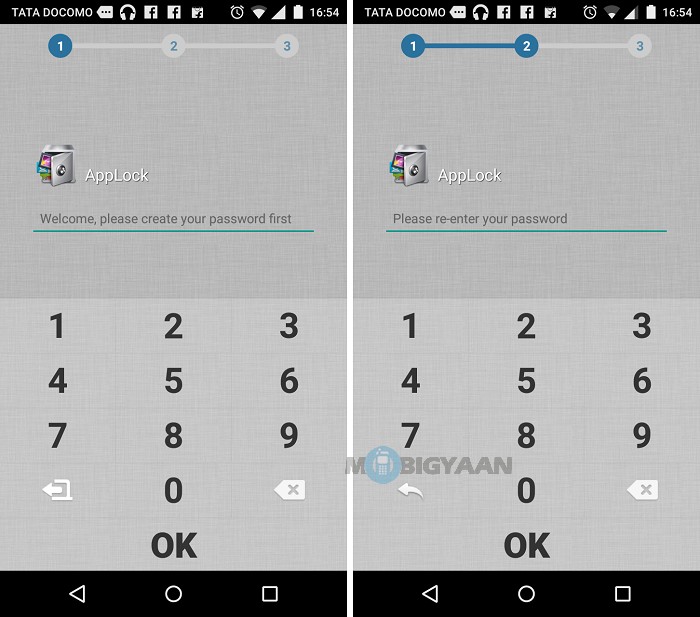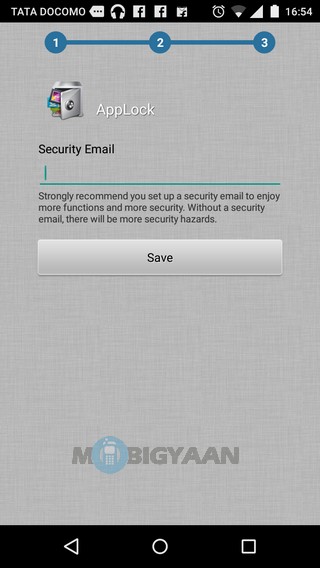 You can now set up the apps that you want to lock. The toggle switch right next to the apps is used to lock as well as unlock the apps. Select the desired apps you want to lock and exit the app. When you tap the slider button, you can see the toast notifications appear on the phone. Check the apps you have locked by opening 'em, you will be asked for a passcode to unlock. This way you can secure your apps from your friends.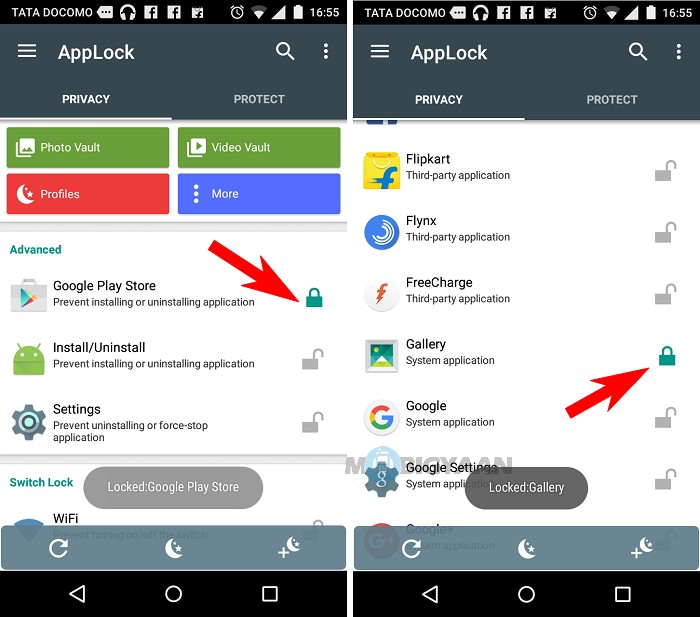 If you want to set a pattern lock, then open the AppLock and tap on protect. Under General, select 'Unlock Settings' as shown below and tap the 'Pattern'. Draw your favourite pattern that you can remember and that's it.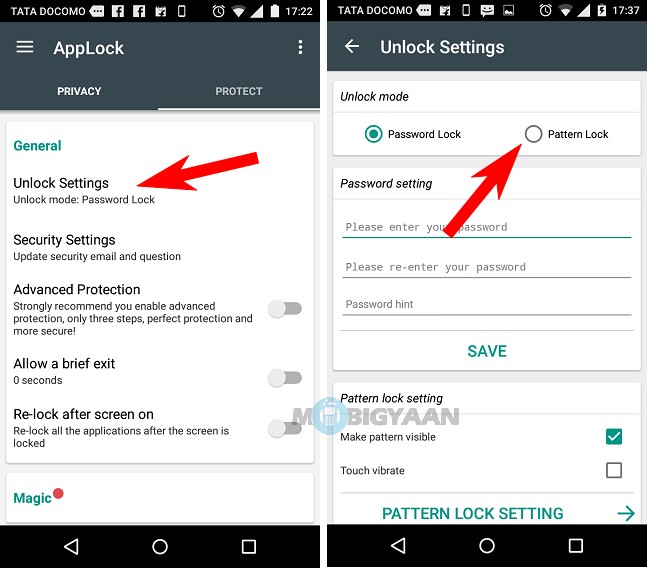 You can even use the app for its impressive features like photo vault, changing themes and add a fake cover to look like it's a fingerprint requirement or an application crashed.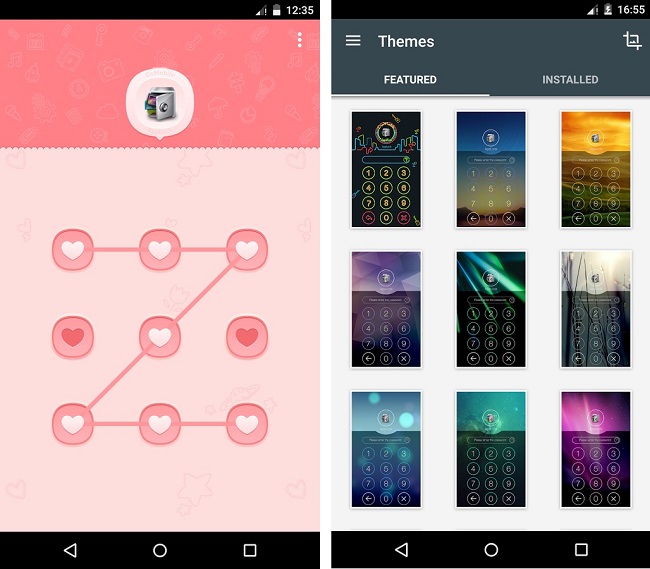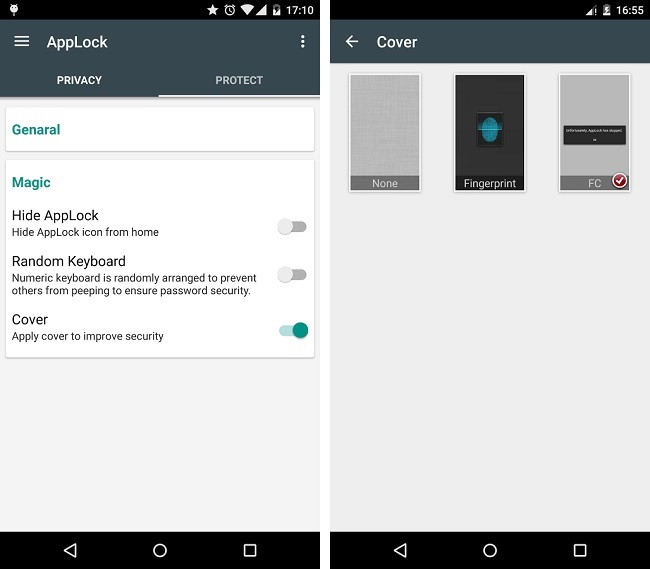 So far, AppLock is a great app which prevents any unauthorised access to your critical apps so you can keep your stuff private. If you use any other app lockers, share it with us under the comments below. For more tutorials, check out our How-to Guides.