Samsung has done many tweaks to its TouchWiz user interface and added advanced features in it. One feature I am going to show you is its quick launch camera. Now you can quickly open the camera application on the Samsung Galaxy C9 Pro by pressing the Home key twice.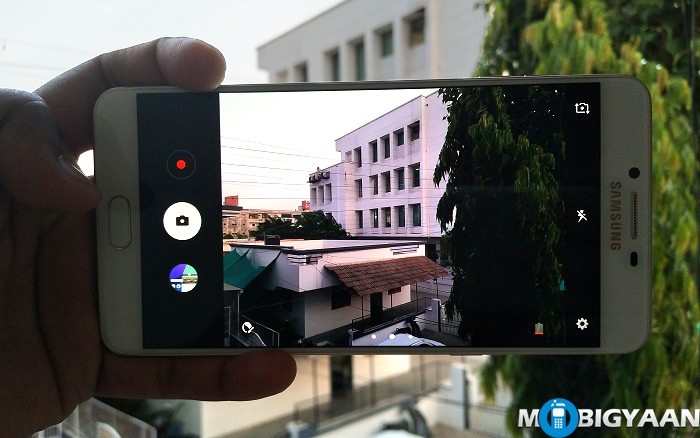 As Camera is the most used application on a smartphone, this workaround will let you quickly launch camera on Samsung Galaxy C9 Pro. It works for any other Samsung phones as well. All you have to do is to enable this trait inside the settings.
How to quickly launch Camera on Samsung Galaxy C9 Pro
To enable quick launch camera on Samsung Galaxy C9 Pro, go to Settings -> Advance features.
Turn on the quick launch camera slider to enable.
When you enable the quick launch Camera option, all you need is to press the home key twice quickly. This will open the camera and you can snap as many images as you want. This feature will work from any screen, even when you are playing a game or watching a movie. It also bypasses the fingerprint lock and other PIN, pattern locks.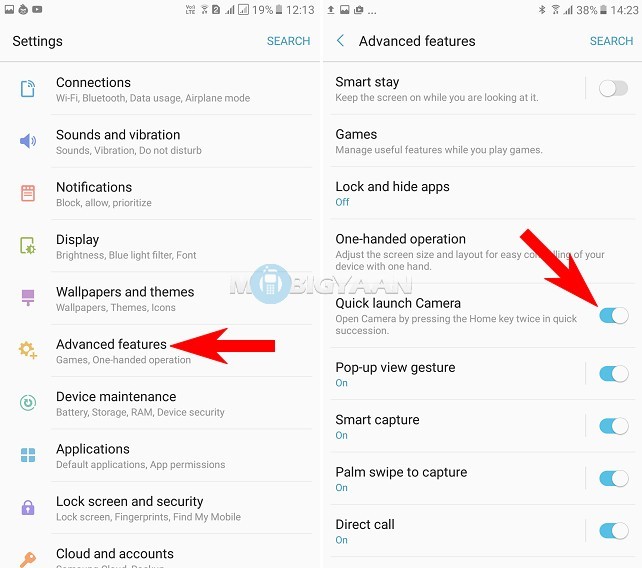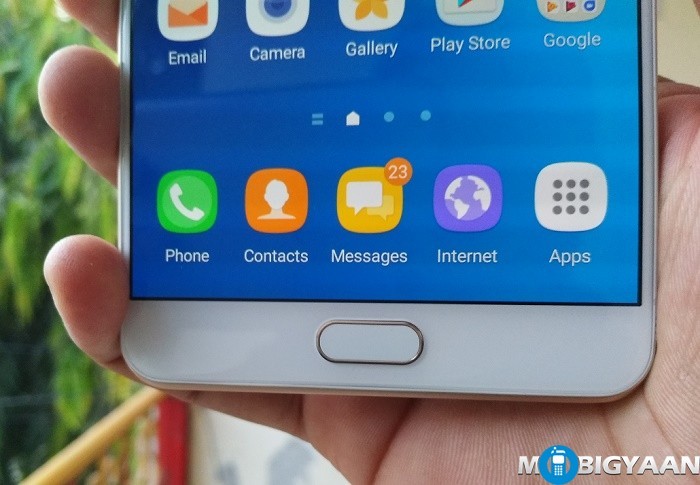 If you do not want to launch camera using the home key or it is bothering you, turn off the slider. You can always open the camera from the inside.
There's another alternative that opens the camera, on the lock screen, you can swipe the camera shortcut from the bottom-right corner and the camera opens.
Do you know any other way to quickly open camera? Share with us below.
To get more guide, visit our How-To Guides.