Almost all the apps require internet connectivity nowadays and for every app you install and use, what they need is your data pack to connect to the internet when you're on the move. Most of the apps like are heading to the cloud and data-hungry apps like YouTube and SoundCloud needs a chunk of data to get what you want. And that's not it, just think about how you need to keep yourself connected to social networking apps like Facebook, Twitter, and Instagram.
Your mobile network providers are too stingy with their data plans and provide you a data pack with outrageous prices according to your usage and you have to compromise your fun. While you use an unlimited Wi-Fi network, most smartphone users using mobile data are stuck with limited data options and eventually hit with their over-usage billing cycle.
Saving Mobile Data on Android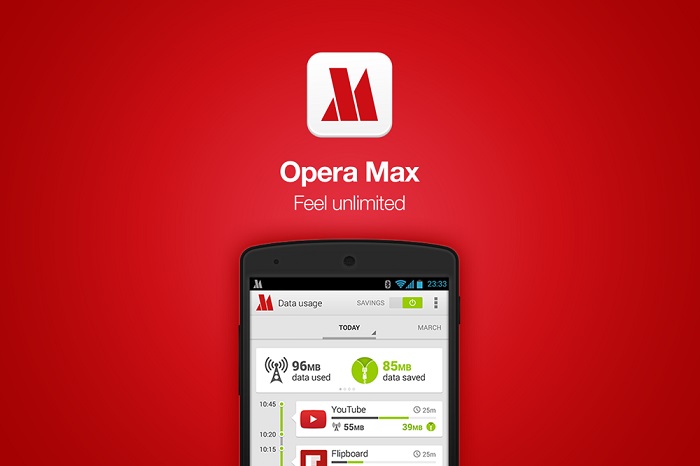 Watching a 15 minutes YouTube videos a day, will get you anywhere from 1 GB – 1.5 GB of usage a month. Your cloud storage apps like Dropbox and google drive will take enough data to backup your photos and videos. If you are using Android devices, you've got an advantage over several settings to save mobile data but here, we are not talking about the limit background data or disabling auto-updating options in Google PlayStore rather it's about an app that lets you save a huge data.
So If you're someone who doesn't have unlimited data or if you share a data bucket with your family, well then, today is your lucky day because in this guide, we are going to show you an app called Opera Max. This app does only one thing, helps you save up to 50% mobile data. Opera Max is an app created by developers behind the popular Opera browser.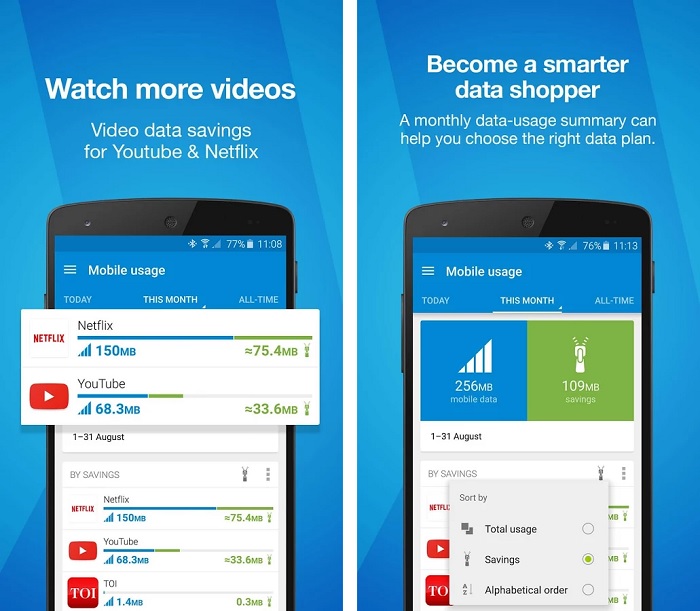 For starters, the app itself looks appealing with material design and an intuitive interface. Best of all, it only takes up 5 MB of space so space is not an issue at all. All you have to do is tap the toggle button on left, the app will just take care of everything for you. You can see how much data you're saving, and also see which apps are actively using data.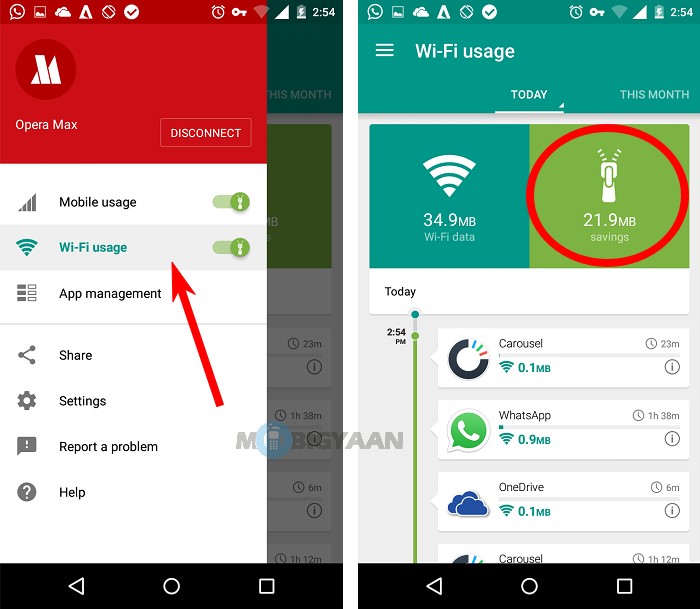 The best part about this app is you can see your data usage in a timeline format because the application monitors and keeps count of how much mobile data you have used on a monthly or daily basis. It also monitors how many MBs and GBs of data each app uses, to give you full control over your data plan. You have the ability to Control your apps' data usage by blocking them from running in the background. So if you're looking to save data and avoid data overages definitely check out Opera Max from the Google PlayStore.
Download link: Opera Max
If you think you have saved enough data, don't forget to give a thanks in the comments section below.