Kids today are way too smarter than what we were as kids. So much that they learn operating any gadget quickly than some old people. No kidding. It's true. I've seen it myself. Now those who have kids will have experienced what it is like when you hand over your smartphone to them. May god be with that smartphone of yours. Your smartphone either ends up broken or you end up paying higher bills and feeling embarrassed.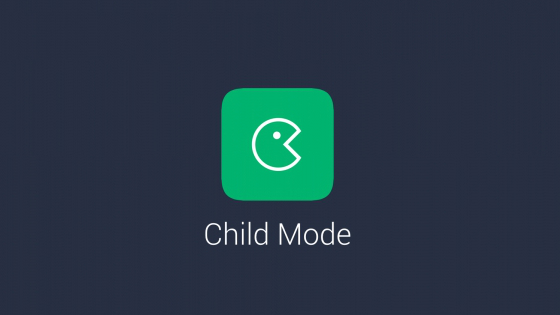 This doesn't apply only on those who have kids, but anyone whose smartphone falls in to the hands of children. Trust me, it takes a lot of manipulation and hard work into convincing those children that there are no games installed on your smartphone. If you own Mi 5, Xiaomi has made it easier for you to escape the wrath of those children when you don't let them play games on your smartphone, or better yet, don't give your smartphone to  them at all.
The Xiaomi Mi 5 runs on MIUI 7 which comes with a feature called Child Mode. With the Child Mode active, you can forget about paying high bills and receiving Ben 10 toys at your doorstep ordered from that online shopping app. If you don't know how to use Child Mode on Xiaomi Mi 5, this tutorial is for you.
How to use Child Mode on Xiaomi Mi 5
Step 1: In order to use child mode on Xiaomi Mi 5 you need to open the 'Settings' app which will be placed on your home screen by default. After that, scroll down till you find the 'Child mode' option.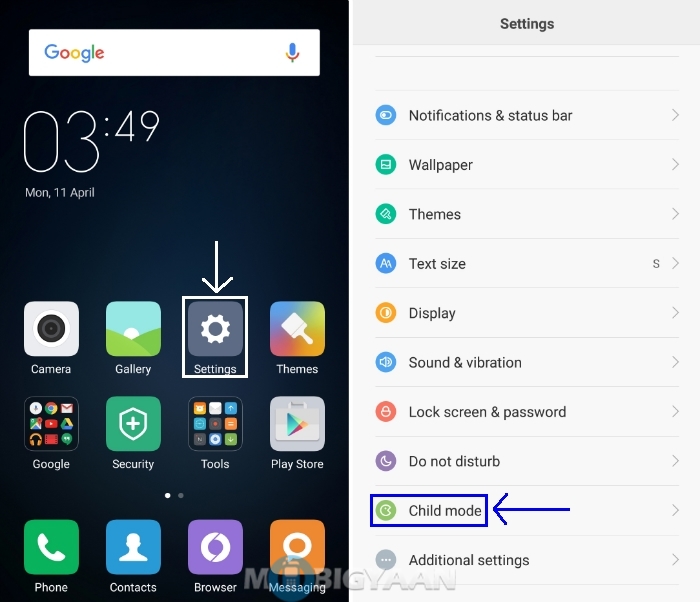 Step 2: After that, you will see two toggle buttons in front of the 'Child mode' and 'Lock SMS' option. I recommend turning on the 'Lock SMS' option as well unless you are fine with some random messages being sent from your smartphone.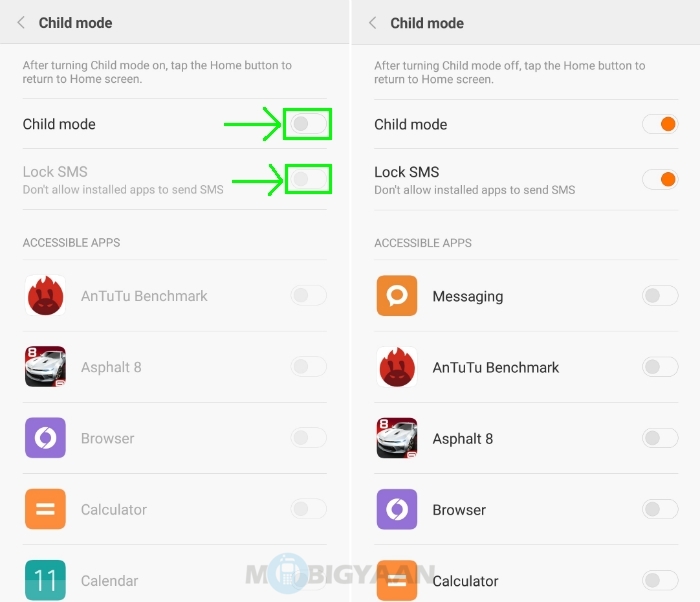 Step 3: After you've turned on the 'Child mode', select the apps that you want to be accessible in 'Child mode' to those little Einsteins. You need to toggle the button provided in front of the apps in order to make them accessible in the 'Child mode'.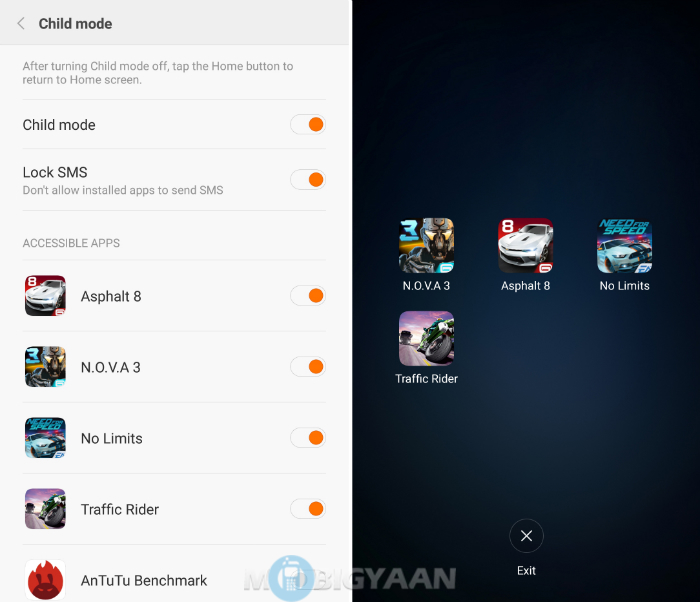 After you've enabled the 'Child mode', you need to press the back or home button to return to the home screen. Do keep in mind that only those apps will be accessible in the 'Child mode' that you chose. Nothing else. You won't be able to even drag down the notification bar. As can be seen in the image above, the accessible apps will be shown on the screen with an Exit option.
How to turn off the Child Mode on Xiaomi Mi 5
Step 1: Now that you know how to use Child Mode on Xiaomi Mi 5, you must be wondering how to turn it off. It's very easy. Just tap on the 'Exit' option provided at the bottom of the screen after which you will be asked for a PIN/pattern, depending on what you have selected for lock screen security.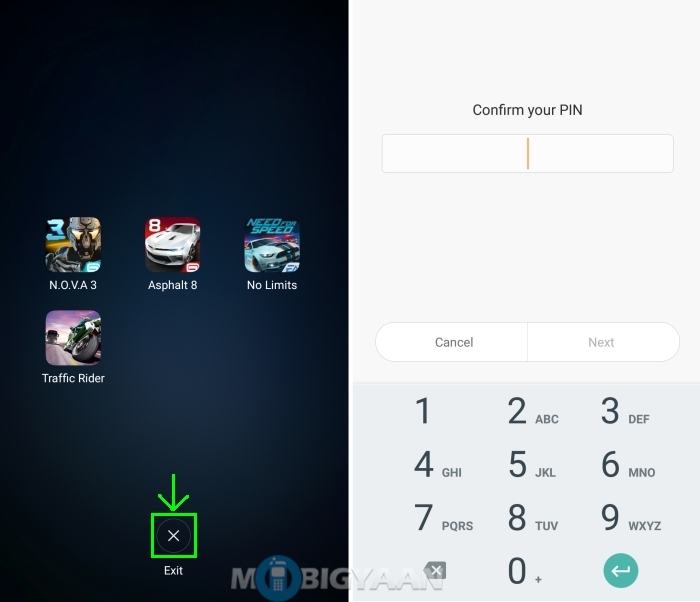 Step 2: After you've entered your PIN/pattern, you will be taken to the 'Child mode' menu where you have to toggle the button provided against the 'Child mode' option. That's it. You've turned off the Child mode.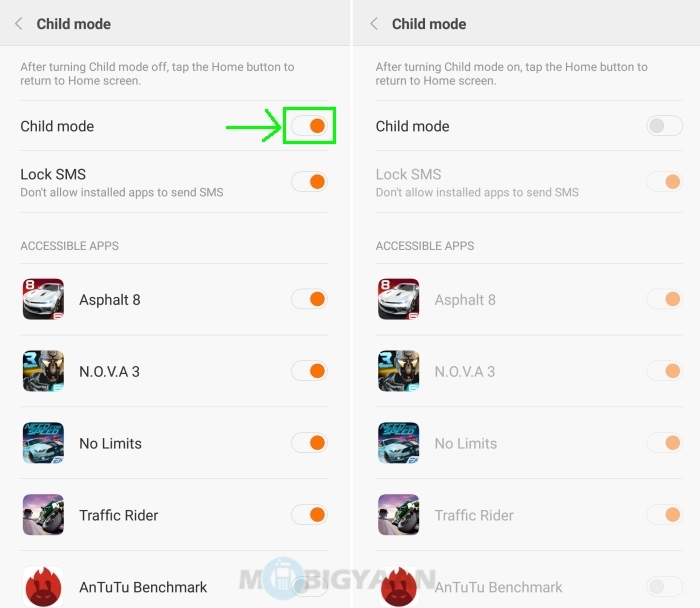 We hope you were able to save yourself some trouble from children by using this Child Mode feature. For more, head on to our How-To Guides section.