Vivo smartphones are based on a customized Android software called FunTouch OS. With a custom Android interface adds a lot of features that stock Android lacks, one feature we are going to talk about is the Smart Split which is a split screen feature on Vivo smartphones. It lets you run two apps simultaneously in the foreground. Android apps always try to occupy the whole screen and you have to switch back to the recent app leaving the current app in the background. If you own a Vivo smartphone and aren't aware of this feature, here's a short tutorial for you that will help you achieve split screen on your Vivo smartphone.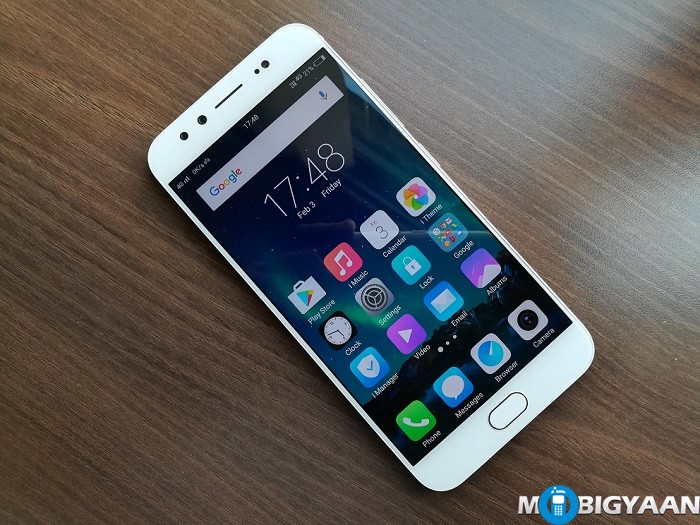 Split Screen Feature on Vivo smartphones
Smart Split can help you check messages, emails, and other things without interrupting your current app. It splits the screen into two with each app utilizing its own screen space and there you can further interact with both of them at the same time.
Before you start using the Smart Split feature on your Vivo smartphone, you will need to enable it. To enable the Smart Split, follow these simple steps:
Go to Settings -> Smart Split and turn it on.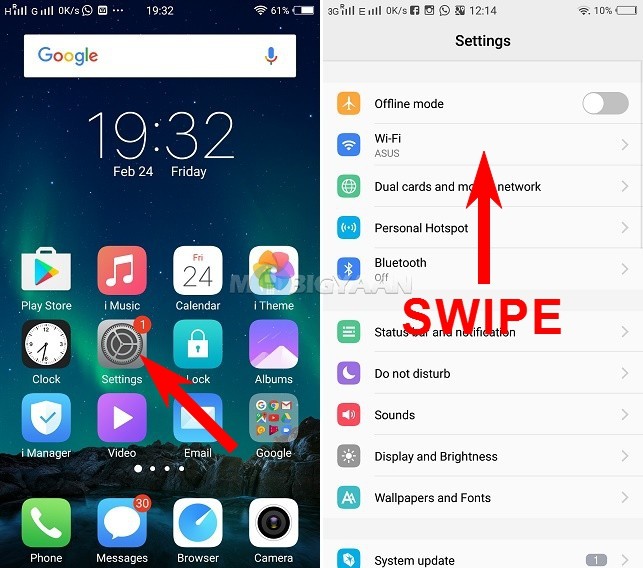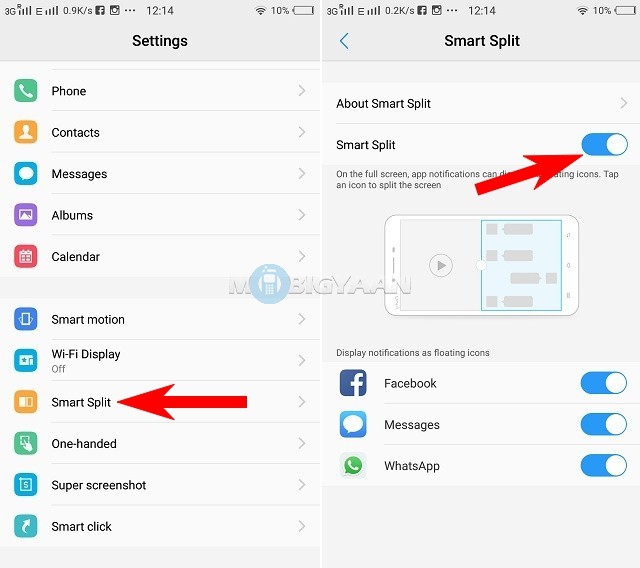 When running an app in a full-screen view and you receive a message, a floating popup will let you check the message without interrupting your current full-screen app. It allows you to run two apps side by side.
The screen will split into two halves giving space to both the apps equally. You can later resize the window by dragging the splitting dot.
To show you an instance, I played a video and received a WhatsApp message. Here's how it looks like, see the screenshot.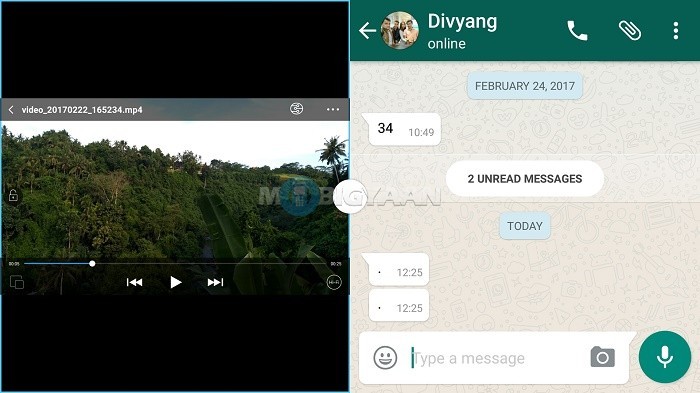 After the Android 7 Nougat, the multi-window now becomes the native support for all Androids having the Nougat update. Does your smartphone, running Android 7 Nougat, can utilize muti-window feature?