You may not have heard it before that you can use your smartphone as a walkie-talkie. Gone are the days when we used to play with the Walkie-talkie sets. With most of the people carry smartphones nowadays, we use almost all types of communication using text messages. Sometimes when sending out a quick message or a phone call can be time-consuming. Typing the large texts on your favourite messaging apps is one huge pain in the butt when you just want to say a really short line to the other person. It is easier for you to remind the car keys location or to turn off the TV or anything that is good for playing any stupid pranks. We will show you an app to use your smartphone as a walkie-talkie.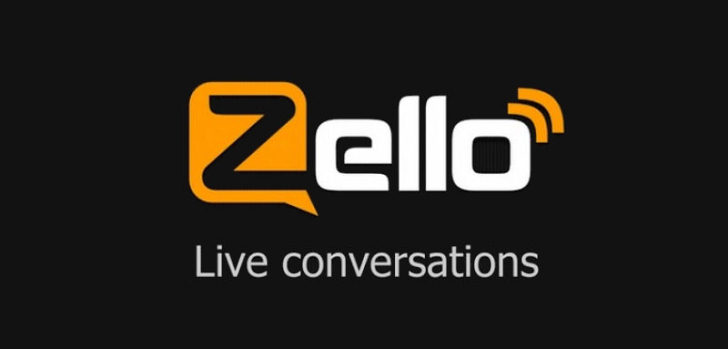 The app is called 'Zello' which is a push-to-talk walkie-talkie. The app basically turns your smartphone into a high-tech walkie-talkie. It sends real-time high-quality voice to your friends' phone using the internet with a push of a button. To make it more interesting, it is available to all the major smartphone platforms: iPhone, Android and Windows and BlackBerry phones, so cheers! Download the app to use your smartphone as a walkie-talkie. The links are provided in this guide below.
Note: The app uses Wi-Fi or data network to connect with friends, the app is free however the data charges may apply.
How to use your smartphone as a walkie-talkie using Zello PTT
The process is quite similar to all the smartphones, we will use an Android device here. You need to turn on the internet to use Zello, it uses your Wi-Fi or data network to send real-time voice messages to your friends.
Step 1: Creating an Account
You will be asked to create an account with username, password and an email. Once you create your account you will be able to use it as a walkie-talkie.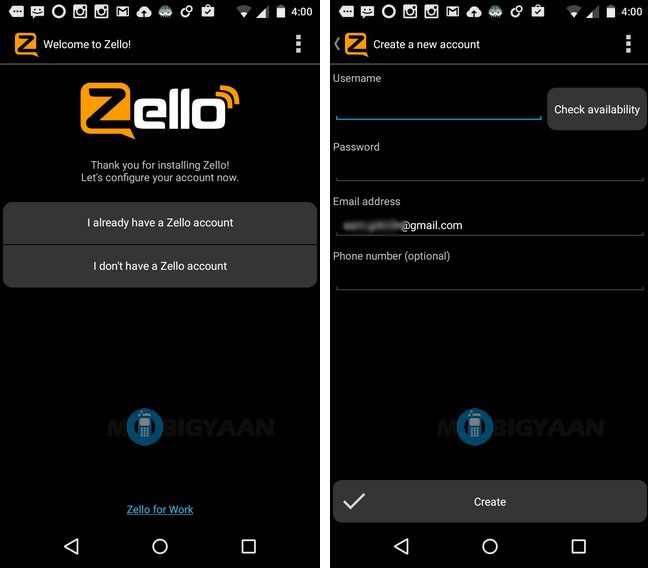 Step 2: Adding your Friends
Since it's an instant messaging app, the main spot here is adding the friends. Give your username to your friends and family and tell them to create an account then add you by searching your username. Adding the friends is pretty simple, tap the location shown in the image below, type the exact username and hit the search button on the right.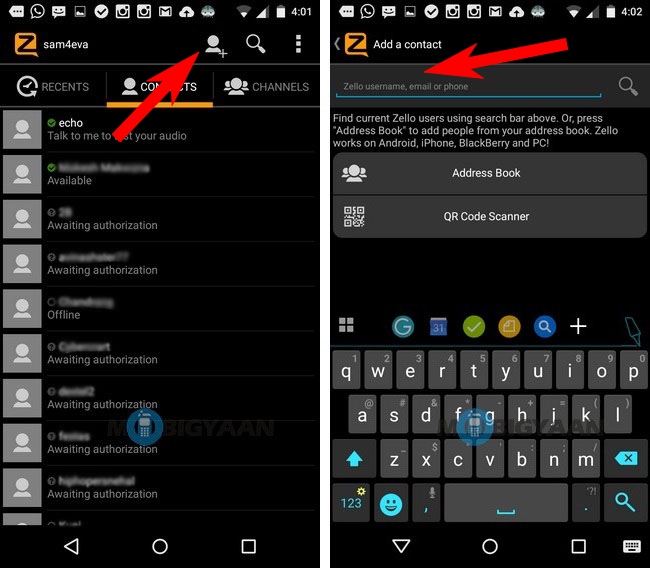 You will find your friends account there, just tap on it. On the top right, press the 'Add To Contacts' button and there you go, you have added a friend on Zello.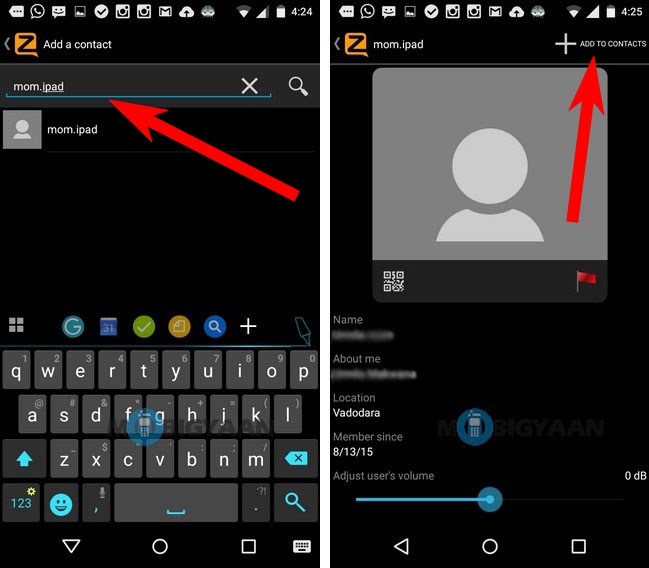 Step 3: Talk with Zello
You can see your friends are on the contacts list, tap any one which has a green tick mark. The green tick shows that the person's Zello is online. When you see a huge round microphone button, press and hold it, say anything you want and release it. The other person will hear your voice on the loud speakers.
Remember that anything you say will be heard loudly, it is better if you use any earpods when in a public place. It supports earphones and Bluetooth so that you can skip the phone speakers from buzzing.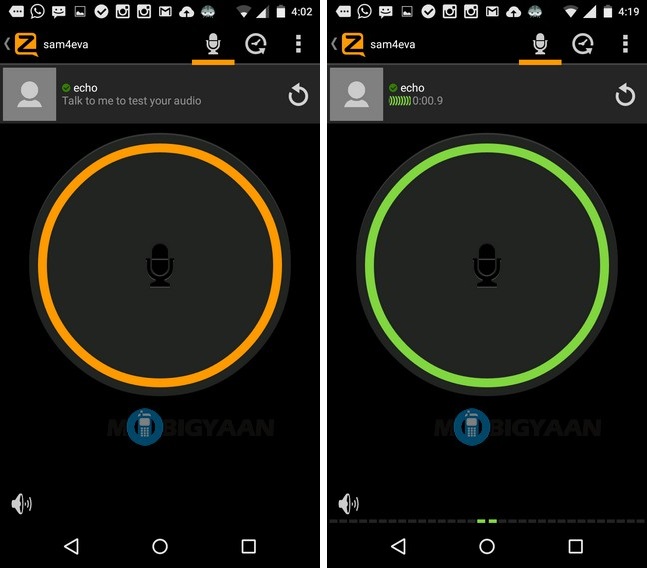 If you see your friends offline or busy, your voice will simply not be heard in real-time but the voice message will be stored on your smartphone as well as their's so even if the person is not available to talk or reply back, he/she can listen to it by tapping the top right anti-clockwise arrow and talk back later. All the voice messages are stored on the smartphone's storage and can be removed. Tap and hold on the voice messages and remove them easily.
Download Zello PTT Walkie Talkie on your smartphone
iPhone: Download Link
Android: Download Link
Windows: Download Link
Blackberry: Download Link
Lastly, enjoy your smartphone as a walkie-talkie and play around your way. If you do know any other apps similar to this one, let us know in the comment area. For more tutorials, check out our How-to guides .