HTC Clock app released on Google Play store
After releasing the default HTC Sense keyboard on Google Play store, the handset maker has now released its clock app.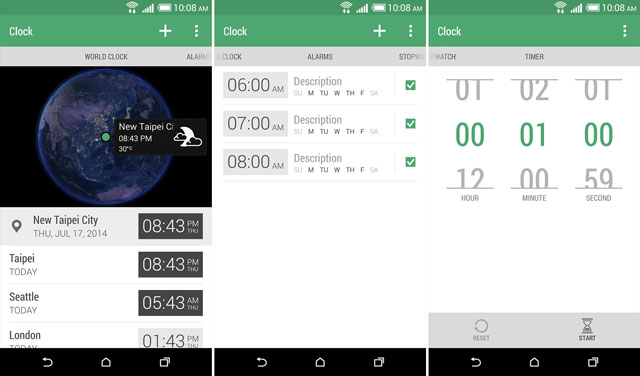 HTC has released its default clock app on the Play store. The app which has a unique and multi-functional UI, can function as a regular watch, timer, stopwatch, alarm and a world clock. Now that the app has been released to the store, users can directly get the updates to the app, if any, without having to wait for the firmware updates, which are known to take a while to reach the users.
While the HTC clock is already on the store, not many Android devices are compatible with the app. This surprisingly also includes HTC handsets like the flagship HTC One (M8) and the (M7). However, over the next few days, we can expect that to be fixed after which we can expect the app to be available to all Android devices in general. You can try downloading the app from the Google Play store.