The HTC 10 was unveiled by the company in April this year. The 10 is HTC's attempt to gain more market share and earn some profit. The 10 has been getting good reviews from around the world, however, HTC hasn't seen much sale of this flagship device. To get over this, it seems HTC is working on a Desire variant of the 10. An image of alleged HTC 10 has leaked online showing off its backside.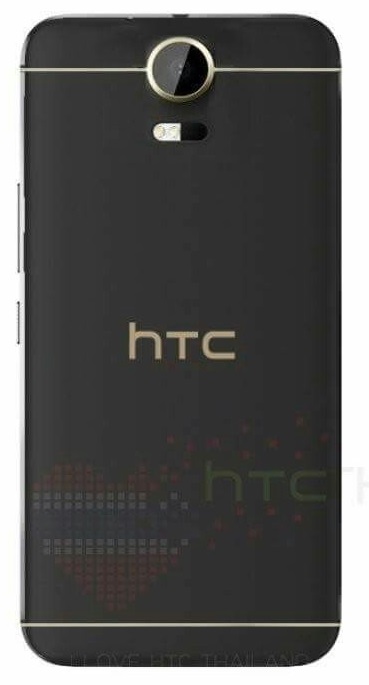 Going by the image, the Desire 10 may not feature a metal body and is more likely to have a plastic body, even if you can see the antenna lines. The reason for saying so is that Desire 10 is supposed to be an affordable variant of the 10, hence, metal body is out of question.
You can see the primary camera at the top aligned in center with dual LED flash and possible Laser Auto Focus sensor sitting below it. The sensor however is rotated 90°. If this image is legit, we are wondering why HTC would have done that. Apart from this, also visible is the HTC moniker at the back along with volume rocker and power button on the right side of the device.
Also, according to prominent leakster Evan Blass, HTC is set to unveil the Desire 10 later this year (some time in September). However, he also thinks that the image shown above is actually fake. He said "The fact that the camera lens is centered, and not offset, is one of a few reasons I think that the purported Desire 10 image is fake."
As of now, there aren't much details of HTC's Desire 10, however, if HTC is really going to unveil the Desire 10 later this year, we expect more details and leaks to pop up online.