HTC Dot View app update brings new themes and features
If you are an HTC One M8 owner and you also bought the Dot View case for the device, we have some good news for you. HTC has just brought an update for the Dot View app, which should surely please One M8 users who own the Dot View case.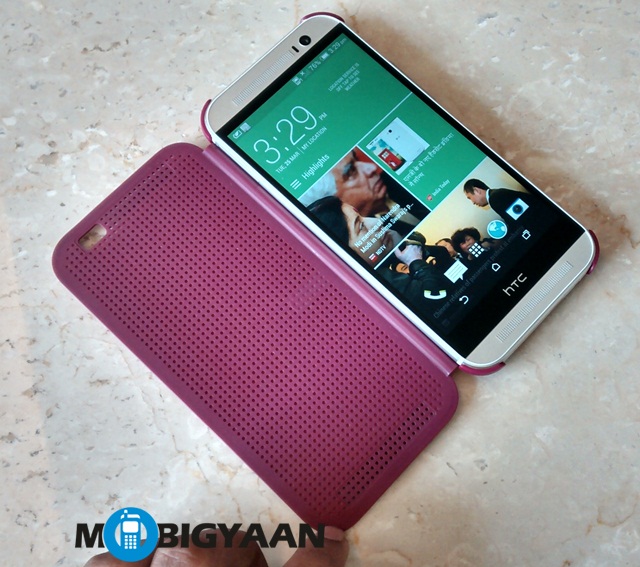 The new update brings various themes and features to the Dot View app. You can now select your very own pictures to set as the wallpaper on the Dot View case. HTC has also preloaded 18 new wallpapers for you to use. You also have the ability to swipe notifications and redial the last three numbers , when the Dot View case is on the device. The new update surely adds a lot of customization features for the One M8 Dot View case.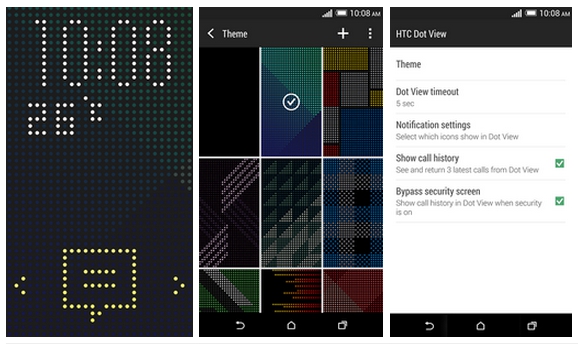 In case you don't know, the Dot View case, which was unveiled alongside the device is a pretty unique case, as it uses the tiny holes in it to show you useful information like the date, time, weather and more. The latest update surely makes it more customizable and more useful. Anyone out here using the Dot View case on their One M8, do tell us how you like the latest update. And in case you haven't updated the app already, then do so by hitting the link below.