There are some phones, that one might end up calling legacy phones. These phones do not break new ground, but rather build up on the legacy of their immediate predecessor. These phones are then, an improved version of the original phone which was the one that created milestones. One such phone is definitely the HTC One M8. It builds on a solid foundation laid by its predecessor – the HTC One. It has debuted in an exciting market which has phones such as the Sony Xperia Z2 and Samsung Galaxy S5 in tow. It definitely needs to prove itself against these two. It comes with a 5-inch full HD display, a full metallic body, HTC Sense 6.0, dual cameras at the back and a Snapdragon 801 processor inside.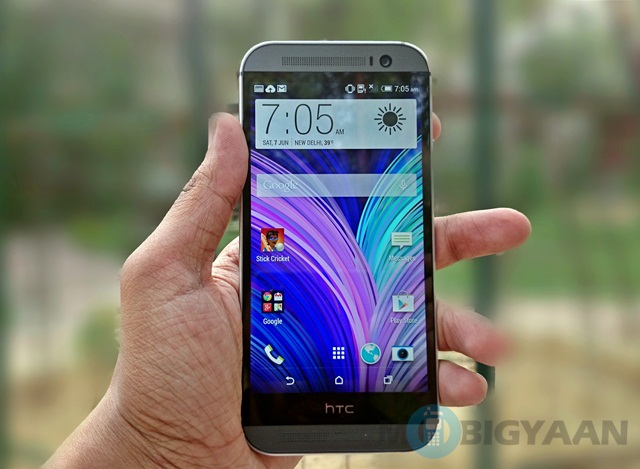 The HTC One M8 is an inherent HTC phone in the sense that like every HTC phone before it, it is designed beautifully. The HTC One M8 locks horns straight off, with the Samsung Galaxy S5 and aces it like anything in the beauty department. Rather, I would say, it makes the Samsung Galaxy S5 look like a block of plastic in front of it.
But, the HTC One M8 is not built just to compete with the Samsung Galaxy S5. Rather, its biggest challenge comes from its predecessor, which was a game changer of its time.
Does it prove its mettle? Lets find out in our HTC One M8 review.
HTC One (M8) specs:
5 inch display
1920 x 1080 pixels resolution
2.5 GHz quad core Qualcomm Snapdragon 801 processor
Adreno 330 GPU
2 GB RAM
16 GB internal memory
UltraPixel primary camera
5 MP front facing camera
Google Android v4.4 KitKat
2600 mAh battery
Hardware
Hardware is the HTC One M8's  forte. HTC One M8 is gifted  by a beautiful legacy and builds on it. This is a solid metallic phone. It feels good to hold. In fact, so good that you would just keep admiring it from time to time.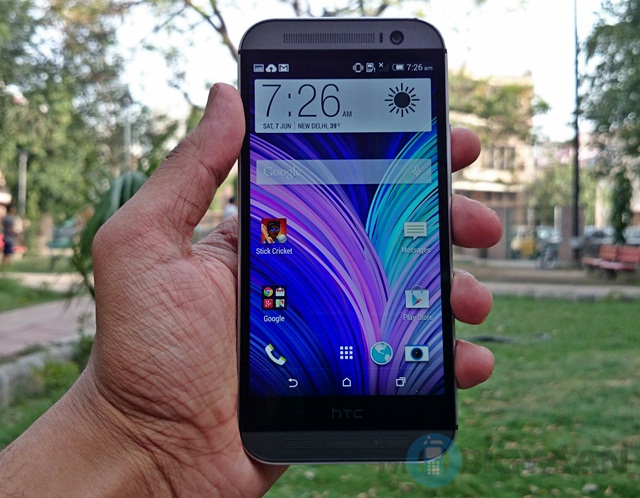 HTC has been never known to create ugly phones and the M8 is no exception. But, the HTC One M7 was definitely the highlight of HTC's design philosophy. And since that was such a cool phone, it makes it my prerogative to play with its successor. Obviously while doing so, I am also expecting that it aces the old phone.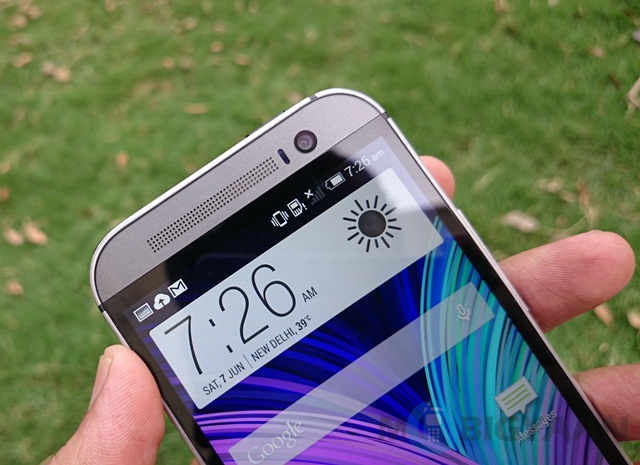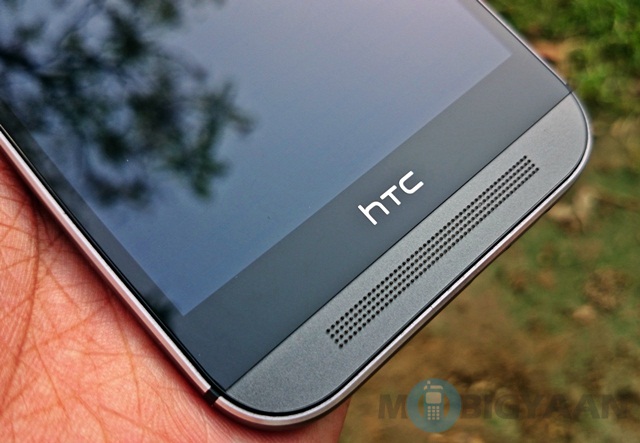 The HTC One M8 isn't too far from the HTC One M7 in terms of design. It inherits the all- Aluminum shell, the BoomSound speakers and its overall design from that phone. I am not disappointed, but in fact, happy with the fact that HTC has decided to sustain a good thing rather than indulging in useless experimentation. The phone is now even more metallic – 90 percent of it is made from Aluminum.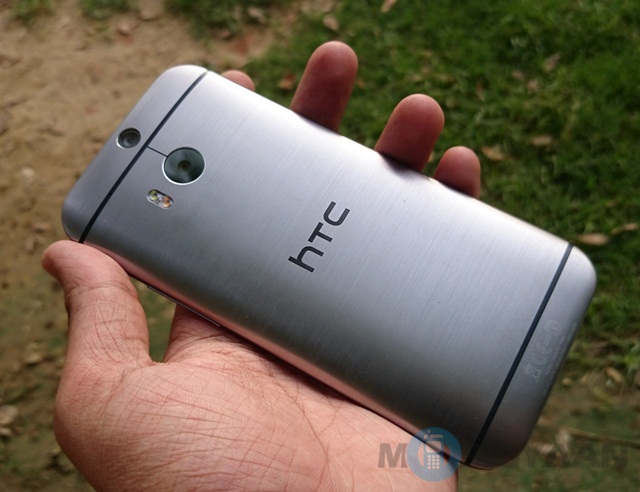 This is definitely the sleekest phone in the world. It is phone-cum-showpiece.
But being all metallic has its disadvantages too, though not too many. It gets a little scratchy here and there, so that can be a problem. I was a little afraid of handling it, as one should be, when beautiful things are involved. You would too, and rush for a smartphone cover as soon as you get your hands on this one.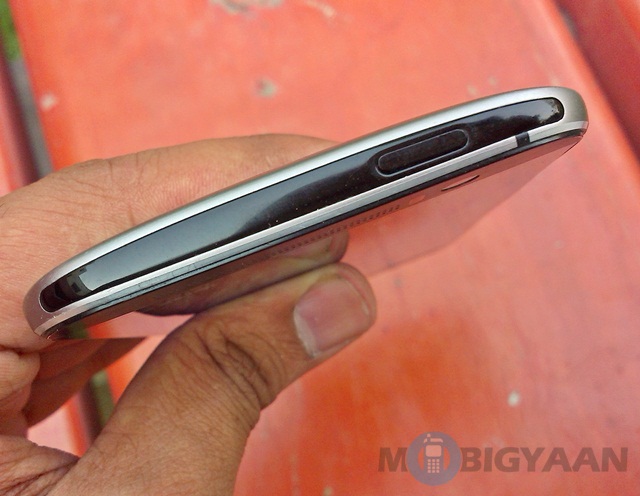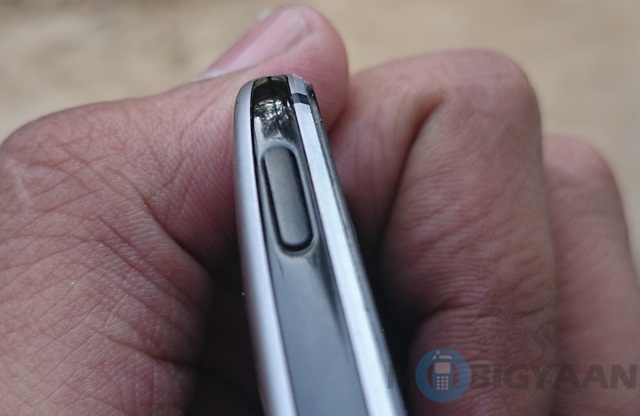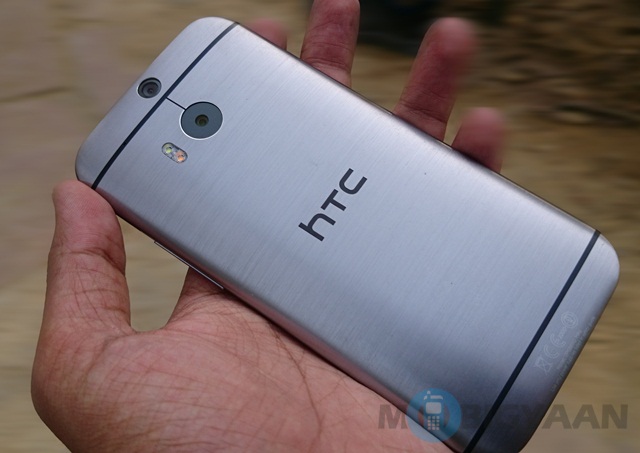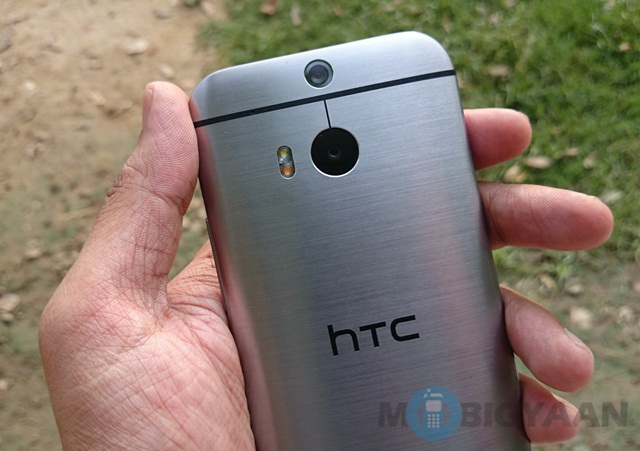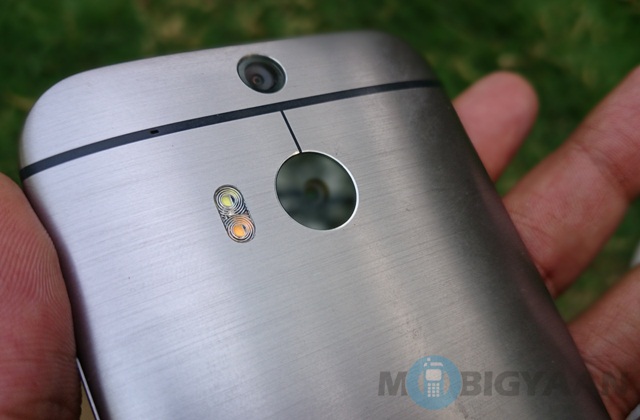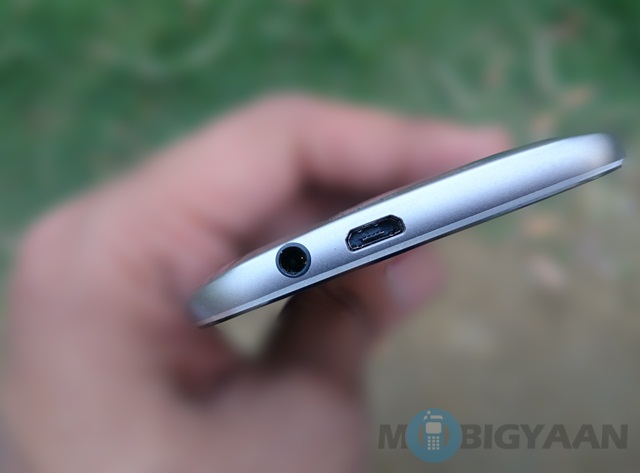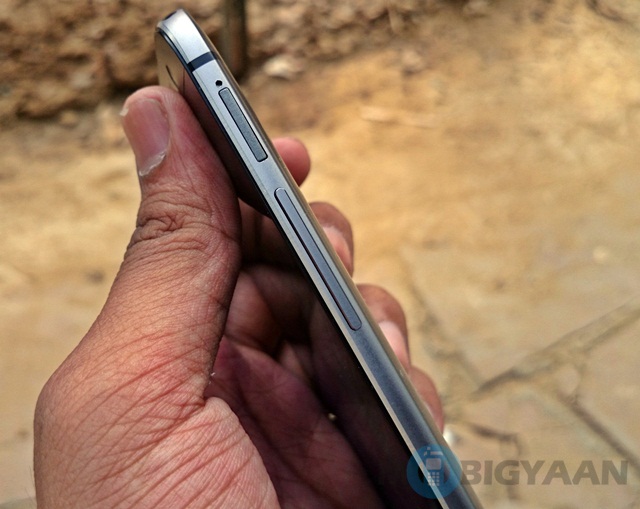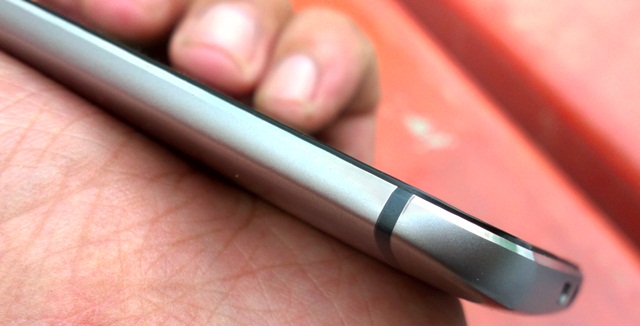 The top of the phone houses an IR Blaster enabled power button, while the metallic themed volume rocker is located on the right side. Both the MicroSD slot and SIM slots are located in slide-out slots that can only be opened with a pin. You will find a charging point and a 3.5-mm audio jack at the bottom. If you can invest in an additional accessory called  Quickcharge 2.0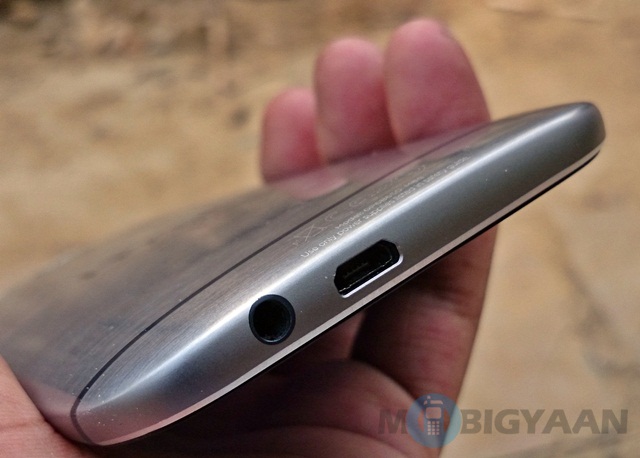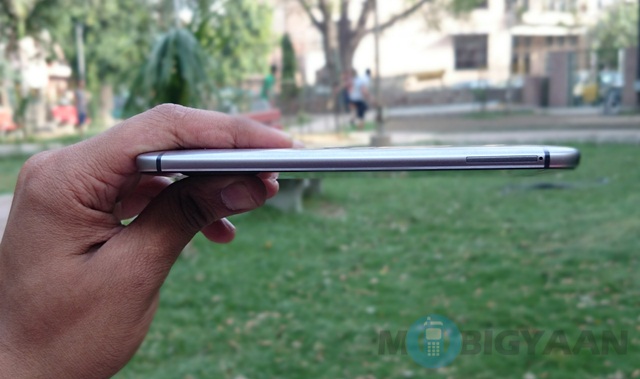 This phone comes with 128 GB MicroSD support, which is pretty amazing, despite the storage on board. The HTC One M8 has room for 2 Nano SIMs, which is something that I am not a fan of. Getting a Nano-SIM made out of your SIM ruins it forever unlike getting a MicroSIM.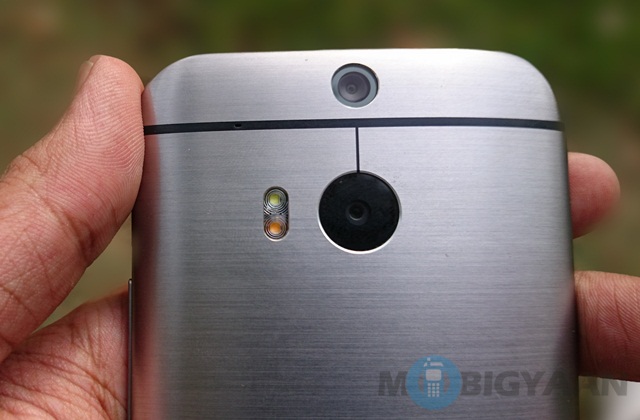 While this phone has derived every bit of its existence from the HTC One M7, there is something different at the back – a dual camera. Wait, what?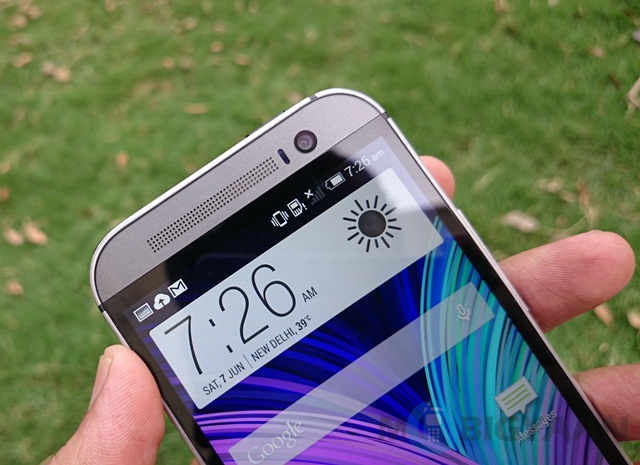 Yup, HTC has come out with a dual-camera concept that works with a dual-LED flash. Counting the 5-megapixel front snapper, this phone has actually three cameras. Even the BoomSound speaker is improved, coming in with a new amp and a new DSP.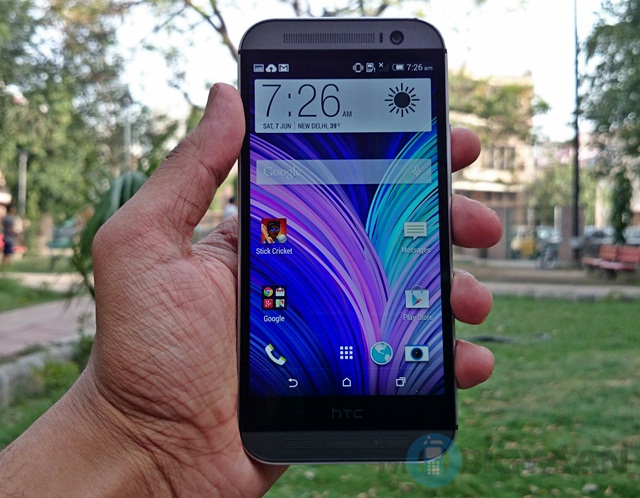 As far as the display goes, no surprises here. It is a 1080p display, protected by Gorilla Glass 3 coating and has a screen density of 441 ppi. The glass is raised a bit above the frame, which gets one worried about the frame.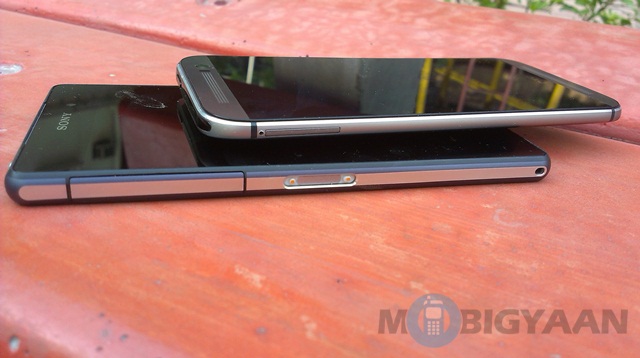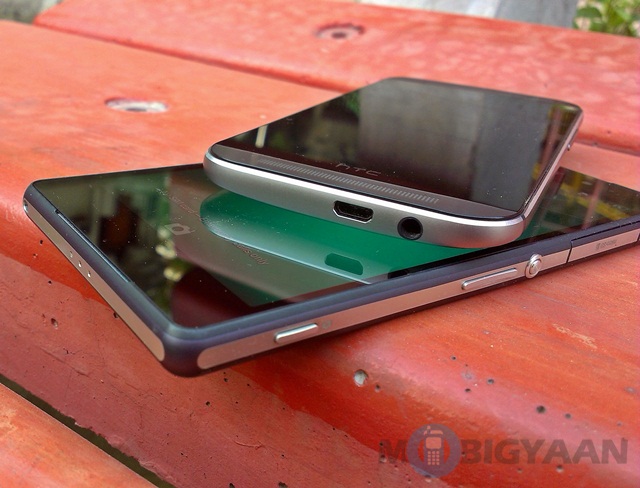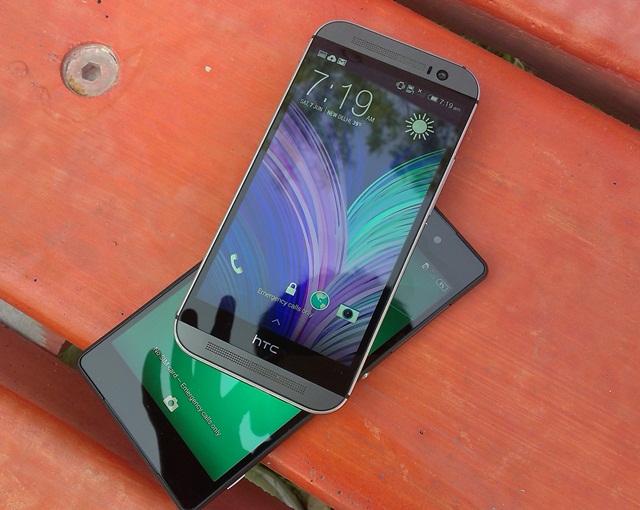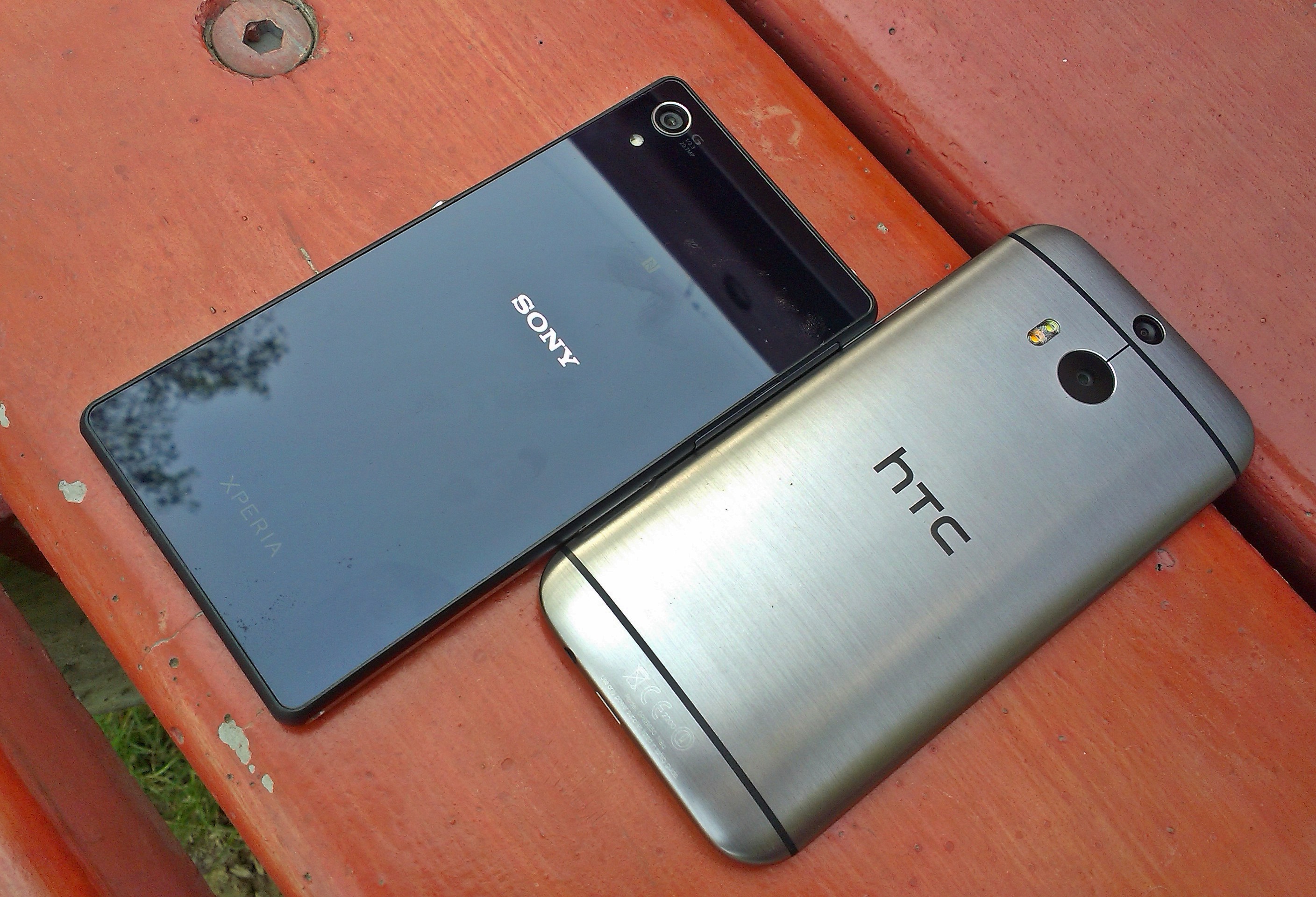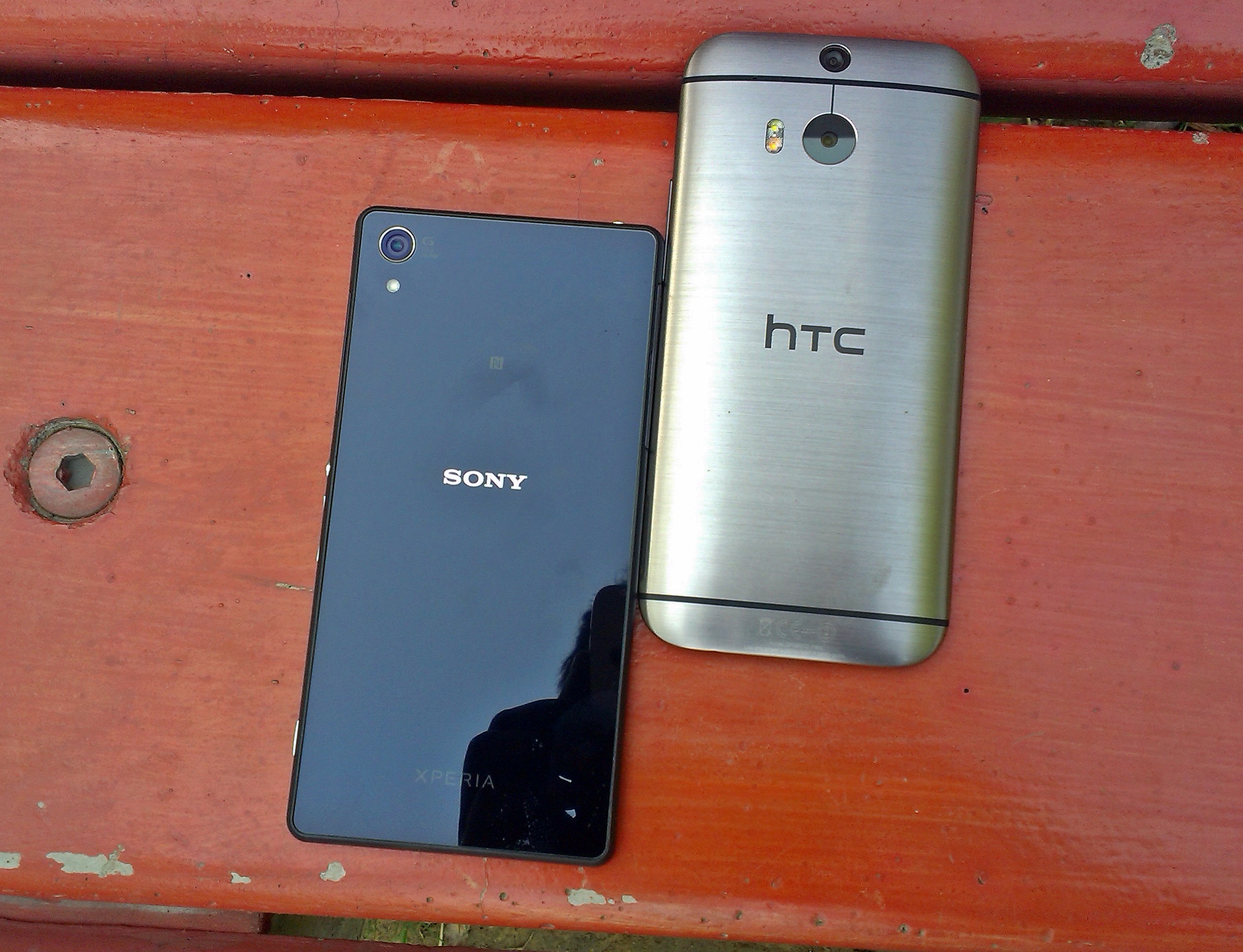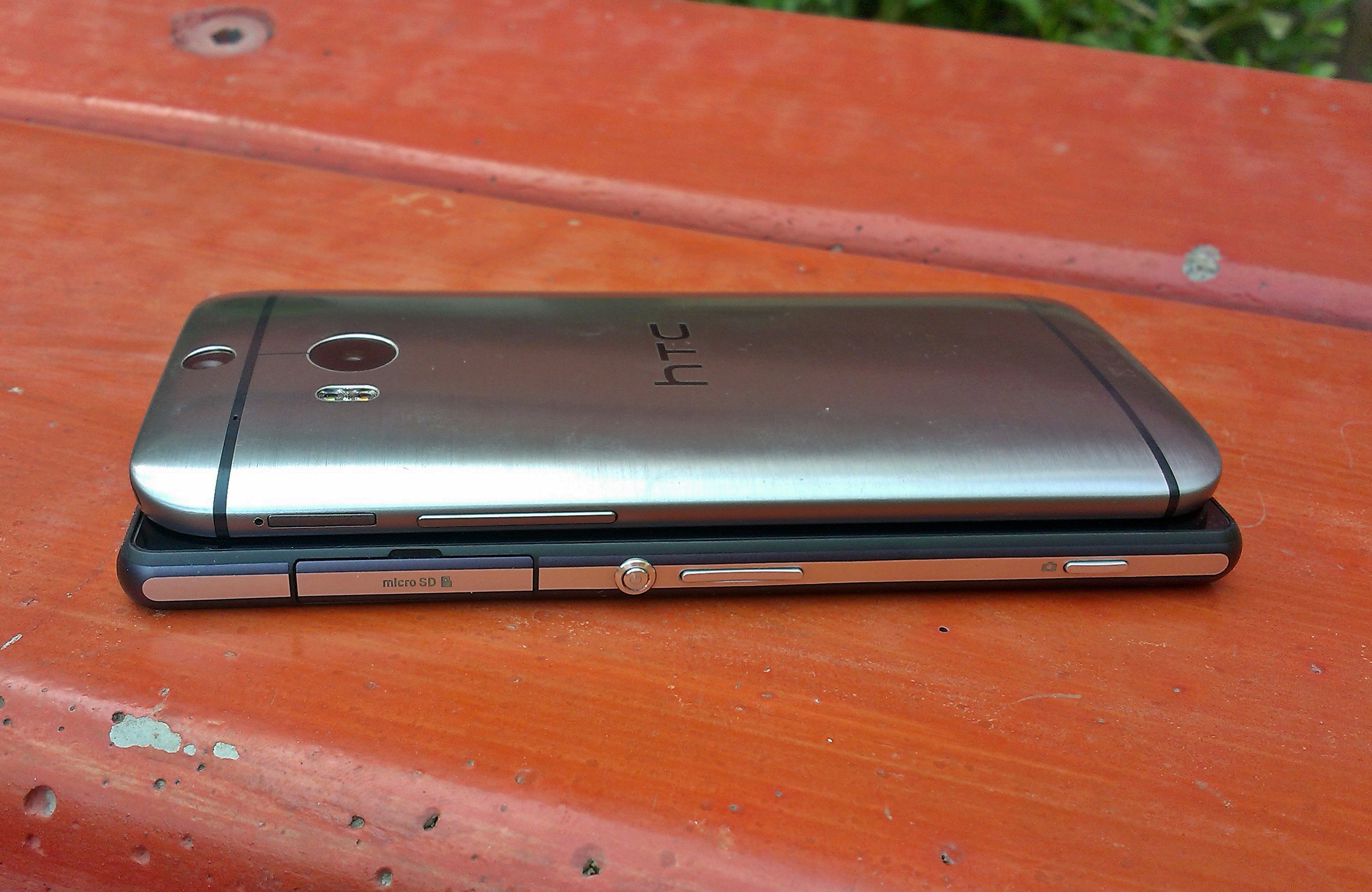 HTC One M8 compared with the Sony Xperia Z2
The HTC One is endowed with a 2.3-GHz Snapdragon 801 processor under the hood, along with 2 GB RAM and a 2600 mAh battery.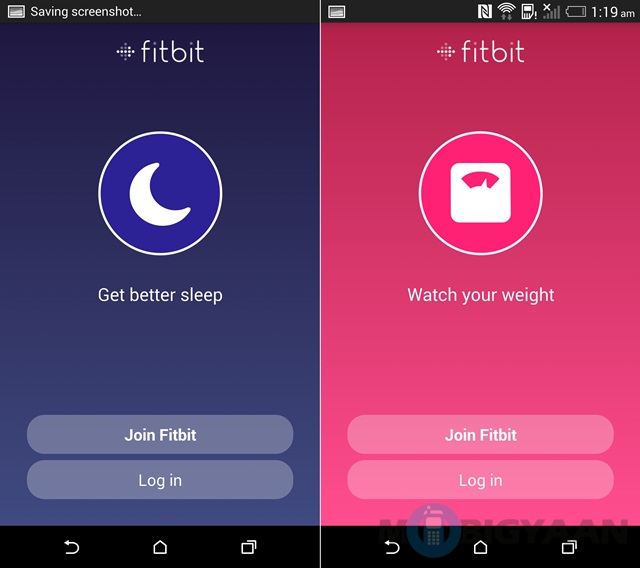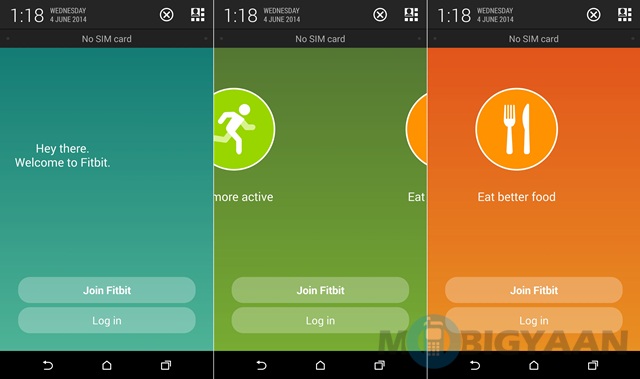 HTC has also endowed the phone with apps such as FitBit (functionality not available in India, sadly) to make use of enhanced sensors on the phone.
Sense 6.0 UI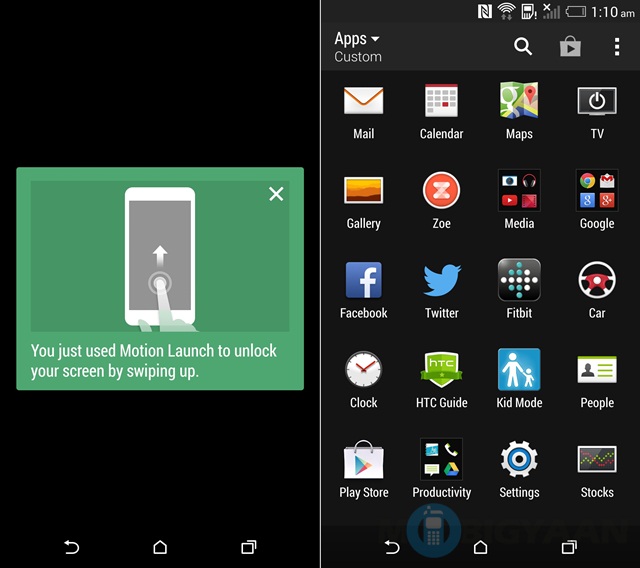 What about the leading cause of HTC's acclaim – the Sense UI? It is integrated with Android 4.4.2 – KitKat OS. HTC has ditched the two button setup on the M7 for the normal Android 3-button setup on the M8.
There is also a Kids Mode on board, just like the Samsung Galaxy S5.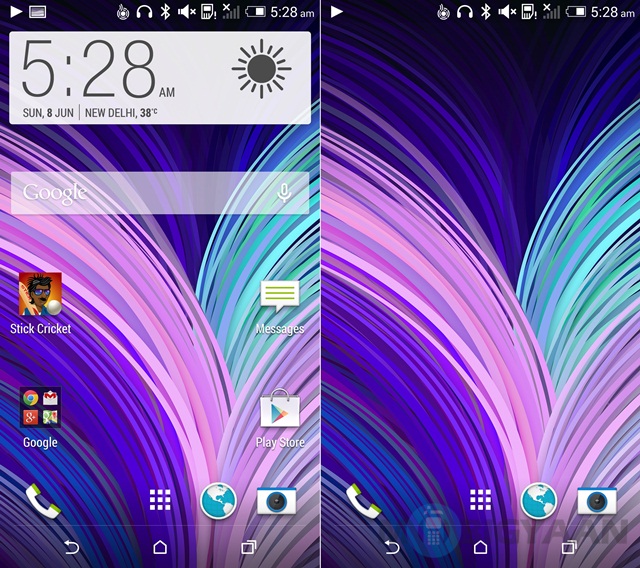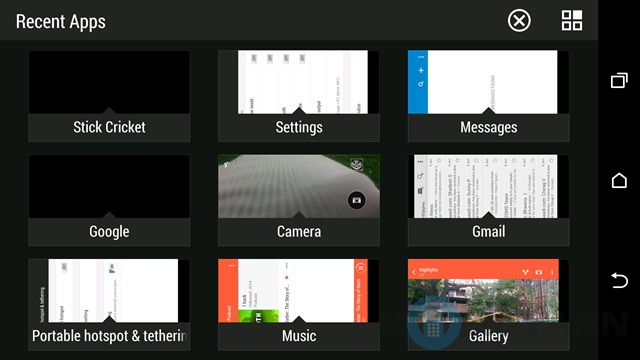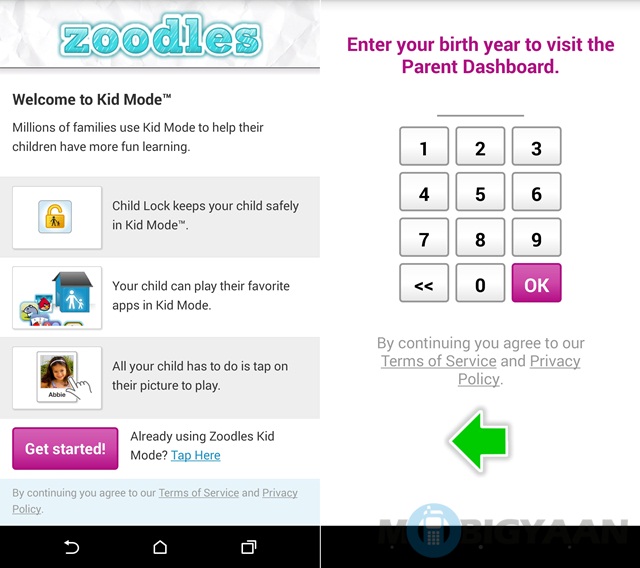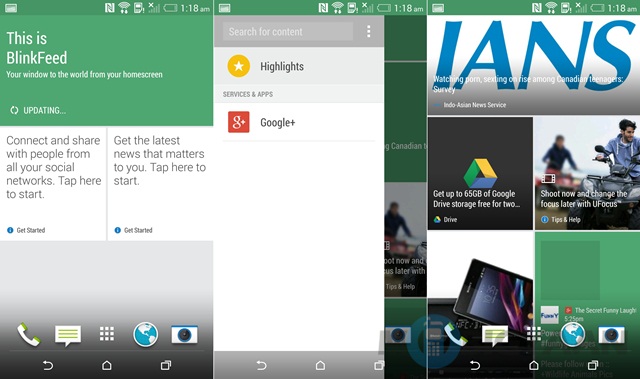 Blinkfeed has been revamped a bit. It can now accept third party support although we didn't see too much new on it, to be honest.
The difference between Sense 6.0 and Sense 5.0 is simple, it is better integrated with Google. Each of HTC's apps, whether it be the Zoe camera, the Sense TV or anything else, is now integrated into the Google Play Store, which makes for easy updating and better coordination with Google.
There is also a new gesture called the Motion Launch, which lets you bypass the lockscreen and access certain functions just with a swipe gesture, besides the old LG G2-esque, double tap to unlock feature.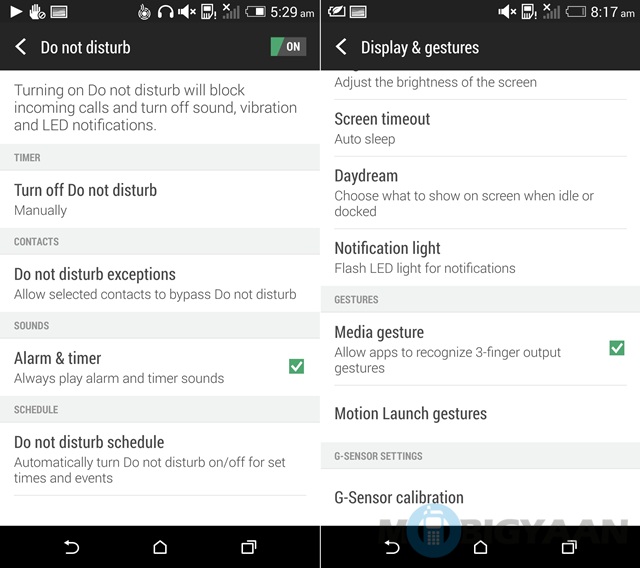 There is also a Do Not Disturb mode onboard which lets you customize the phone according to your usage. This is nothing new, as Motorola has already done it with Motorola Assist.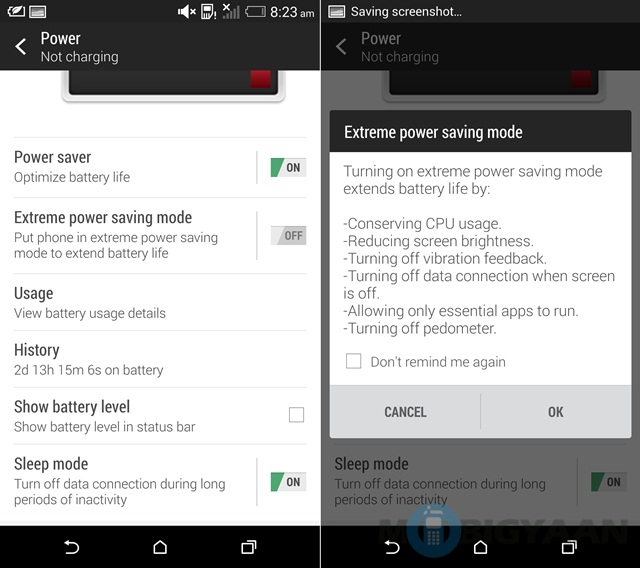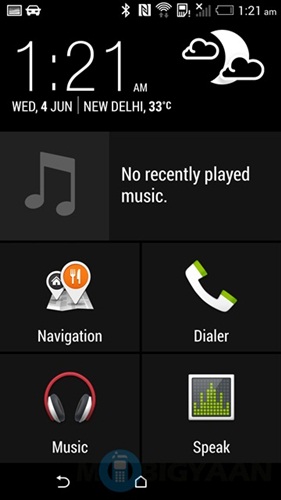 Add to that, there is also a feature called Extreme Power Saving Mode, something akin to Samsung Galaxy S5's Ultra Power Saving Mode. It does absolutely the same thing – it preserves restricted functions on your phone to save power.
You also get free 50 GB Dropbox storage with this phone in addition to the existing storage options which is like a cherry on the top of it all.
Camera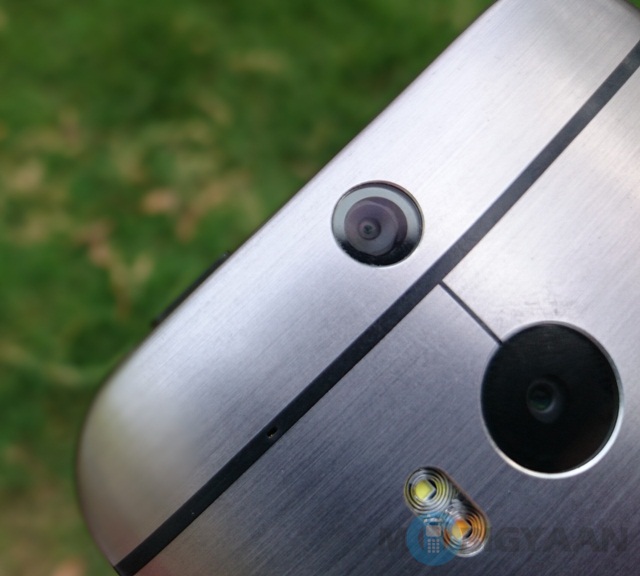 The dual-camera at the back is undoubtedly the highlight of this phone. But the HTC One M8 faces tough competition from the likes of the Samsung Galaxy S5, the Nokia Lumia 1020 and the Sony Xperia Z2.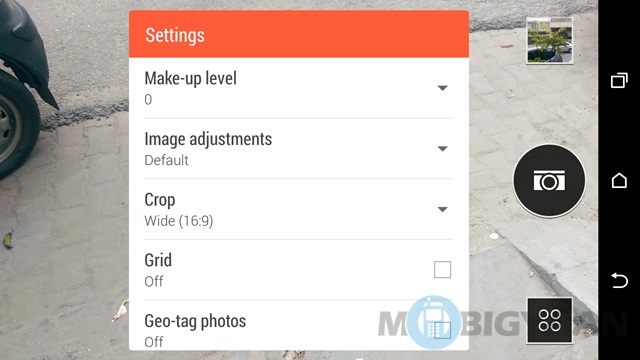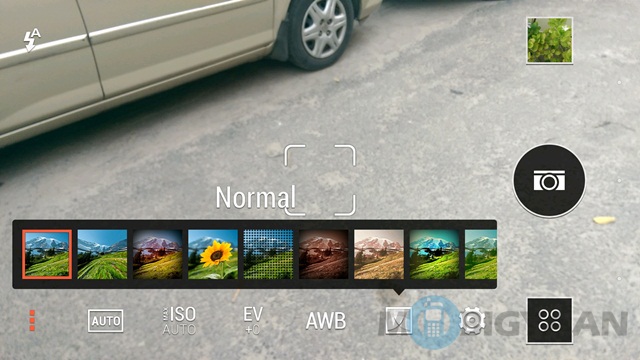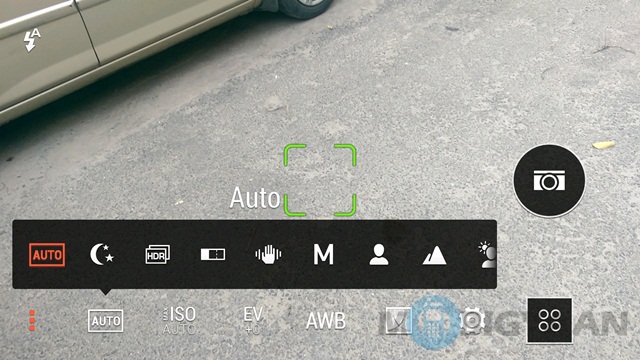 HTC has stuck on to its UltraPixel strategy. Rather than endowing the phone with a lot of megapixels, it has incorporated a large sensor and big pixels which capture more light (or so they claim).
I am mostly happy with how the camera performed, except its not too much of a revelation. Don't get me wrong, it is a decent camera, just that its not too much ahead of the M7's camera, despite being a dual cam.
But there are also good points here. The HTC One M8's autofocus is one of the fastest in the world, it just takes 3/10ths of a second to exercise the feature, which is at with the Samsung Galaxy S5. The dual LED flash on the other hand, looks similar to the iPhone 5S's dual LED Flash.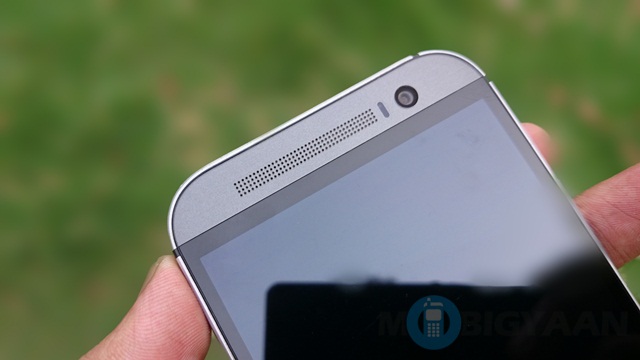 The HTC One M8 is equipped with a 5-megapixel front cam, and this one I found pretty decent. It comes with an f/2.0 wide angle lens, BSI Sensor, HDR capability and 1080p video capture, far ahead of any front cams I have ever seen.
There is also a new camera app board, with modes such as selfie, 360-degree panorama, dual-camera capture and Zoe camera. You can also access DSLR-esque controls which let you turn up the ISO to 1600, control exposure, and choose between different scenes for shooting.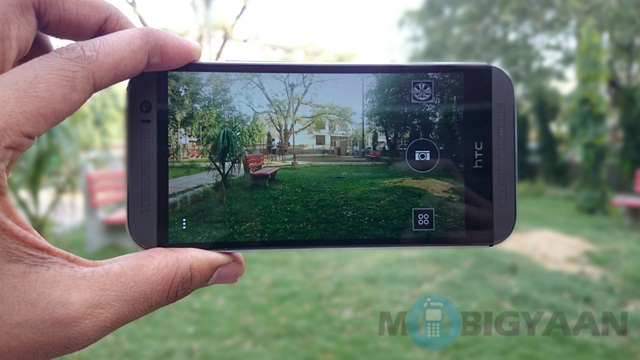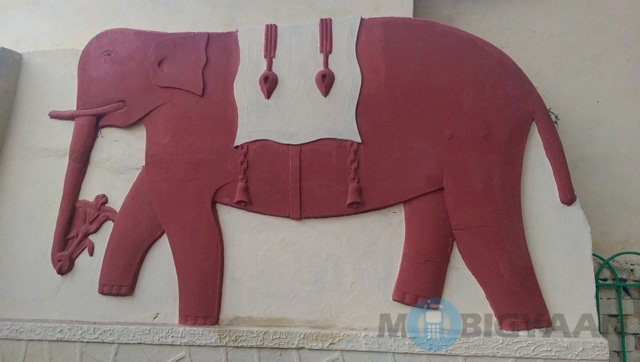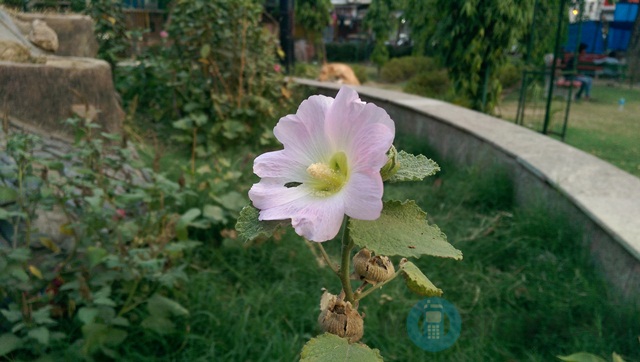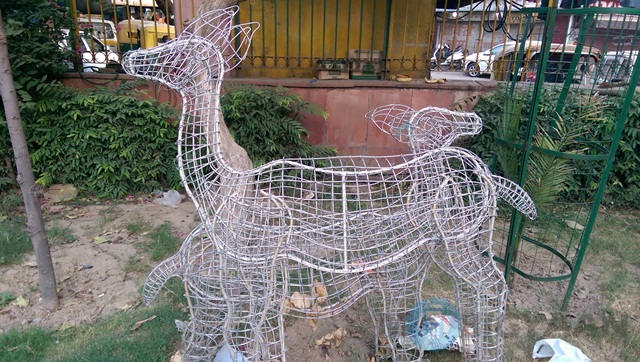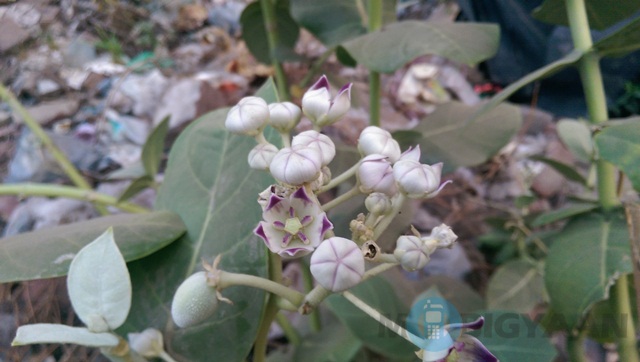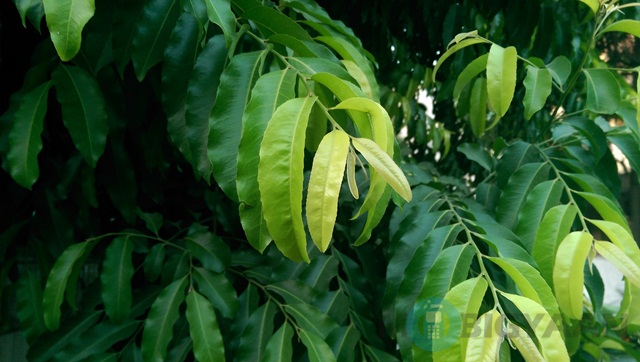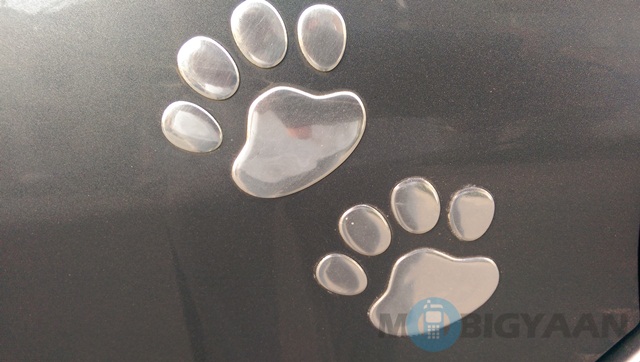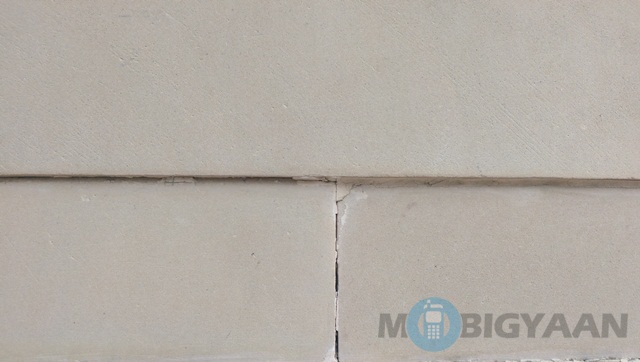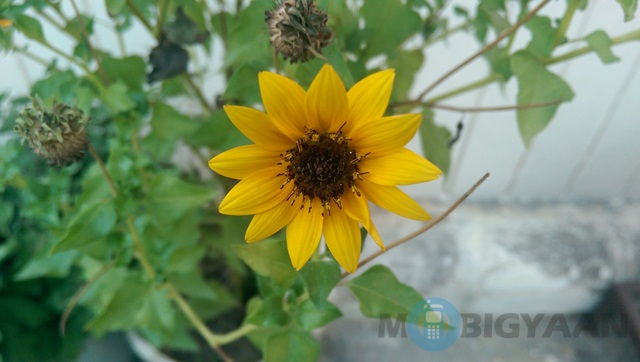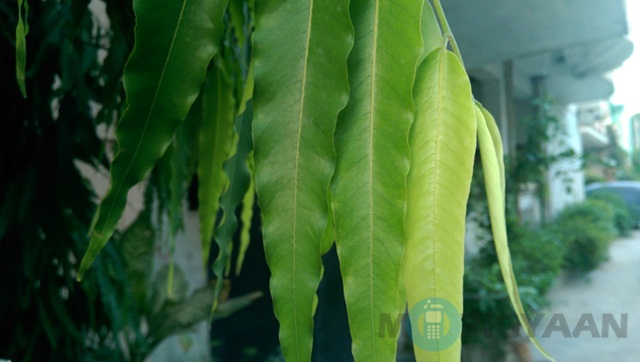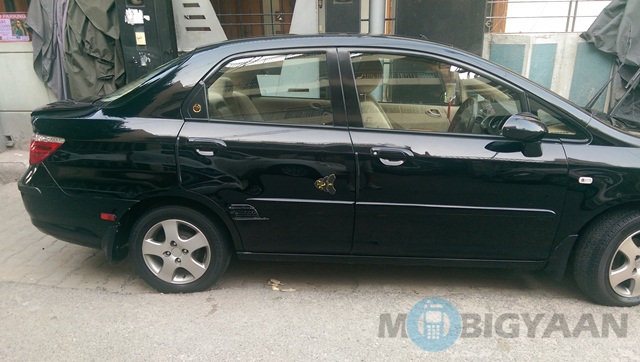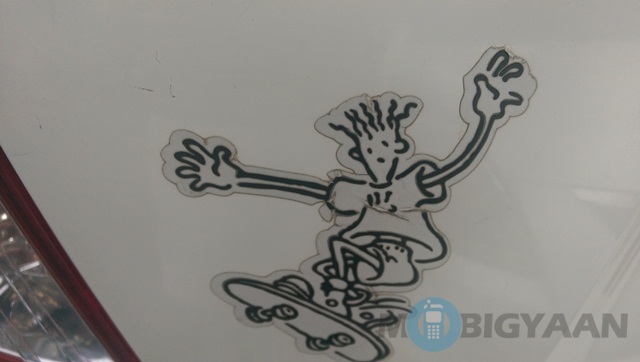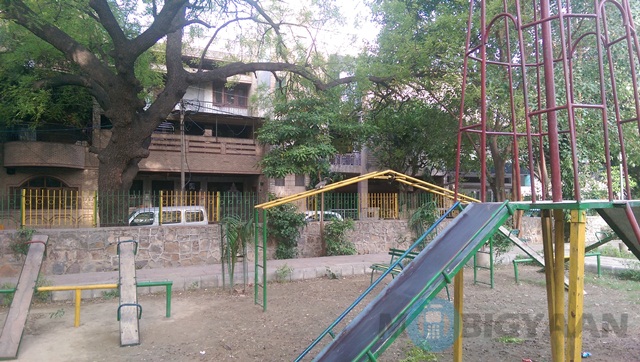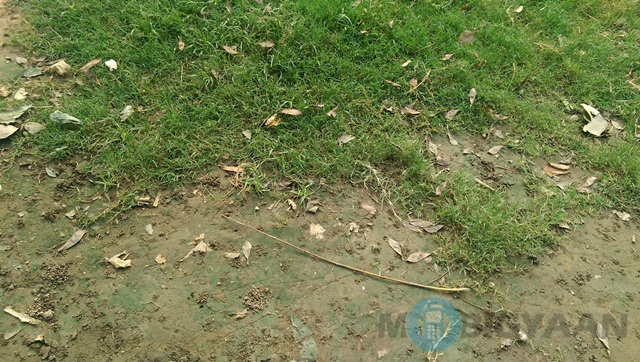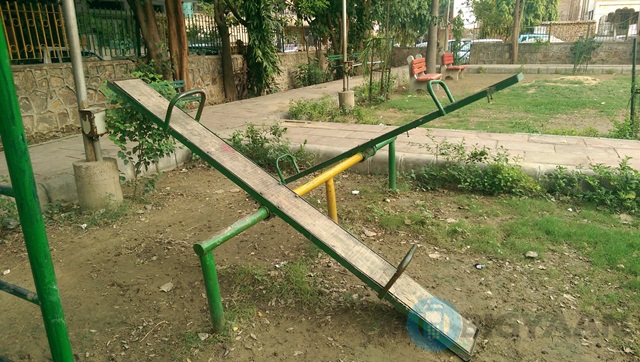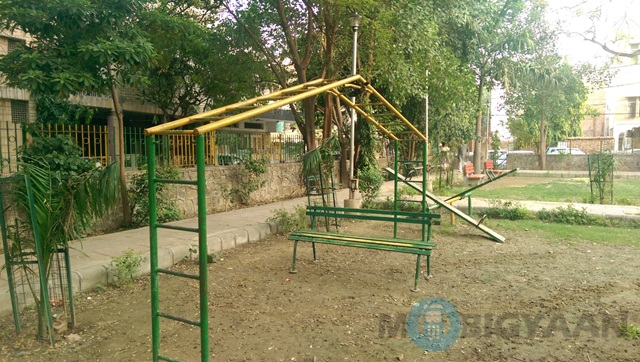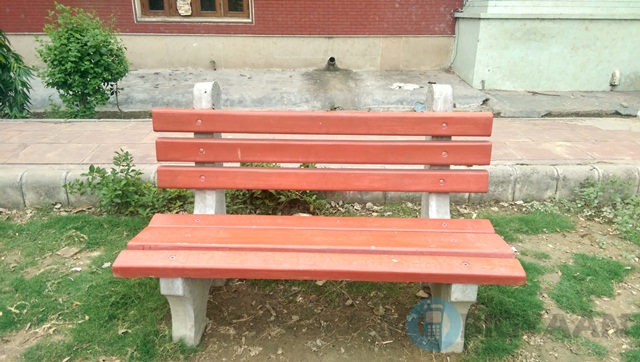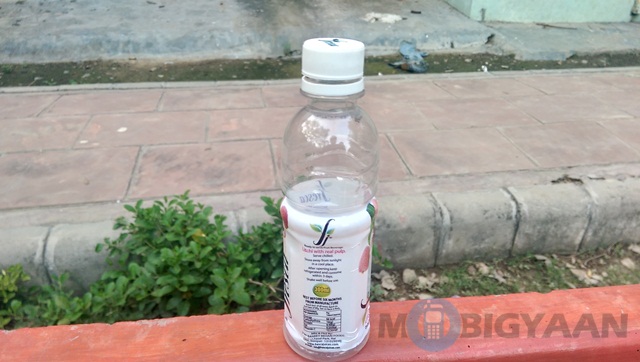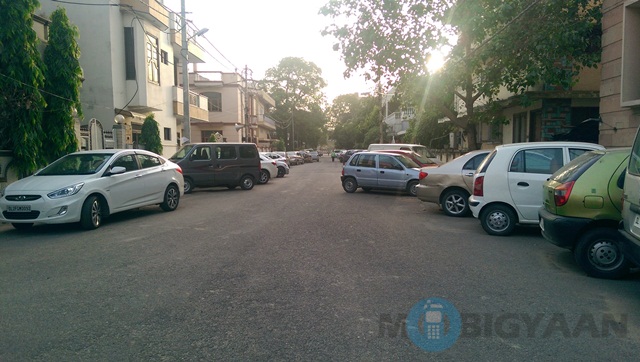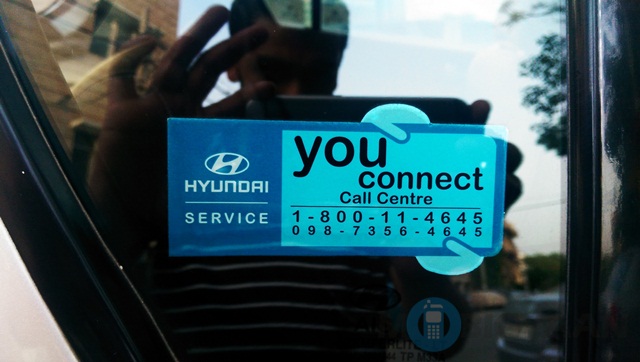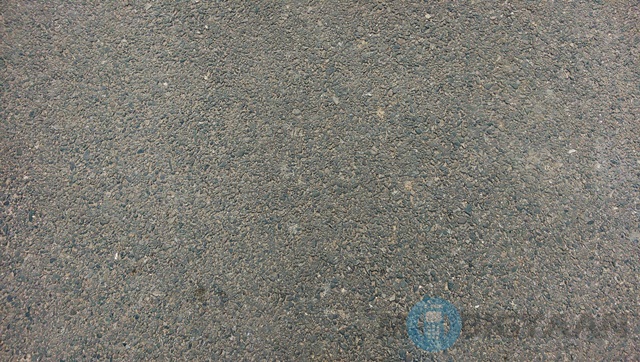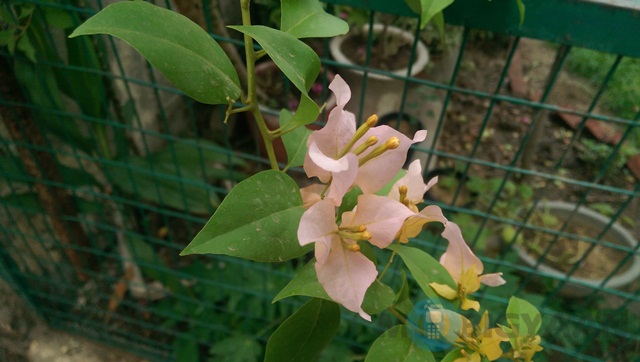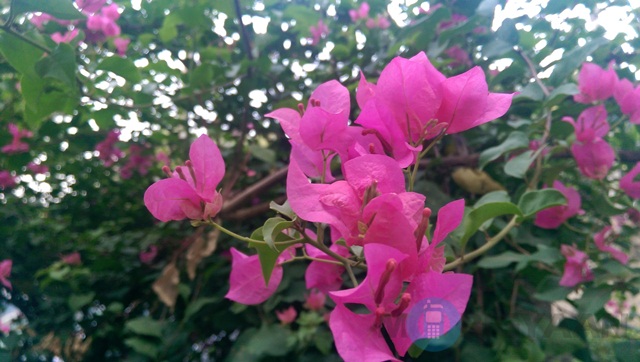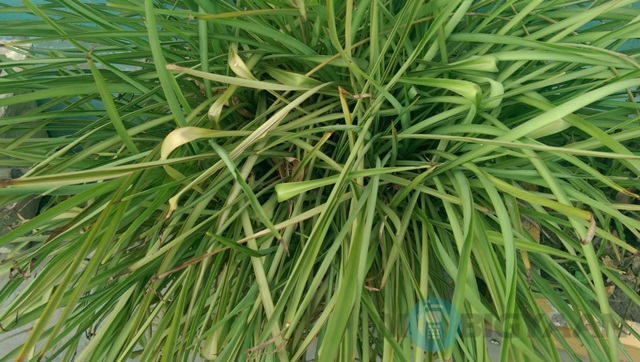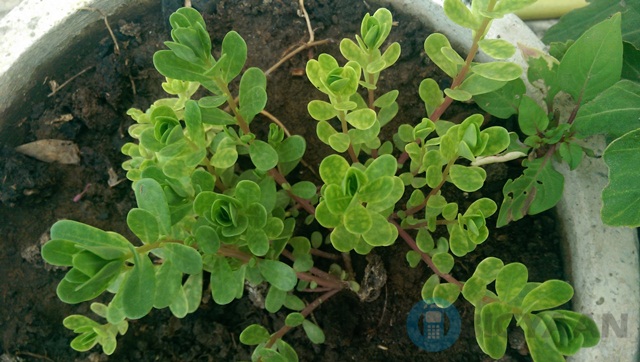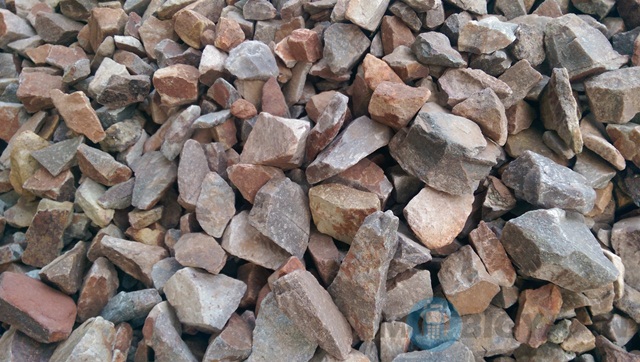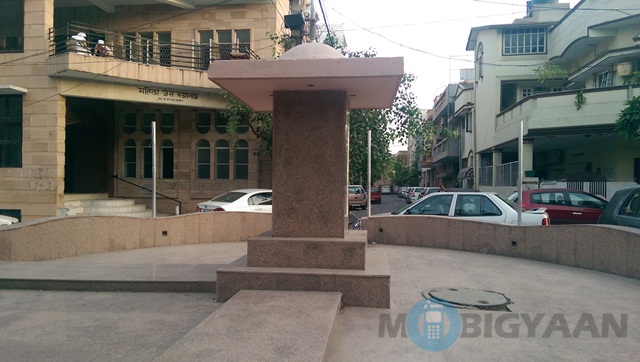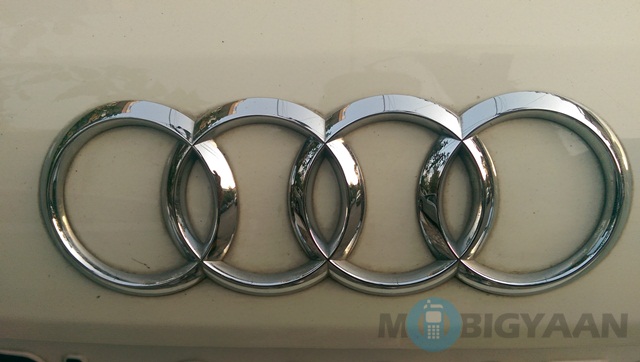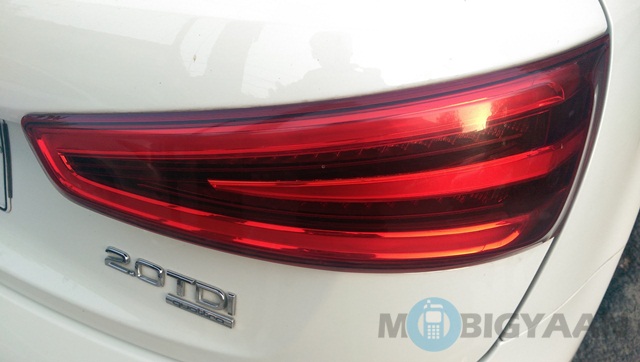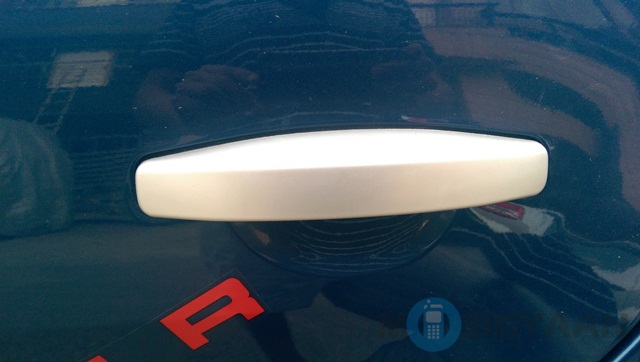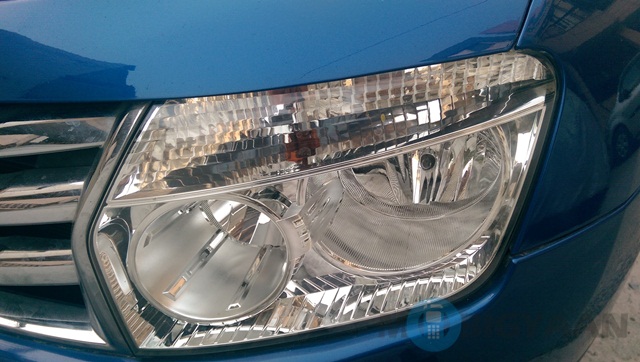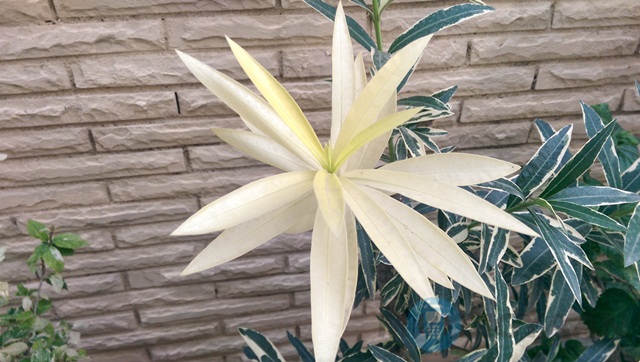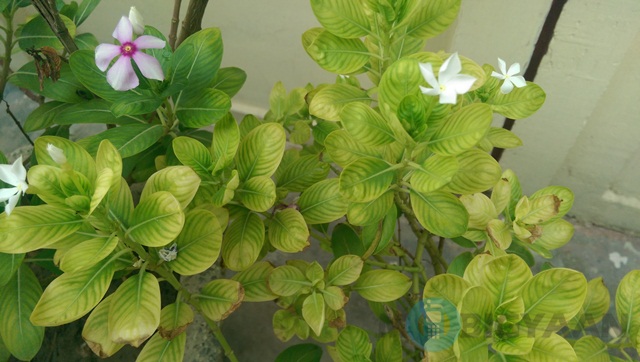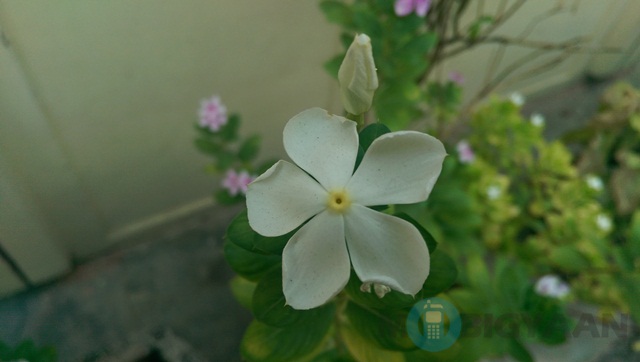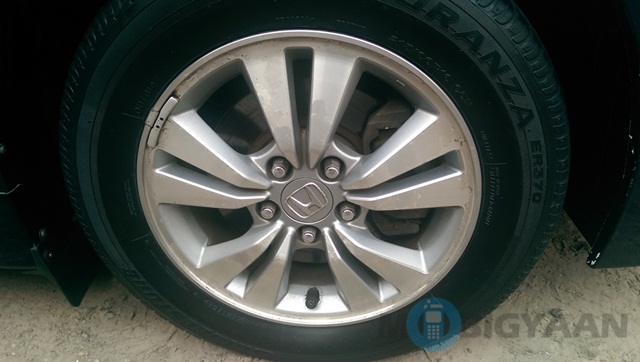 But the star of the show is definitely the duo camera at the back. The camera on the top of the rear camera is actually a depth sensor that comes in handy while editing images. Basically what it does is, it lets blur literally any part of the image easily due to depth sensing technology. This is what makes this camera a lot of fun – the blur technology applied here gives even the Sony Xperia Z2 a run for its money.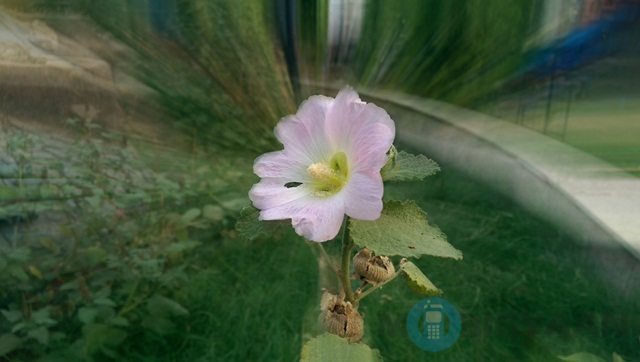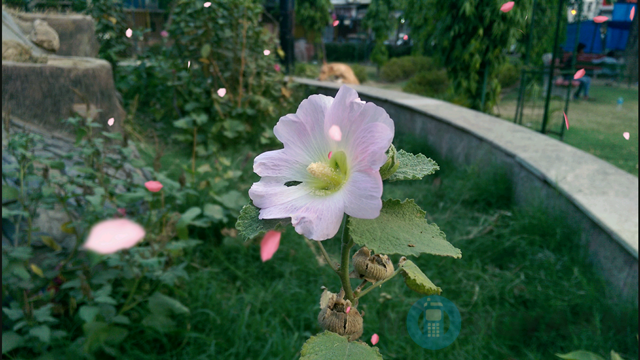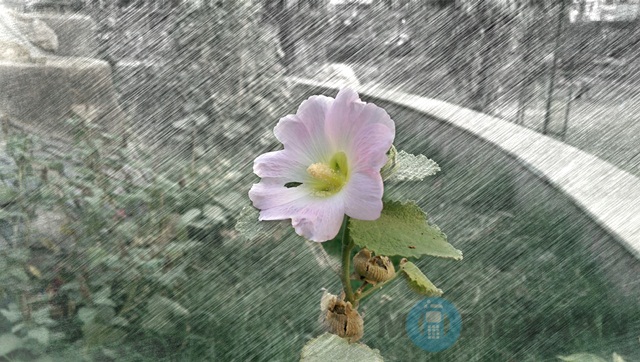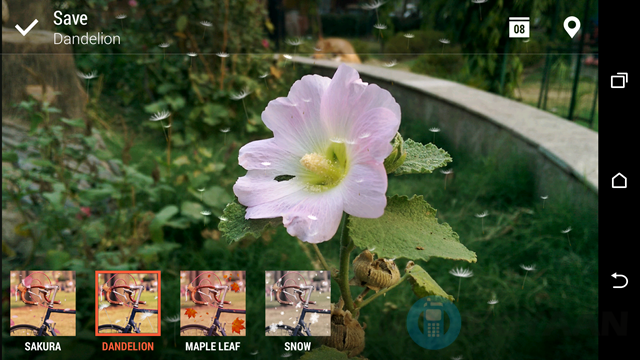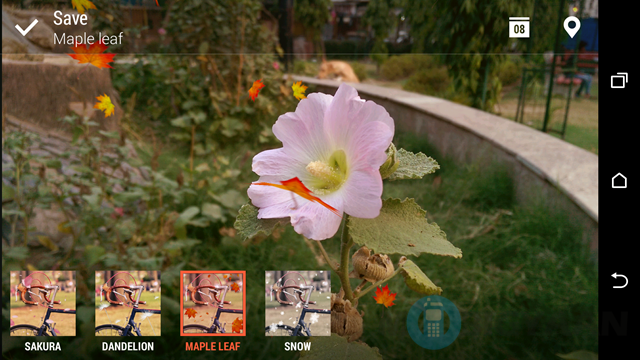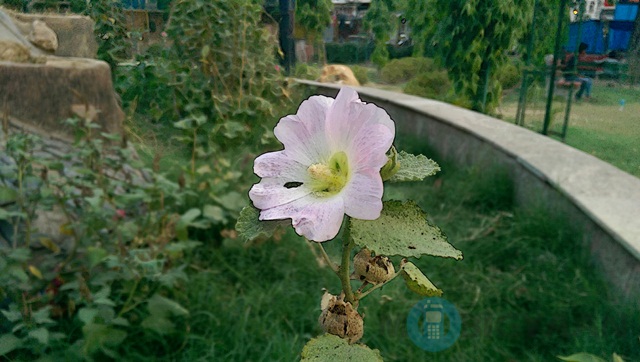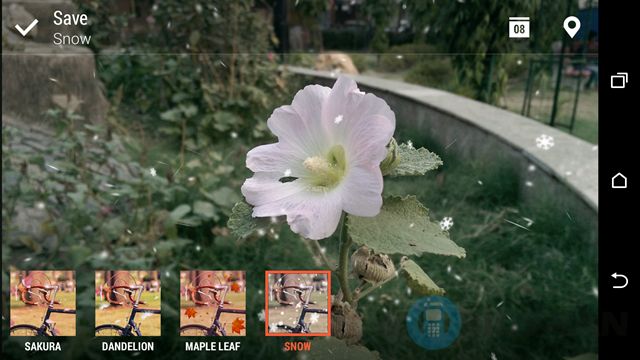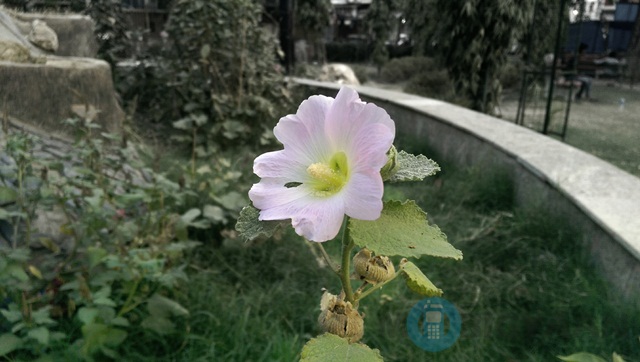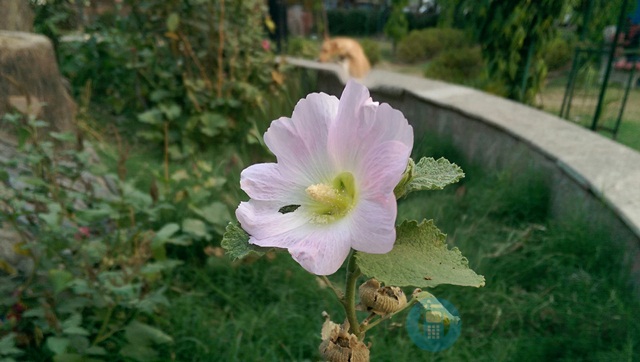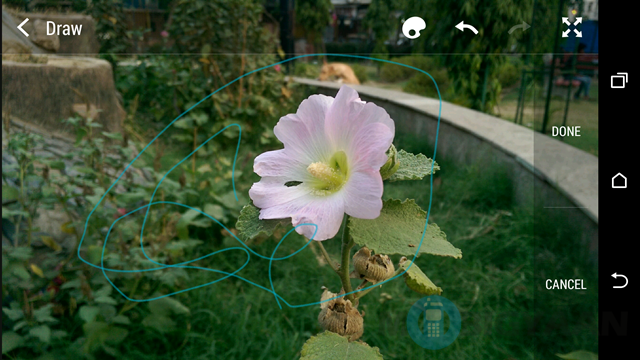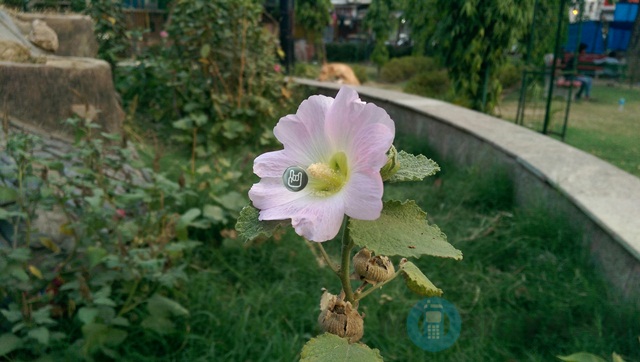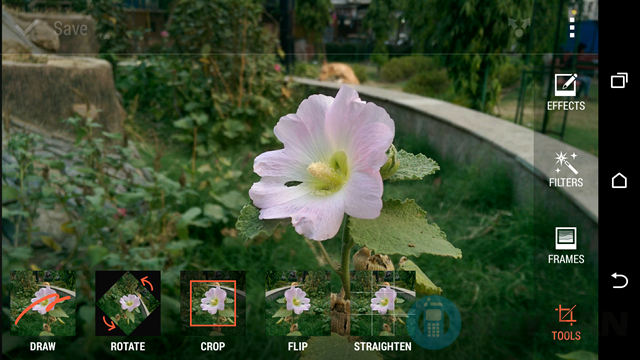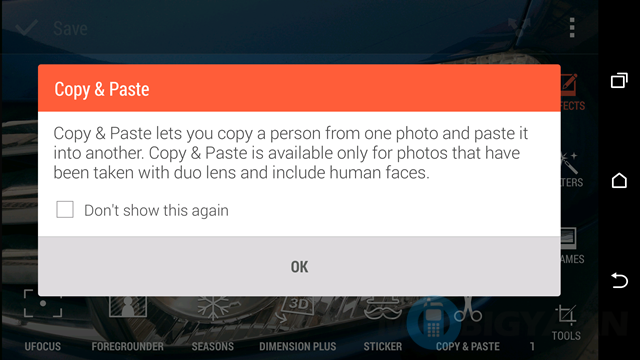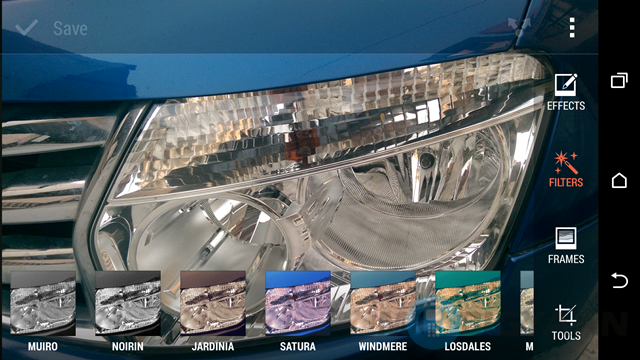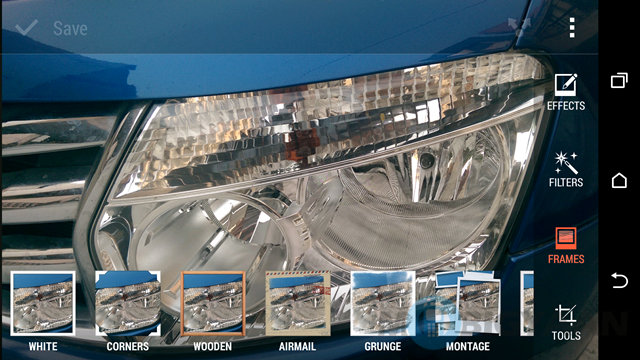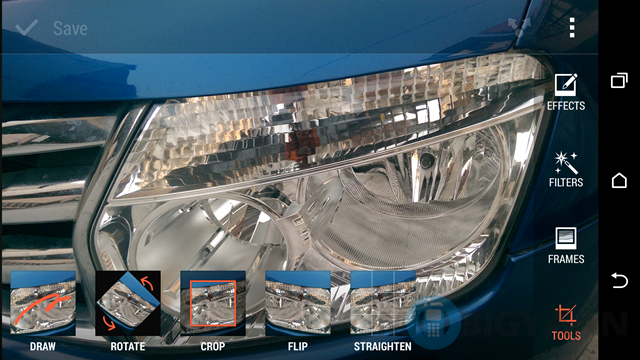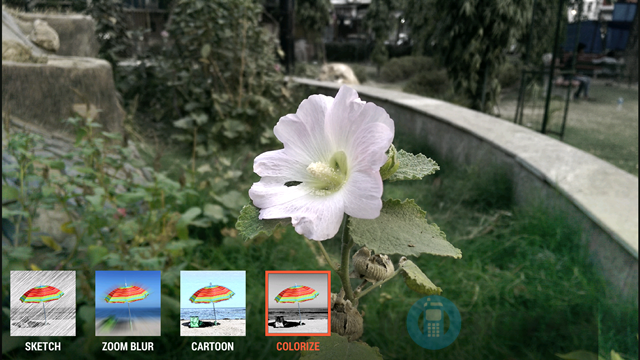 This Lytro style refocus is amazing, truly. You can actually change the background of an image, which is amazing in itself. You can edit an image to any extent, which is beyond amazing according to me. You can not only blur the background, but also add effects which is cool. You can also keep the original photo as it is.
The depth info lets you use the camera as you please. You can also separate different colors, which is also pretty damn cool.
Along with that you can also combine two different parts of two different images, which is yet again, out-of-the-world.
Zoe might not be the highlight of the HTC One M8, but it is still there, and in fact, this time it is much improved. Zoe can now not only make videos out of your pics but also combine videos and photos.All you need to do in the Zoe mode is press for pics, and hold down for video.
The HTC One M8 is the best phone ever for camera editing.
Performance and Battery Life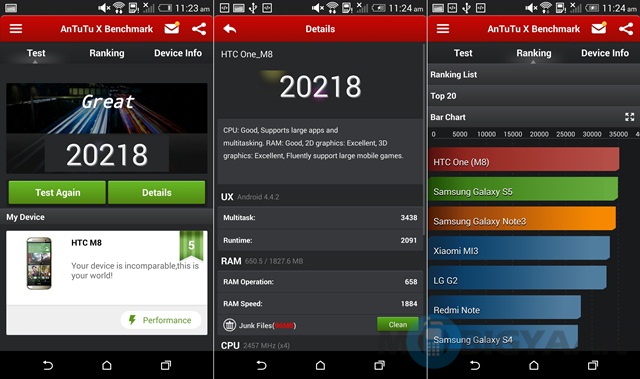 The HTC One M8 has followed the leading trend in the industry and comes equipped with a Snapdragon 801 processor, a huge upgrade from the 1.7-GHz Snapdragon  800 on the M7. It is definitely the best processor out there, without a shadow of a doubt.This along with 2 GB RAM and an Adreno 330 GPU, makes it possible for the camera to have the tweaks it has.
You don't really have to worry about the benchmarks when it comes to the Snapdragon 801. Whether it is games, videos or anything else, it doesn't give up.
Along with this, it comes with a 2600 mAh battery inside, which works great and to my amusement, lasts pretty long. It can definitely take you through a regular workday with ease.
Verdict
The HTC One competes with the likes of the Samsung Galaxy S5 and the Sony Xperia Z2 in 40-50K premium smartphone segment. If you can afford it, you wouldn't be disappointed. Although, the Rs. 49,990 price tag is a concern, I hope it will go down just like the Samsung Galaxy S5 has (although HTC is known to be a bit stubborn with its pricing).
But, the thing with the HTC One M8 is that in that price range, it is something that is actually worth its weight. If I could afford it, I wouldn't mind paying a good price for it, truly. It is actually more paisa vasool than the Galaxy S5 or the Xperia Z2, which I can say having used both. The duo camera is fantastic, the design is amazing and other tweaks to the software also work pretty well. The HTC Sense too has been improved.
It is not a stone's throw away from the M7 yet, stands out on its own in front of the competition.
So far, so good. The only challenge for the HTC One M8 is to stand out in the Indian market – we still consider shelling out half a lakh on a phone ridiculous. If HTC can take care of it (with some good schemes for e.g. installments), nothing like it. Otherwise, it will just grace a few hands, like an Armani suit or a Rolex watch.
That being said, HTC should be definitely be proud of itself for crafting this beauty.