HTC to change its branding with Robert Downey Jr. as brand ambassador
To keep its position in the smartphone market, every brand needs to keep reinventing itself and we are not just talking about launching innovative products, but it has to extend to other aspects of a formidable product presence such as product marketing. Well, HTC has taken this task upon itself and it seems that we will see major changes happening with the brand's image in the coming time one of which being that it has chosen Robert Downey Jr. of 'Iron Man' fame as its brand ambassador.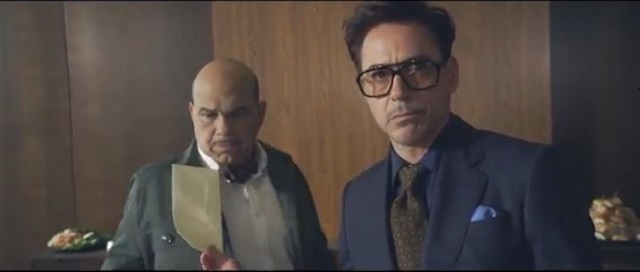 We have always admired the soft touch that comes with an HTC handset, generally as far as we have seen, the branding has been soft but smooth – the Sense UI was definitely a hit. But this time, it seems HTC is doing a complete round about on branding – it also has a new slogan up – Here's to change. All this is interesting because it also points that HTC has some major products in tow. HTC states that this is a "new approach that will transform the industry."  (Well, haven't we heard that before?) As for Downey Jr., he has signed a two-year contract for appearing in ads, launches and promotions.
HTC's CMO, was pretty boastful about the brand,""HTC's innovation, authenticity and boldness have made us the change-makers in the mobile industry and led us to launch what influences regard as the best phone in the world, the HTC One, Our original and playful Change platform is different to anything else out there and aligns our brand with the same qualities our phones are already known for.
The first ad from the deal goes live this 15th August on YouTube – here's a teaser.
Also, HTC will no more use the 'quietly brilliant' branding. (Yep! that sounds old)
This year's HTC One sure left us with a bundle of expectations from future HTC products although we haven't seen any exciting releases in the recent past.