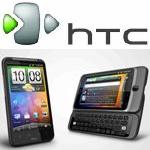 Every time when HTC launches a new handset, it is clearly evident that they are trying hard to outshine themselves again and again. When they launched Google Nexus a.k.a. HTC Desire, it was dubbed by everyone including Google as the "Super phone". Well, if HTC Desire is a super phone, then HTC Desire HD is Super-Phone, high on steroids.
HTC Desire HD sports a huge 4.3 inch WVGA TFT LCD display with 8 MP Camera assisted by dual flash. The camera is capable of shooing at 720p resolution. The spec combination sounds familiar? Yes, HTC EVO. HTC Desire HD seems to be the 'Rest-of-the-world" version of HTC EVO. It runs the Android Froyo flavor and powered by QUALCOMM's 8255 snapdragon 1GHZ processor. It has 768MB of RAM and internal storage is a whooping 4.5GB. HTC EVO has 1500 mAh battery, but Desire HD has 1230 mAh battery which is quite a surprise.
HTC also announced another version of the Desire, the HTC Desire Z. Its called Z, because of its unique hinge used in the slide our form factor. Its body is made out of a single piece of aluminum just like the HTC Legend. Inspite of its slide out form factor, its surprising thing at just 14.16 mm. Its got a 3.7 inch Super LCD touchscreen with dedicated quick keys and optical navigation key. Its powered by 800 Mhz snapdragon processor and houses 1.5GB of internal memory. Its got the regular 5MP camera and it can shoot videos at 720p. Pretty soon 720p video recording would become a regular feature just like the 5mp camera mobiles.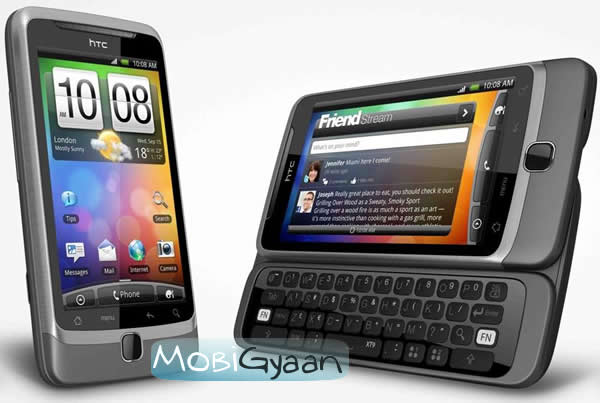 But more than the hardware, its the new HTC Sense upgraded version that catching the eyes of everyone out there. The new improved HTC sense has a lot of features and offers improved customizing options with enhance performance and user experience. All said and done, we can't wait to get our hands on these 2 cool super smart phones. They are likely to be available in the market by October end.