We have been continuously giving updates on the upcoming Huawei Ascend P2 and seems like there is still more left to be known. While the device is not yet officially announced, reports surface claiming that the phone is supposed to be dust and water proof.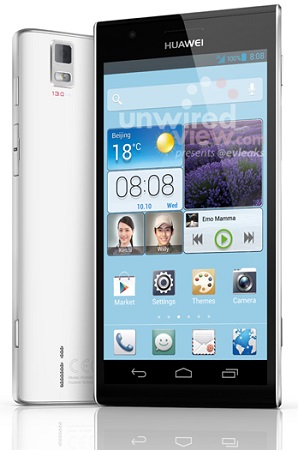 The Ascend P2 is supposed to be IP54 certified, which was earlier obtained by Huawei for the Ascend D2. Hence it's quite possible that the Ascend P2 could be IP54 certified. Devices which are IP54 certified are capable resisting a few water splashes and also protected from dust.
While the Ascend D2 is completely water proof and dust tight due to its design, the Ascend P2 may not have matching capabilities due to pricing constraint but will surely be protected from dust and water.
The expected features of the Ascend P2 are:
4.5 inch IPS display
1280 x 1080 pixels resolution
1.8 GHz quad core processor
2 GB RAM
8 GB internal storage
13 megapixels rear camera
1.3 megapixels front facing camera
Google Android v4.1 Jelly Bean
Now we have to wait till the device is officially released to try it to experiment the effectiveness of its water and dust resistance.