Mobile World Congress (MWC) 2018 kicks off from tomorrow in Barcelona, Spain. However, some smartphone manufacturers have already unveiled and are going to unveil their latest products today. China-based Huawei, who's the parent company of Honor, has already announced its Huawei MateBook X Pro. But that's not it, as the company has also announced its tablets, dubbed Huawei MediaPad M5.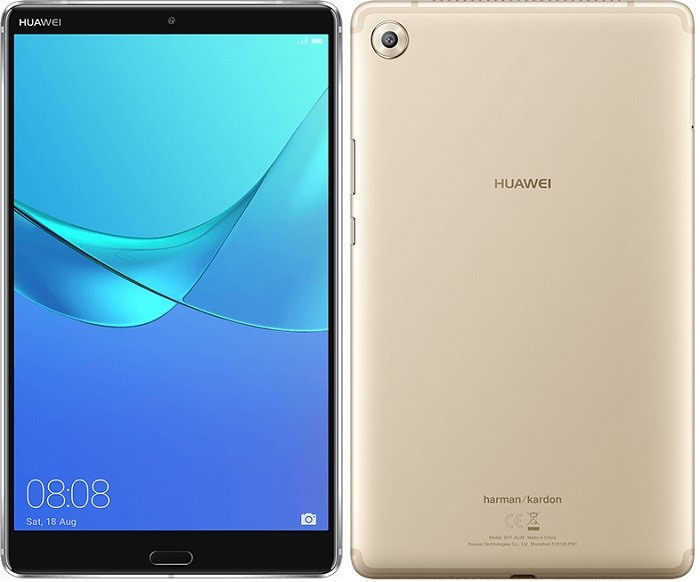 Huawei has announced a total of three tablets under the MediaPad 5 series, and, all three of them have almost the same specifications, except some differences in display size and battery capacity. The tablets that have been announced by Huawei are MediaPad M5 8 (8.4-inch), MediaPad M5 10 (10.8-inch), and, the MediaPad M5 Pro (10.8-inch).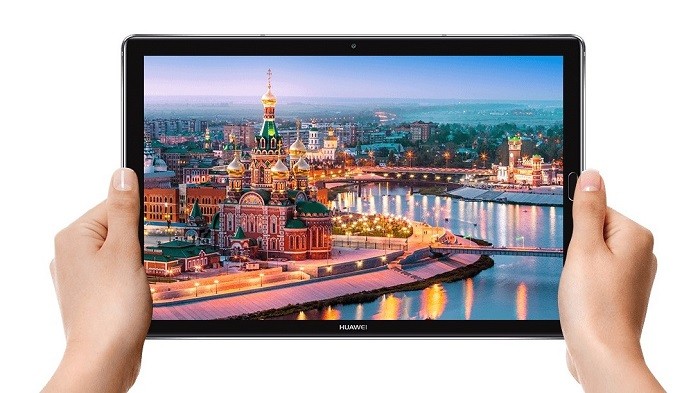 All three of these tablets are powered by Huawei's homegrown flagship Kirin 960 SoC, and, each one of them is mated to 4 GB of RAM. In terms of storage, the MediaPad M5 tablets are offered in 32 GB, 64 GB and 128 GB storage variants.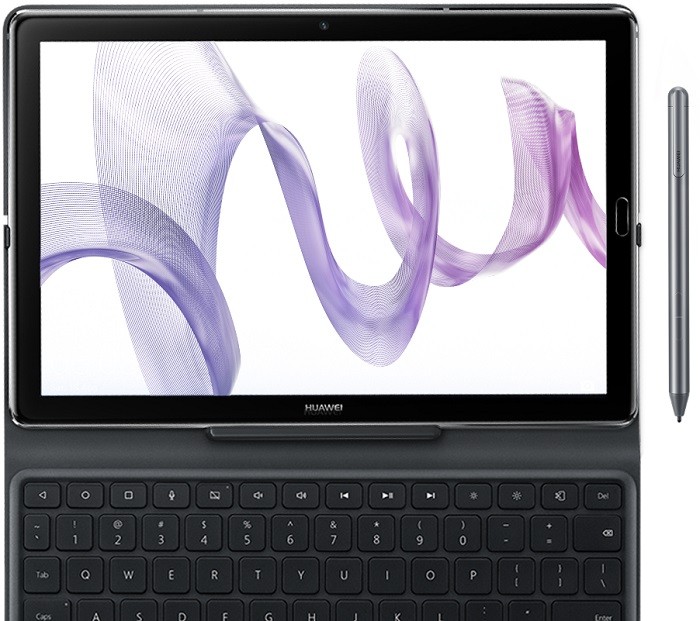 That said, all the MediaPad M5 tablets boot up to Android 8.0 Oreo that's layered with Huawei's EMUI 8.0 skin atop. Moreover, even if these tablets come with different display sizes, they boast the same resolution – that is 2560 x 1600 pixels.
Moreover, these tablets also come with cameras – 13 MP at the back and 8 MP on the front. Furthermore, they also come with Harman Kardon audio with support for Hi-Res Audio. However, the Huawei MediaPad M5 8 comes with dual-stereo speakers whereas the MediaPad M5 10 and MediaPad M5 Pro feature quad-stereo speakers.
Lastly, the Huawei MediaPad M5 comes packed with a 5100 mAh battery while the MediaPad M5 10 and M5 Pro come with 7500 mAh battery. In fact, the MediaPad M5 10 and MediaPad M5 Pro are almost same devices, but, the latter can be attached to a keyboard and also comes with M-Pen Stylus so that you can let your creative juices flow.
Huawei MediaPad M5 8 Specifications
CPU: Kirin 960 SoC
RAM: 4 GB
GPU: Mali-G71 MP8
Operating System: EMUI 8.0 based on Android 8.0 Oreo
Display: 8.4-inch Enhanced ClariVu Display with 2560 x 1600 pixel resolution, 2.5D curved glass, Eye Comfort Mode
Rear Camera: 13 MP with auto-focus with f/2.2 aperture
Front Camera: 8 MP with f/2.2 aperture
Internal Storage: 32/64/128 GB
External Storage: Expandable via microSD card
Connectivity: 4G LTE, GPS, Bluetooth, Wi-Fi, USB Type-C
Other: Fingerprint Scanner, Harman Kardon Audio, Hi-Res Audio, Dual Stereo Speakers
Colors: Champagne Gold, Space Grey
Battery: 5100 mAh with 9V/2A Quick Charging
Huawei MediaPad M5 10 Specifications
CPU: Kirin 960 SoC
RAM: 4 GB
GPU: Mali-G71 MP8
Operating System: EMUI 8.0 based on Android 8.0 Oreo
Display: 10.8-inch Enhanced ClariVu Display with 2560 x 1600 pixel resolution, 2.5D curved glass, Eye Comfort Mode
Rear Camera: 13 MP with auto-focus with f/2.2 aperture
Front Camera: 8 MP with f/2.2 aperture
Internal Storage: 32/64/128 GB
External Storage: Expandable via microSD card
Connectivity: 4G LTE, GPS, Bluetooth, Wi-Fi, USB Type-C
Other: Fingerprint Scanner, Harman Kardon Audio, Hi-Res Audio, Quad Stereo Speakers
Colors: Champagne Gold, Space Grey
Battery: 7500 mAh with 9V/2A Quick Charging
Huawei MediaPad M5 Pro Specifications
CPU: Kirin 960 SoC
RAM: 4 GB
GPU: Mali-G71 MP8
Operating System: EMUI 8.0 based on Android 8.0 Oreo
Display: 10.8-inch Enhanced ClariVu Display with 2560 x 1600 pixel resolution, 2.5D curved glass, Eye Comfort Mode
Rear Camera: 13 MP with auto-focus with f/2.2 aperture
Front Camera: 8 MP with f/2.2 aperture
Internal Storage: 64/128 GB
External Storage: Expandable via microSD card
Connectivity: 4G LTE, GPS, Bluetooth, Wi-Fi, USB Type-C
Other: Fingerprint Scanner, Harman Kardon Audio, Hi-Res Audio, Quad Stereo Speakers, Attachable to Keyboard
Colors: Champagne Gold, Space Grey
Battery: 7500 mAh with 9V/2A Quick Charging
Huawei MediaPad M5 Specifications Price and Availability
Price of Huawei MediaPad M5 8.4-inch 4 GB RAM + 32 GB storage (Wi-Fi): €349
Price of Huawei MediaPad M5 10.8-inch 4 GB RAM + 32 GB storage (Wi-Fi): €399
Price of Huawei MediaPad M5 8.4-inch 4 GB RAM + 64 GB storage (Wi-Fi): €399
Price of Huawei MediaPad M5 10.8-inch 4 GB RAM + 64 GB storage (Wi-Fi): €449
Price of Huawei MediaPad M5 8.4-inch 4 GB RAM + 128 GB storage (Wi-Fi): €449
Price of Huawei MediaPad M5 10.8-inch 4 GB RAM + 128 GB storage (Wi-Fi): €499
Price of Huawei MediaPad M5 8.4-inch 4 GB RAM + 32 GB storage (LTE): €399
Price of Huawei MediaPad M5 10.8-inch 4 GB RAM + 32 GB storage (LTE): €449
Price of Huawei MediaPad M5 8.4-inch 4 GB RAM + 64 GB storage (LTE): €449
Price of Huawei MediaPad M5 10.8-inch 4 GB RAM + 64 GB storage (LTE): €499
Price of Huawei MediaPad M5 8.4-inch 4 GB RAM + 128 GB storage (LTE): €499
Price of Huawei MediaPad M5 10.8-inch 4 GB RAM + 128 GB storage (LTE): €549
Availability: To be available in Europe and the US from March