While we have already heard quite a few rumours about the Huawei Nexus (2015), the prototype photos have now been leaked.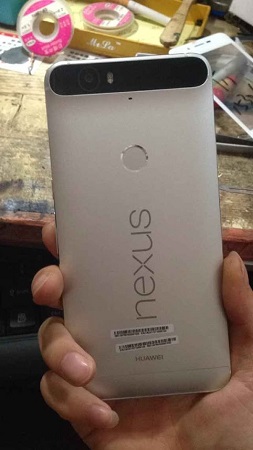 Photos of the prototype of the Huawei Nexus (2015) have surfaced, giving a proper glance of the handset. The photos flaunt the Nexus branding on the back panel along with the fingerprint sensor and the microphone. Also visible is the much rumoured metal chassis.
Based on the photos, it is quite confirmed that the display would measure 5.7 inches. Also expected is the USB Type C port. The phone is said to be powered by the Snapdragon 810 processor and equipped with a 21 MP rear facing camera and 3500 mAh battery. The device would be the first to run the latest Android 6.0 Marshmallow. We should be hearing more details soon.