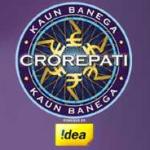 Idea Cellular has obtained 'Telecom Partner' rights of popular TV Game Show Kaun Banega Crorepati's 4th season. So what does this deal bring in for Idea subscribers? Well, Idea subscribers can register for KBC 4 even after phone lines are closed for registration.
KBC phone and SMS lines have been announced open for all Indian citizens, residing in India and of 18 years or above, for registering for the show. The first 7 Questions of KBC will be open for public response till August 9th 20:59:59 Hrs.
Additionally, over 68 million Idea subscribers across the country can access 'Idea Pass' to register for the show. An exclusive offer for Idea subscribers, 'Idea Pass' will enable users to register for 5 days more, between 21:00:00 Hrs on August 11th, 2010 till 20:59:59 Hrs on August 16th, 2010, in addition to the general dates of registration. While accessing through Idea Pass, Idea subscribers need to respond to 5 exclusive Questions of KBC on the specially designed IVR by dialing '55456' (Add '01-04' for the answer Options A-D. For eg. '5545601' for 'A'). Idea subscribers can also SMS their response to the short code 55456.
Idea has also struck a deal with KBC to ensure brand visibility during the show. 'Idea' signature tune will be heard everytime the contestant on the Hot-Seat calls a friend through the lifeline – 'Phone-a-friend'. KBC Host and Quiz Master Amitabh Bachchan's voice will be heard on Idea IVR and will also be available for download as Dialer Tones.
IDEA Cellular has also planned to launch a range of special KBC VAS packs and KBC Game exclusively for Idea subscribers. The new initiatives will be rolled out in a phased manner throughout the build-up period and after the show goes on-air in October 2010.
How to register for KBC 4?