Idea Cellular (Tamil Nadu) introduces new Packs – RC3 & RC5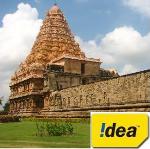 Idea Cellular  (Tamil Nadu) introduces new packs – RC3 and RC5 for its Prepaid customers. RC3 offers per second billing scheme , whereas RC5 falls under the per minute category.

RC3

1p/4sec to Idea mobiles within TN for the first 90 days after which calls will be charged at 1p/1sec .

1p/1sec to other networks in the home circle and to mobiles throughout India with no limitation on STD.

200 local and national messages free per day after the first two messages are charged at 60p each, everyday.

Validity : 1 year.

RC5

15p/min to Idea mobiles within TN for 90 days after which calls will be charged at 40p/min.

40p/min to other networks in the home circle and 50p/min throughout India.

100 local and national messages free per day after the first two messages are charged at 50p each, everyday.

Validity : 1 year