Two weeks ago, Idea launched its 4G LTE services in Madhya Pradesh, Chhattisgarh, Haryana and Punjab. Now, Idea has expanded the reach of its 4G LTE services in Karnataka with roll out starting in Bangalore today.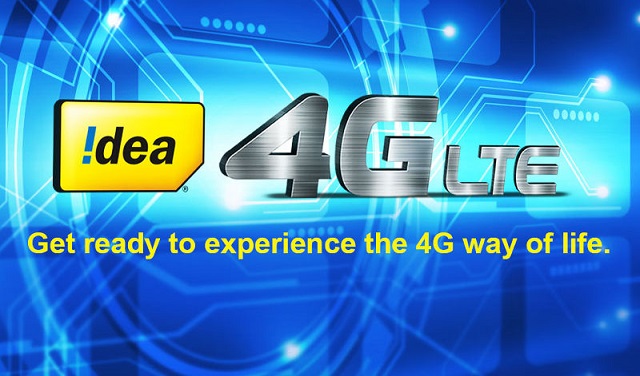 With the expansion of its 4G LTE services in Karnataka, Idea now has the presence of its 4G services felt across seven telecom circles, they are – Kerala, Tamil Nadu, AP & Telangana, MP & Chhattisgarh, Punjab, Haryana, and, Karnataka being the latest one to join in. Idea aims to expand its 4G LTE service in 750 towns around 10 telecom circles by June 2016.
Idea also announced the expansion of 4G LTE services across 39 towns of Karnataka. In a span of one month, the company has expanded its service in 24 districts including Bangalore. Idea aims to cover a total of 61 towns with this service by the end of this financial year.
"Since last week of December 2015, Idea has rapidly rolled out its high-speed 4G LTE network to cover 7 major markets in India. By March 2016, our services will extend to 3 more key markets namely, Maharashtra & Goa, North East and Orissa, and by June 2016, Idea's 4G footprint will cover 750 cities across 10 telecom circles." said Mr. Ambrish Jain, Deputy Managing Director, Idea Cellular.
Idea provides its 2G services on a band of 900MHz, whereas, the 4G LTE service is provided on the 1800MHz band. "Idea customers with 4G devices in these 183 towns can now start experiencing superfast speeds by simply upgrading their existing SIM cards to new 4G SIM cards. The company is also offering attractive subscription plans to digital content including a wide range of the latest Music, Movies and Games. Idea has also partnered with leading handset manufacturers and e-commerce retailers for special data bundling offers on new 4G smartphones." said Mr. Sashi Shankar, Chief Marketing Officer, Idea Cellular.