Idea (Mumbai) offers alll calls @ 50p/min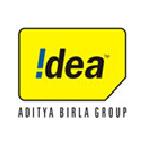 IDEA Cellular has now announced the new tariff for IDEA mobile users in the Mumbai. The new tariff  offerins all STD and Local calls and SMS rates at just 50 paisa per minute, on any mobile or landline network in India.
To avail the special tariff benefits, existing IDEA prepaid subscribers can recharge with the new special tariff voucher priced at Rs. 47. It comes with a validity of 5 months. New prepaid subscribers of IDEA can avail the reduced call rates on any recharge voucher.
The special call rate of 50 paisa for STD & Local calls on any network in India will be applicable from the second minute of the first call of the day. Regular tariff will apply for the first minute of the first STD and Local call of the day. Likewise, 50 paisa SMS call rate will also be applicable from the 2nd SMS of the day