Soon after Nokia launched the magnificent Lumia 1020 with a 41 MP camera, Blackberry also seems to be getting excited and trying to the most powerful Blackberry.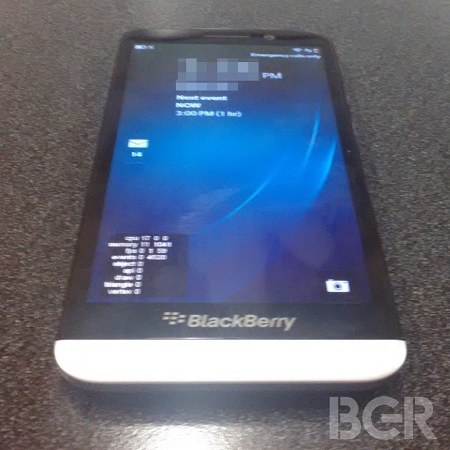 According to sources, Blackberry is working on the new Blackberry A10 Aristo, which is touted to be the most powerful 'Berry ever. Specs of the device suggest that it will be powered by just a dual core processor. The device is said to have a 5 inch display with 1280 x 720 pixels resolution. The leaked images show a design quite like the Blackberry Z10, except it is a bit more curved.
While Blackberry claims that this device is the most powerful yet, Android device with near same specs are considered average in today's fast growing smartphone market. Even more, we are trying to figure out how Blackberry is planning to power the fastest device with just a dual core processor. Reports have pushed the launch of this device towards the end of this year.