The 66th Indian Independence day is finally knocking on our door. Boy, have we come far or what in these 66 years? We might have complaints but there is no denying we had the most amazing of journeys and this day should be commemorated just for that.
Which is why we have brought you almost everything we could find to make the best of your day this 15th August. The collection of apps we have amuse and educate both kids and adults about this day in addition to getting their patriotic fervor up.
Without any further delay, here's our independence day collection just for you: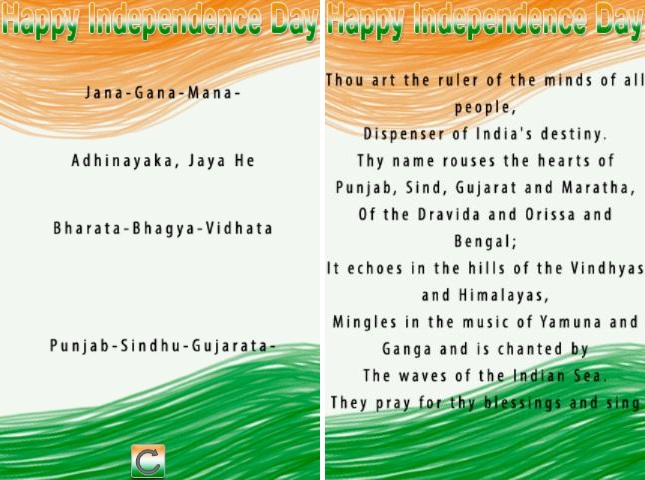 National Anthem: Happy Independence Day India:  Do you know of someone who doesn't know the script of our national anthem, or a toddler you wold like to teach it to? Well, the you are in for a treat. Happy Independence Day India is an app that is tailor-made just for that. This app is replete with independence day symbols such as the tri-color, Gandhiji and it also plays the national anthem along with a translation to make it easier to understand and explain.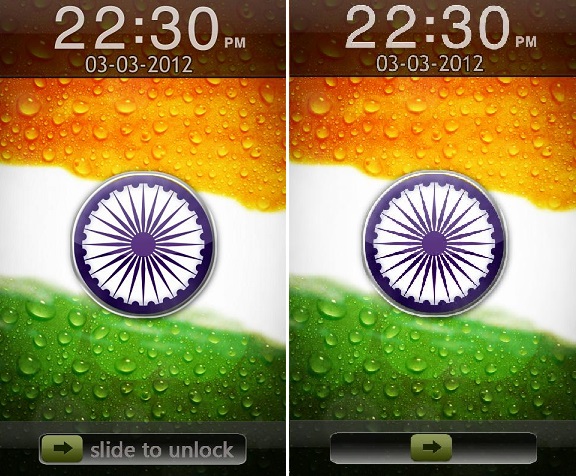 Lockscreen: Go Independence Day locker: How about a cool lock screen theme of the national flag? Every time you would look at that lockscreen, it will remind you of what this country means to you and that you should value the independence it bestows upon you.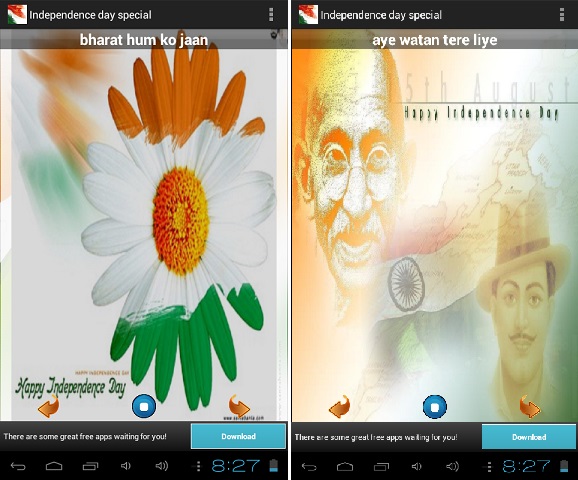 Songs: Independence Day Special: Our patriotic sentiments are best expressed via music. Patriotic songs like 'Ae mere vatan ke logon'  by Lata Mangeshkar are an Independence Day staple. How about getting them right on your phone? In addition to this, the app lets save Independence Day themed  wallpapers and ringtones.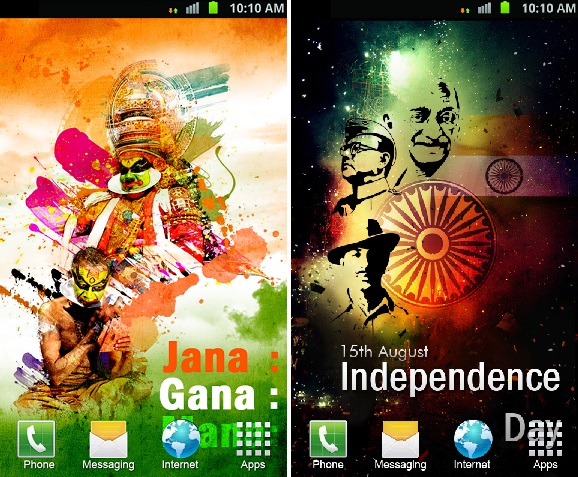 HD wallpapers: HD Independence Day Wallpapers:If you have a great smartphone, you need great HD wallpapers to go with it this Independence Day. How about some Hi-Def wallpapers that showcase the whole Indian flavor? The app once downloaded can be used offline, it is easy to download and you can switch from one wallpaper to another easily.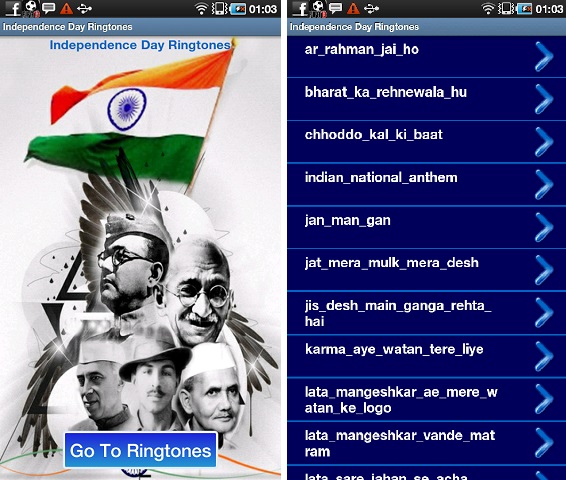 Ringtones: Independence Day Ringtones: Do you want your phone to rev up in the spirit of the Independence Day whenever it rings? You can set different patriotic songs as your ringtones and also time them according to your choice. It is an easy to use and fun ringtone app.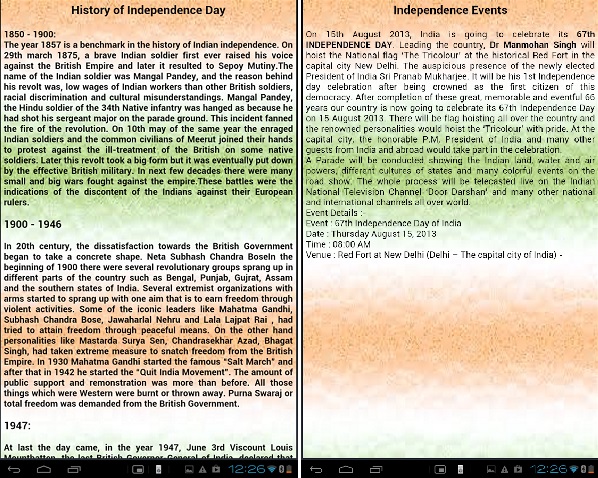 Informative: Independence Day: Are you curious about how India gained its Independence or do you want your child to know  more about our independence struggle? Independence Day is the best app for this purpose. This app explains the history of India, major events that shaped our struggle, the national anthem , the national symbols and much more.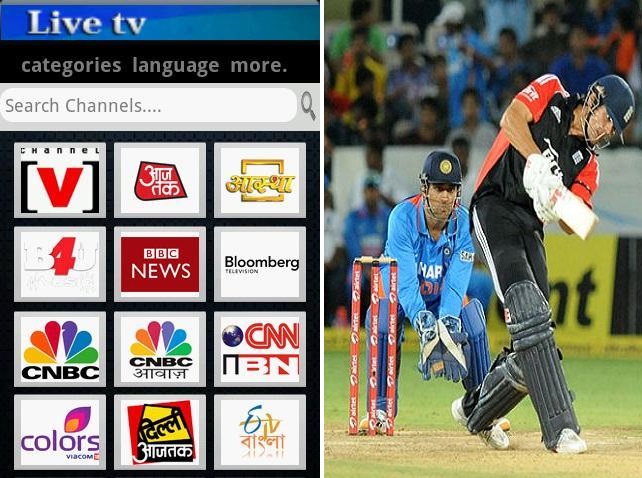 Live TV: India Independence Day Live TV: This is a wholesome app that brings up live TV streaming right to your smartphone. It will connect you to news channels, music channels and more. It also has a special section for the nation's favorite game – cricket and brings up coverage of tours and tournaments.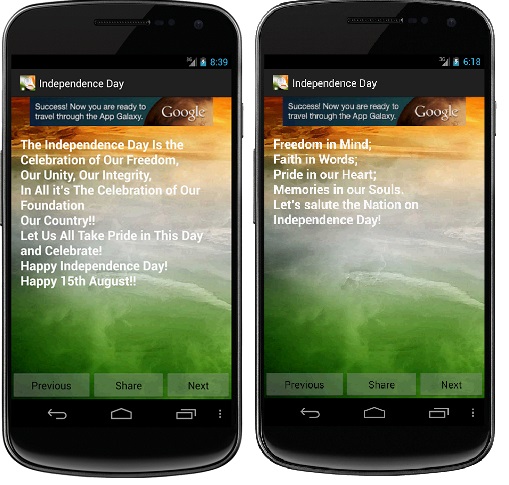 Wishes/Greetings: Independence day Wishes India: Would you like to wish everyone a Happy Independence Day? How about doing it in style with customized messages and easy sharing this app provides? You can easily send over Independence Day wishes to a lot of people via SMSes, Facebook, Twitter, Hike, WhatsApp, Wechat or email.

Game: Bhagat Singh_Tab: How about a fast paced game in which Bhagat Singh blasts out the wit of the Britishers? Bhagat Singh fights against English spies in an old fort. The game sounds great but just one thing – it is tablets only.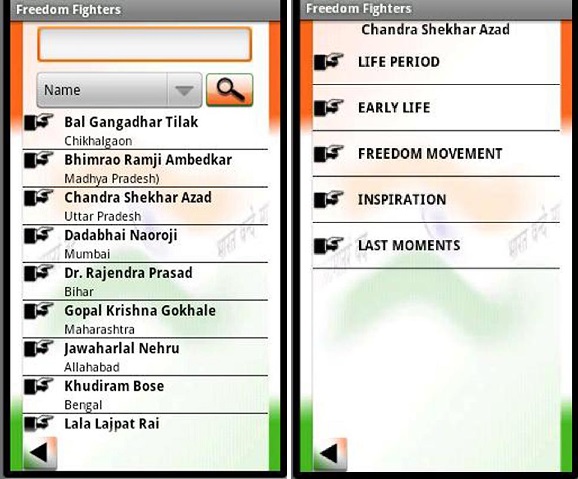 Freedom Fighters: Freedom Fighters: Finally how about acknowledging the debt of people who fought tooth and nail for our independence? These people even gave up their lives for the nation, which is why every adult and child should delve into their contribution to the Indian freedom struggle. The app comes with a detailed context about every freedom fighter whether it be their life period, early life, inspiration or what happened in their last moments, it makes for an interesting and patriotic read.