We are expecting the iPhone 5 to arrive in India on November 2 and just before the launch Apple has brought in a pleasant change to its iTunes App Store in India.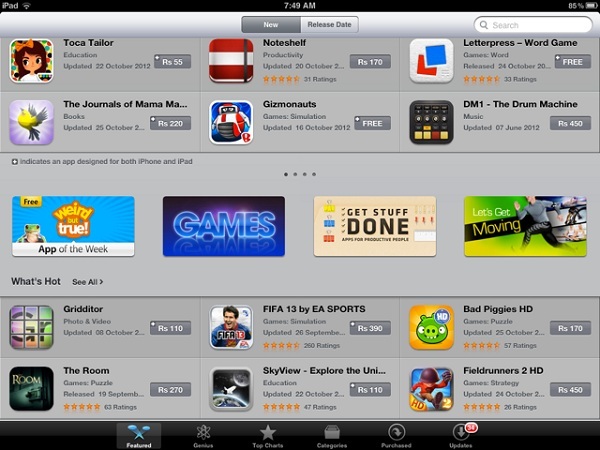 From today, all the paid apps in the iTunes App Store will carry the price in Indian Rupee and not in USD. So you can now bbuy the apps in Indian Rupees

This move by Apple suggests that the Cupertino based iDevice maker is finally taking interest in the Indian market and thus has gone ahead with this decision to price the apps in Indian currency.
 
Apple has until now launched all its products at a much later date when the whole of world already had it for months. But that is changing too with the launch of the iPhone 5. India has been included in the third round of the launch and this is indeed a great thing to see from Apple.
 
For now, we are happy with this decision from Apple and this will surely please a lot of Indian iOS users who had to until now buy the apps in USD.
 
What do you think about the change? Happy?