There are truly, more apps out in Google Play store, than anyone can fathom. Some are pretty useful, some are great and some are just plain ridiculous. But, where do spy apps stand in all this? Well, we would say they are useful. How? Here's how – Spy apps help you use  your phone not just for communicating, but as a valid proof of transactions, discussions and other things. The world is a dangerous place and many people have been cheated out of their money just because they did not take a small step to record and create proof of what actually happened. That can change if you have a spy app at hand. These apps are designed for stealth and help you keep proof of things that can come in handy when you need it.
So, without further ado, here are 5 Android spy apps, that will come in handy in your daily transactions: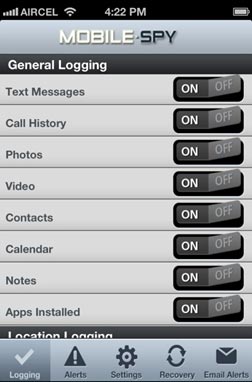 Mobile Spy: If you want to spy on someone, WhatsApp and Facebook accounts will show you the details on them. It lets you access the control panel of another Android device – Live i.e. you can see all apps functioning and what's really happening on the device. In fact, you can control what apps it accesses and what apps  it doesn't. It will also give you access to calls and messages, and GPS location the device is in. All this info will be forwarded to your email account which is great too keep your eyes on multiple devices.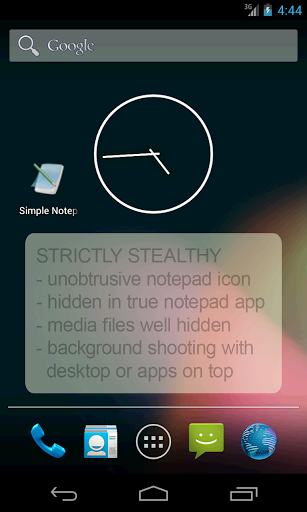 Mobile hidden camera: Now that cameras on phones have improved  by a long haul, they can be put to use with the help of spy apps. With the help of this app, you can record videos and photos of people without them having the slightest clue that you did. The app preserves stealth, also because it can be installed as a 'simple notepad' app on any device. Add to that, this app will never let any site access your private records which is well, amazing.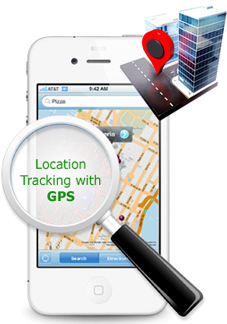 Mobisealth: Mobistealth comes from a company of the same name that works to help parents monitor their child's activities. In this day and age, keeping a tab on your child's activities is difficult, but you have to still take care to protect your kids against the dangers lurking out there. This app will let you monitor call details, browsing history, complete SMS data, pictures/videos sent or received. It can also help you record calls.
App Lock: When it comes to stealth, you have to also protect yourself against spying. If you have stuff on your phone, you wouldn't like to have anyone to see, you should try out this app. You can easily protect your photos, videos, calendar and messages. It puts a pattern lock/password on whatever app you desire to protect from other people's access.
Ear Spy app: If you want to hear someone's conversation, Ear Spy is a great app that will help you out. You can actually hear other people's conversations just by plugging Bluetooth headphones. The app uses your headphones and phone microphone to strengthen your phones amplification abilities and allow you to hear conversation going on in the other room. It also has an equalizer that will help you tune the signal according to your needs.