The one perk of being famous, that is being an influencer or a celebrity, is that businesses and brands reach out to you to promote their services and products on your social media profiles. In return, they pay you with money or an expensive gift, depending on how much famous you are. Well, these kind of posts are called sponsored posts, and there's no dearth of it on social media, including Instagram. Hence, to bring in more transparency between such commercial relationships, Instagram has introduced a new label that these celebrities will have to use for sponsored posts.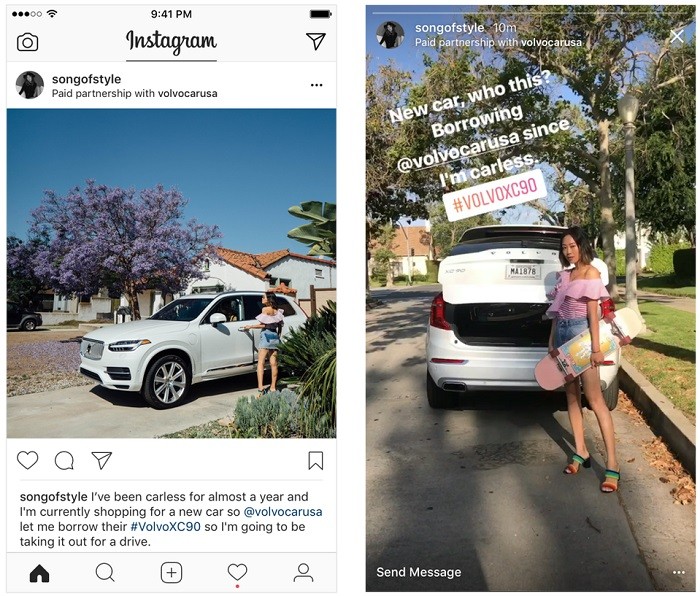 Instagram has introduced the "Paid partnership with" label for businesses and celebrities that should be used for sponsored posts. What that means is that now whenever a celebrity or an influencer has been paid by a business to promote their product on Instagram by posting something about it, they will have to use the "Paid partnership with" label in their post and tag the business they have partnered with.
This label will appear with the post below the Instagram username of the celebrity along with a tag to the account of the business partner. Besides, whenever this label has been used in a post, both the celebrities and businesses will have insights of that post, so that they can see how well it performed.
"The relationships people form on Instagram drive our community and make it so unique. Partnerships between community creators and businesses are an important part of the Instagram experience, and a healthy community should be open and consistent about paid partnerships." said Instagram in a blog post.
"We're initially partnering with a small number of creators and businesses and we will make these tools widely available in the coming months along with an official policy and enforcement guidelines." Instagram further added.
Well, this decision of Instagram to make the celebrities reveal their relationship with a brand using a label is welcomed, however, we are skeptical about how effective it will be, since the celebrities and influencers can always choose to avoid using this label. We will have to wait and see how effective does this turn out to be.