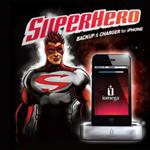 Iomega has announced a unique backup and charger that could actually save the day, if not atleast your photos and contacts.
It's basically a compact docking station that rests on your desktop and acts as a solution for those who don't want to sync to iTunes every single time they charge. In case of theft, damage to the iPhone or loss of contacts and vital information this feature would prove to be useful as it automatically backs up all the data when you charge your iPhone.
The device is equipped with a SD card slot ( upto 4 GB) and an app (SuperHero app) that lets you decide what information gets sync every time you charge. Users can also name their iPhones with the SuperHero app that allows multiple phones to be charged with the same backup and charger.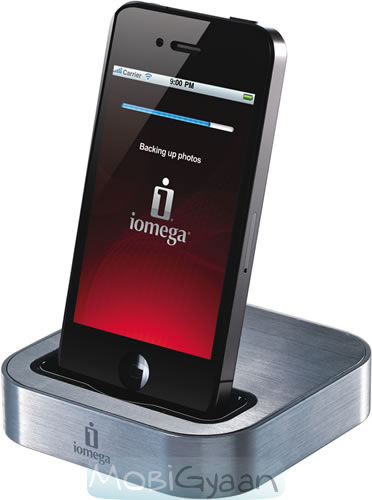 Iomega's new SuperHero backup and charger are compatible with iPhone 4, 3GS and 3G, as well as third and fourth generation iPod Touches and will be available by 14th February 2011 in India at all selective/limited retail stores at a price of around Rs.4499