iPad update: Here's everything about the upcoming iPad!
The iPad is more than just another device. It is heating up the charts like anything right now. Besides, the impending release of the new iPad on 7th March, the net is abuzz with every small trinket about an iPad. Therefore, after collecting stories from around the world, along with expert supervision and tons of hard work, we bring you everything hot about the iPad. Have a look.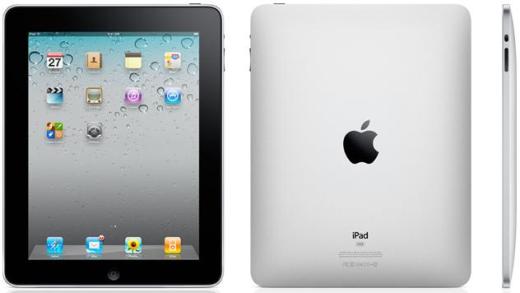 iOS 6 and retina-display iPads – Retina-display iPads are becoming more than just a rumor everyday as we inch closer to the release of the next iPad. Here's a fun byte – Apple employees might be testing out iOS 6 on retina-display iPads! This is an iPad with a humongous 2048 x 1536p display compared to a display of 1280 x 800p display of an average tablet. While Retina-display might be a possibility in the near future. iOS 6 seems a bit improbable since we are still waiting for iOS 5.1.
Apple's banners up Yerba Buena
: Apple has begun setting the stage for the
unveiling
of its next iPad. Yerba Buena center for arts in San Francisco, the venue of the event has started getting ready and keeping with the tradition, Apple has put up a huge banner on the exterior glass wall of the center.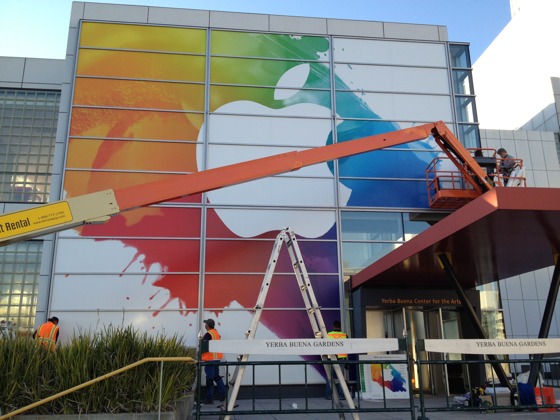 Apple GarageBand app for iPad Patent out: What lies behind Apple's GarageBand app, how does it work? In case you don't know how to play music but are eager to earn, GarageBand might be just what you need. But how does Apple bring out the feel of acoustic instruments to your iPad?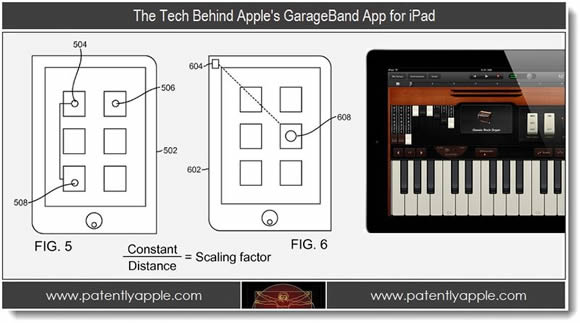 Apple intuitive UI is velocity sensitive i.e. if you press a key hard on the touchscreen, you will get the same sound that you would get on an actual piano. It does so with a built-in accelerometer. Creating music is an art and Apple's iPad might help your inner artist express your musical desires more freely.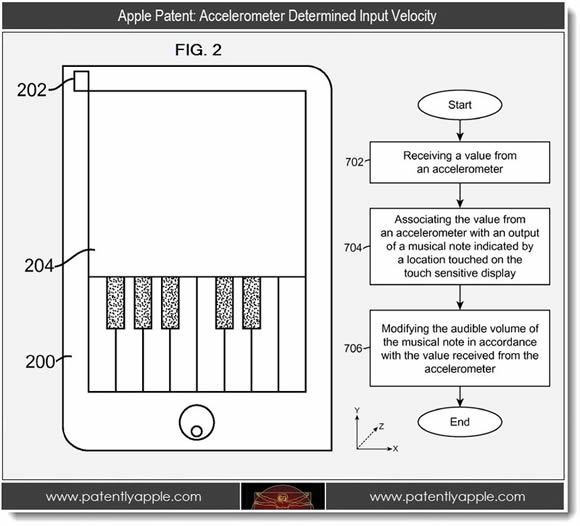 After Apple employees, developers testing retina-display iPads and iOS using hack: Ryan Petrich has created a hack that might allow you to run your iPad in 2X (Retina-display mode. You can download it from here.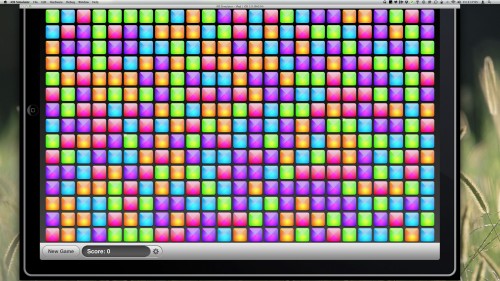 Stroughtonsmith, meanwhile has created an app called SameGame that lets you run a Retina-display app emulator on your iMac. We wonder how many developers have adapted their apps for retina-display iPads till now.
iPad 3 to come in same variant, size and price as the iPad 2: This one is a bit believable, even though we are a bit skeptical about the price. A tipster called Mr. X has said that iPad 3 might come in 16/32/64 GB variants like its predecessor, iPad and even come at the same price.
It's a considerably good news for iPad lovers.
We are waiting with baited breaths for March 7th. Stay tuned for more on iPad.