We are back with today's dose of rumours related to the upcoming next-generation of iPhone from Apple and this time rumours have it that the display of the possible 'iPhone 5' would be thinner than the existing one, thanks to the in-cell display technology.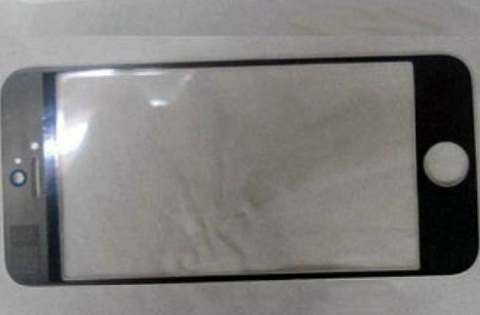 According to WSJ, 'people familiar with the matter' are telling that the next iPhone would arrive with the in-cell display technology which will help in scaling down the thickness of the iPhone.
If you ask us how the in-cell display technology works, then the in-cell display integrates touch sensors into the LCD, making it unnecessary to have a separate touchscreen layer. And thus this absence of the layer, usually about half-a-millimetre thick, goes on to make the whole screen thinner along with improving the quality of displaying images.

Display manufacturers and Apple's supplier, Sharp, Japan Display and LG Display are said to join hands to mass-produce the display for the sixth iteration of the iPhone which is expected to arrive with a larger 4 inch display, LTE, 1 GB RAM and more.

With this, a picture of what appears to be the front panel of the next-iPhone has popped up which suggests that the FaceTime camera might have been moved to the centre, above the earphone. Though we are considering this as just another leak and taking all of the news with a grain of salt.

And do not forget that the iPhone 5 be unveiled as early as on August 7, which might be in line with the September-October availability.