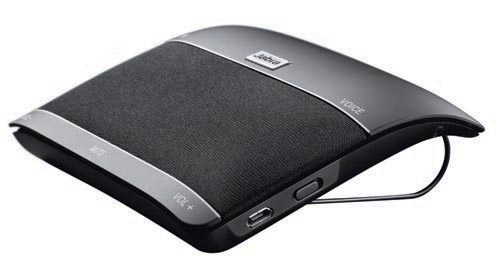 Jabra, a world leader in innovative Bluetooth solutions, has announced the launch and availability of its new, first-of-its-kind in-car speakerphone in India – the Jabra FREEWAY. It features a three-speaker system with full stereo, virtual surround sound capabilities, making. It can be used inside as well as outside the car for both calls and music as it can be connected with any 2 bluetooth devices simultaneously – a laptop, mobile phones, iPod, iPhone, iPad and even your Bluetooth enabled gaming consoles.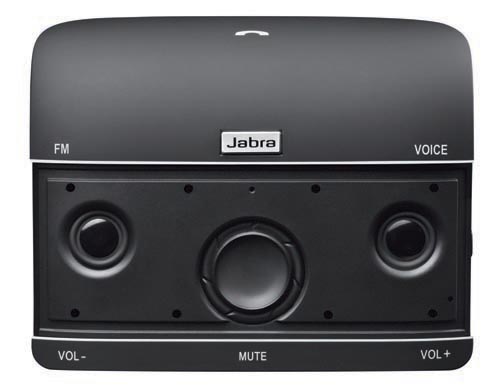 Jabra FREEWAY is HD voice ready; this ensures that your conversations sound as natural as if you are standing right next to the person you are talking to. As and when the mobile operators start offering high-definition (HD) voice on their networks, it shall be able to deliver clear HD voice with just a simple software upgrade.
The proprietary Noise Blackout Extreme technology enables advanced background noise cancellation using DSP (digital signal processing) for clear and loud in-car call sound in mono. It also has an automatic or intelligent power on and off feature which saves battery. The built-in motion sensor switches it on as and when you enter the car, one does not have to touch it to turn it on or off. If your phone is paired and within range it will tell you that it is connected. And when you leave the car, it will automatically power down after 5 minutes. Shaking the Jabra FREEWAY a little will also turn it on if the on/off slider is in the on position. It has 14 hours of talk time and up to 40 days of standby time.
According to Ms. Ann Goh, Regional Sales Manager, GN Netcom, responsible for mobile products business in South East Asia, "Jabra FREEWAY is one of the best in-car speakerphones that Jabra has launched till date. Integrated with advanced yet easy to use features, we position Jabra Freeway not only for the pro-sumers but also for affluent car owners who are looking for an in-car speakerphone replacement. Jabra Freeway also helps us achieve a socially benevolent objective as well – promoting responsible and accident-free driving. Not to forget the respite from the taxing and uncomfortable traffic police penalties that it offers."
The Jabra FREEWAY is available at and MRP of Rs. 7,499 with one year local warranty.