Reliance Jio has been making headlines since a couple of months now for various reasons. Most of it had to do with the company offering free 4G data, SMS, voice calls and eating up a big chunk of the user base of other telecom operators while doing so. Jio is the only operator in India to have 4G-only network, and, while a recent report claimed Jio to have the best network coverage, a report from Truecaller states that Jio users make the most calls everyday.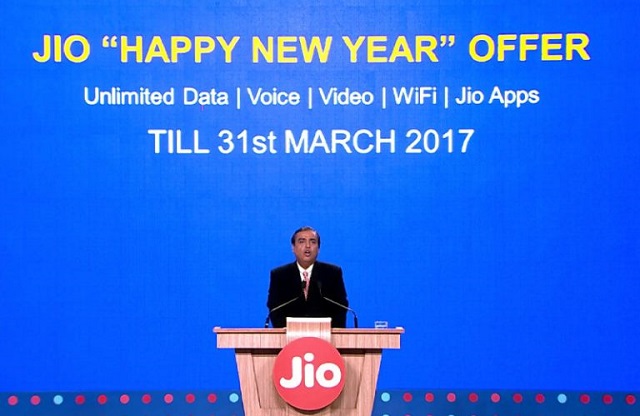 According to a Truecaller report, Jio users not only consume the most data as compared to the users of other telecom operators, they are also the ones who make the most calls per user per day. On an average, a Jio user makes 5 calls everyday, however, these calls are shorter and last less than 30 seconds. As far as call duration goes, Vodafone users make the longest calls at around 41 seconds, and, the ones who make the least number of calls everyday are Uninor users.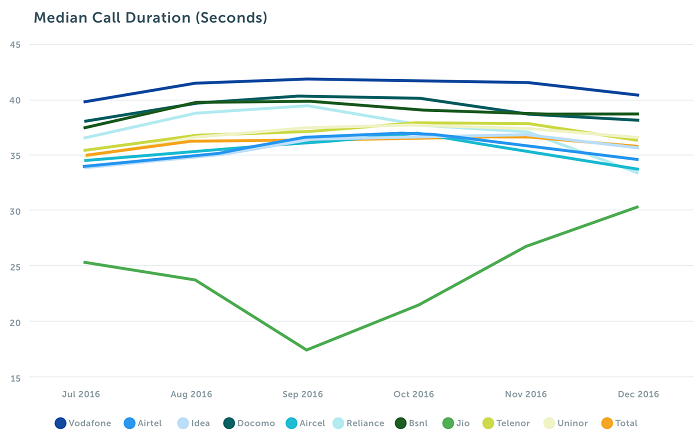 Maybe the reason for more but shorter number of calls by Jio users is that the calls might be getting disconnected and hence users might have to dial the number again. This certainly doesn't seem to be the case with Vodafone users which is why they might be making the longest calls.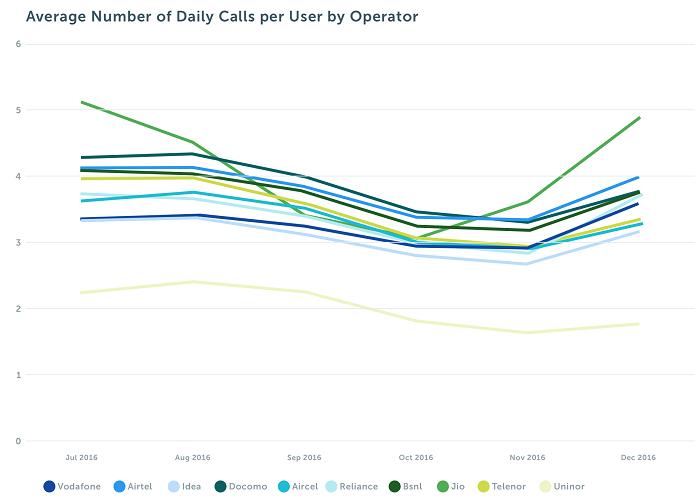 As this report comes from Truecaller, let us tell you that most of its users are on Vodafone, Airtel and Reliance Jio. Like we said, the reason for Jio's huge growth in a short period of time is the "freebies" that the users are offered. Even though Jio is the primary source of data connection for majority of Indians with 4G smartphones, they still consider their Jio connection as a secondary connection, with the primary connection either being Vodafone, Airtel or Idea.
It would be interesting to see if Reliance Jio can retain these users after they stop offering "freebies", because of course, this is why many of the users got themselves a Jio SIM. Are you one of them?