Kingston unveils MobileLite Wireless G2 portable media streamer
With external memory like USB drives and microSD cards gaining widespread importance in the tech-industry, Kingston has launched the MobileLite Wireless G2.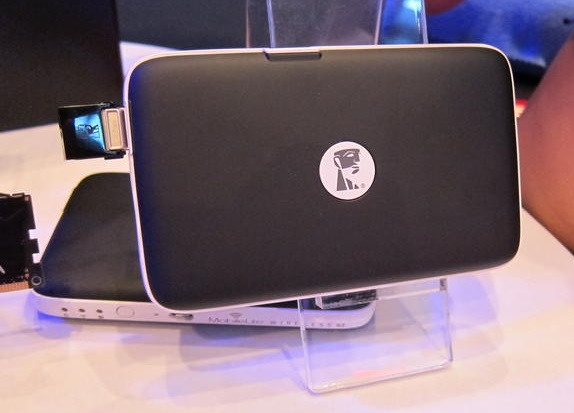 Kingston, which is well known for its memory (storage) products, has announced the launch of the MobileLite Wireless G2 media streamer which allows the smartphone and tablet users to extend on-board device storage and stream and share content with multiple users. Not just that, the device has a 4640 mAh battery which can be used for mobile charging
The MobileLite Wireless G2 also has a direct Ethernet port which can be used for wireless Internet routing, Wi-Fi bridging. The device also supports 3G dongles. The device can be used to unload content to a card or USB drive. It can be used to read SD, SDHC, SDXC and microSD, microSDHC, microSDXC (with included adapter). It supports FAT, FAT32, NTFS, exFAT.
Speaking about the MobileLite Wireless G2, Nathan Su, Flash Memory Sales Director, APAC Region, Kingston, said, "MobileLite Wireless G2 is a great device to share pictures, movies, songs or files wirelessly with friends and family. We have increased the battery life to up to 13 hours of continuous use so it works perfectly to keep your smartphone or tablet charged, or keep your children entertained on long trips."