Kotak Securities brokerage firm has now made its way to the iPhone via a Mobile Stock Trader application. Thanks to the newly launched app, Kotak Securities extends its Mobile Stock Trader app to 95% of mobile handsets including all versions of iPhone and iPod touch, Android OS, Symbian, Bada and Blackberry.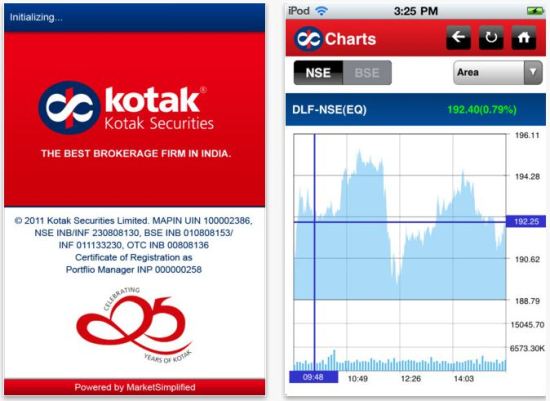 The MST app is nothing like an HTML or a WAP site; rather it is a native app that gives users a rich, hands-on experience. The app is free to download and allows you to be in touch with the markets anytime, anywhere allowing you to trade on the go. One can also check their portfolio and account details; get live streaming data of market updates, indices updates, stock quotes and much more.

Even non customers can download this app and take advantage of its many features like tracking live markets, view streaming data, making virtual portfolio and watch lists.
Download the app for your iPhone over here.