Telegram has rolled out an update which brings some cool new features. The latest update brings features like message editing, member mentions and more.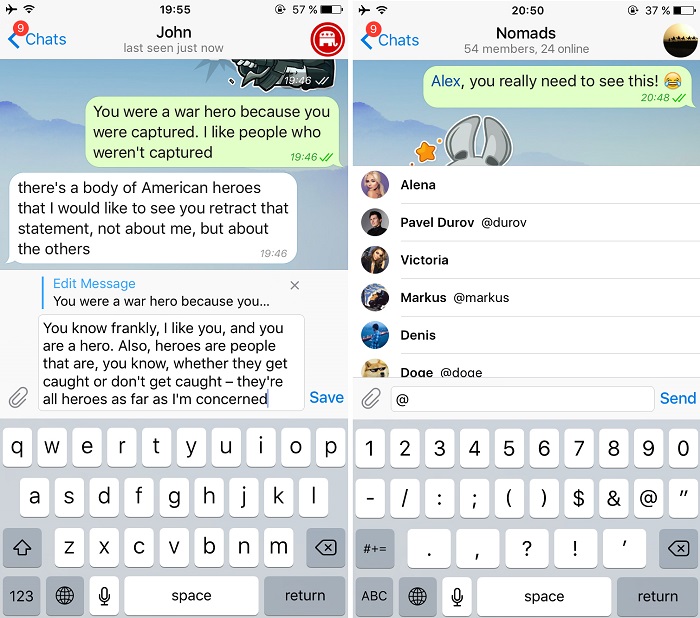 The latest update now lets you edit the sent messages. You can edit the messages within two days of being sent. This applies to the messages that are sent in a group and in a personal chat. Just tap and hold the message and then tap on 'Edit'. If you are using Telegram on desktop, you need to press the up arrow button to edit the message. The edited messages will be displayed with a small 'edited' label.
Talking about Member Mentions, you can now mention members in a group even if they don't have a username. Just type '@' in the group chat and you will be presented with a list of group members, select the one you want to mention. Mentioning a member in a group chat will send a notification to him even if he has muted the group notifications.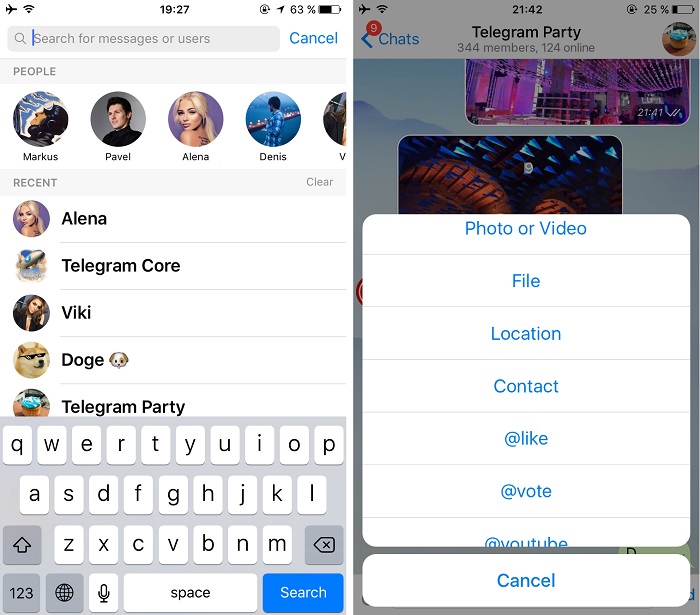 As far as People List and Bot Attachments are concerned, the People List feature will help you get to your recent chats much faster by using it in Search. Coming to the Bot Attachments, they will be available in the attachments menu. The bots which are used the most by you will remain on top. Besides these features, Telegram has also made some improvements to the interface.