When you think about a smartphone made by an Indian company, generally, you are thinking about a compromise. You compromise on something you actually wanted for something you can afford when you buy any of these phones most of the times, right? Well, there are some companies out to change that perception and Lava, it seems is one of them. The Lava Iris Pro 30 was launched recently and we have dug in for a full review.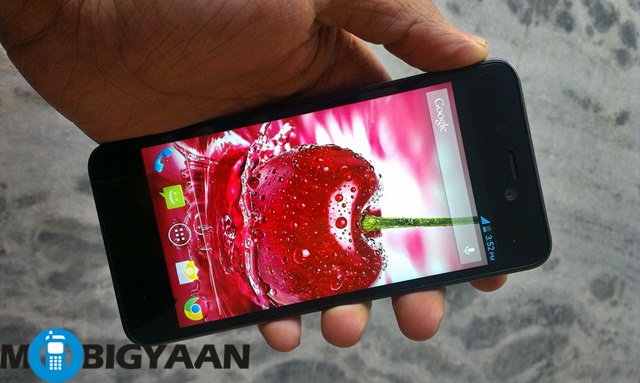 Lava Iris Pro 30 specs:
4.7 inch display
1280 x 720 pixels resolution
1.2 GHz quad core processor
PowerVR SGX 544 GPU
1 GB RAM
4 GB internal memory
8 MP primary camera
3 MP front facing camera
Google Android v4.2 Jelly Bean
2000 mAh battery
The Lava Iris Pro 30 is not just the sleekest smartphone in its category, it is also the thinnest and might have the best camera in its price range. The smartphone seems like a promise of something you have been waiting for in this price range be and should be a smartphone that will definitely leave you ravishing with delight at the first glance. But, the stylish exterior aside, here is what we think of in the short time we have had with it.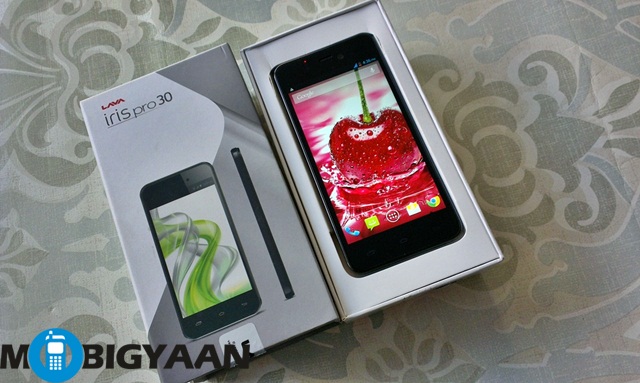 Box Components:
The Lava Iris pro 30 retails in a suave box, and contains the usual components – a set of earphones, USB charger and data cable along with a user manual.
Design and Hardware
The physical design of the Lava Iris Pro 30 would be summed up in three words – iPhone 5S inspired. The genius behind its stylish demeanour is simple – plastic that doesn't seem like plastic. The edges and the back are made of smooth plastic that doesn't end up giving you a plasticky feel but rather more of a polycarbonate feel. Same with the front screen. It is plastic but the clarity is such that you won't notice too much of it.
Another thing that we felt great about was the thickness – at 7.5 mm, it outdoes even many premium smartphones in terms of thickness. Once again a plastic form factor makes the phone easy to hold and pretty light.
Display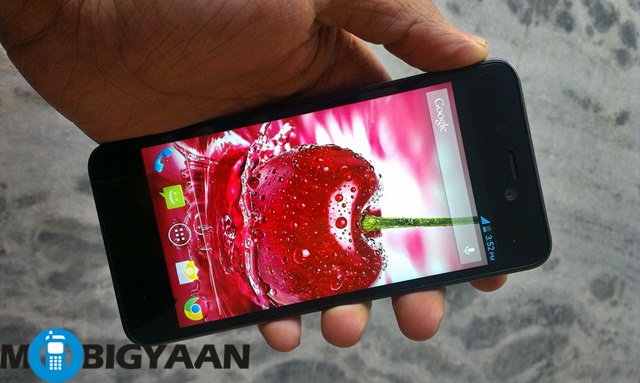 The 5-inch 720p screen lights up like its already Christmas thanks to an efficiently optimized GPU. The colors are vivid, viewing angles are great, bezels are thin and when you switch it on to full brightness, it can really light up like anything.The screen works surprisingly well, proving again the mantra for smartphone success – a little optimization goes a pretty long way. Another thing about the display is that it is silky smooth. The only tiny guffaw is that it gets a little smudgy.
Performance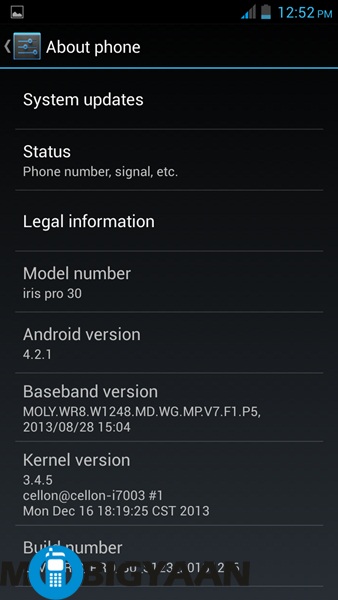 Inside, is a 1.2-GHz MediaTek processor, which is  not something out of the ordinary, yet, it too has been optimized well and during our usage, the handset never  showed lags. The OS is run of the mill Android 4.2.1, which is something that could be improved actually. Generally these phones get new iterations rather than Android updates, but this one would do so much better with one.
Lava Iris Pro 30 UI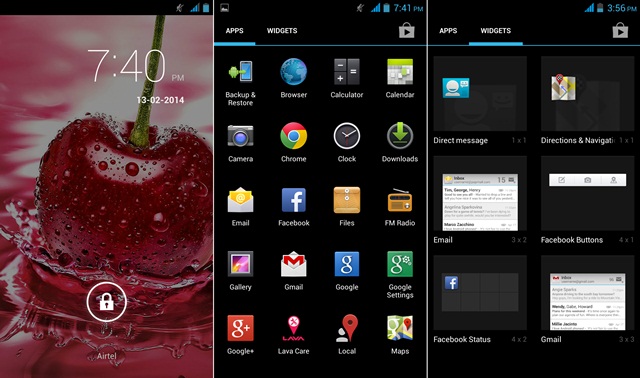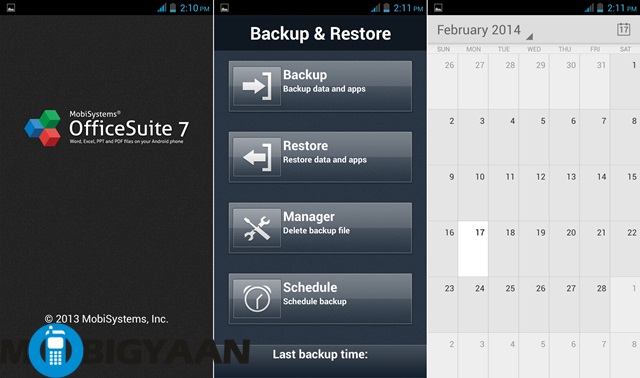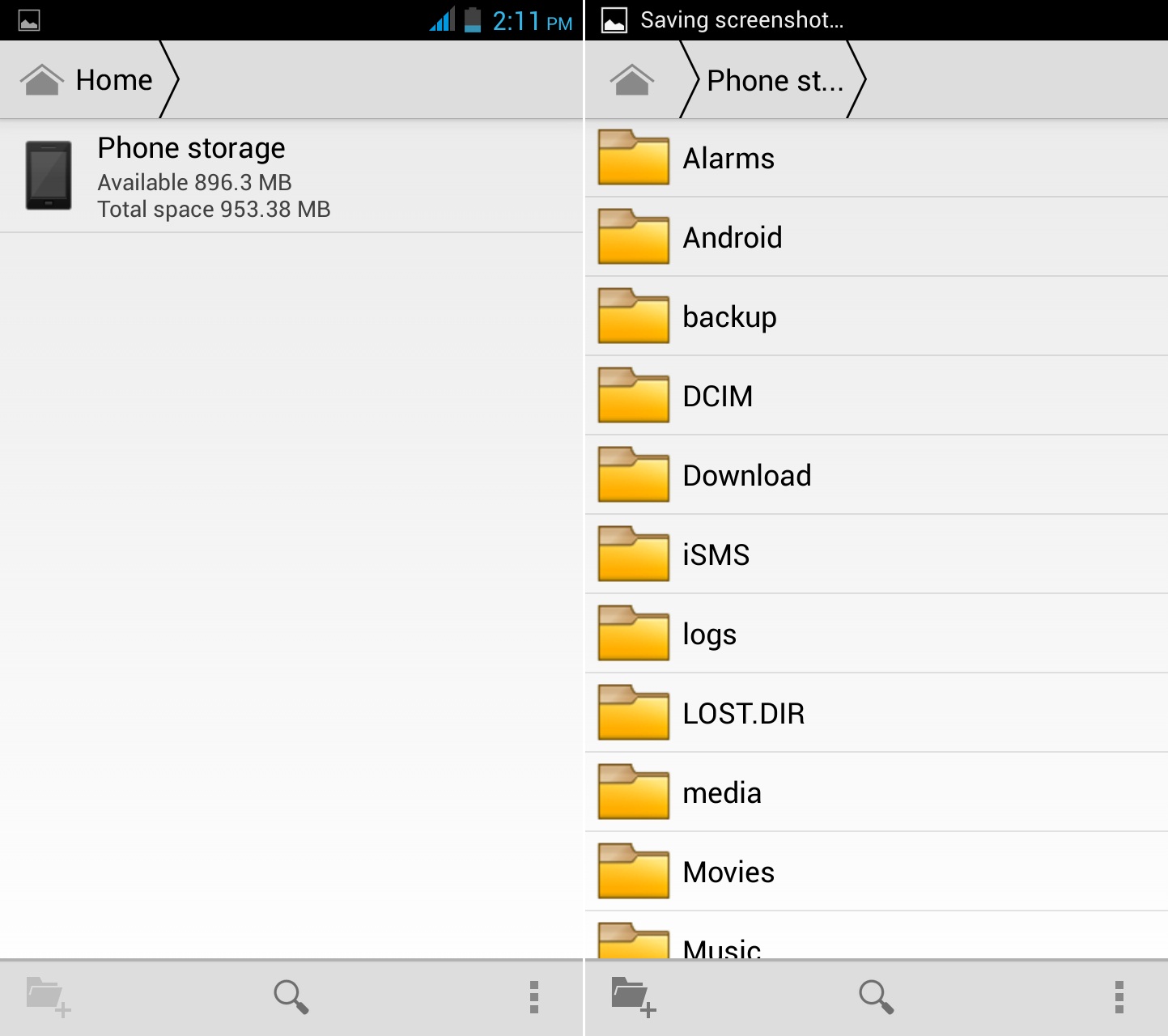 Camera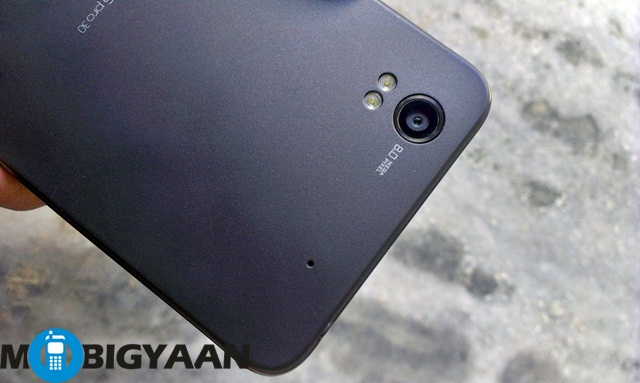 The camera app works well too and while there is no dedicated camera button, it works well still. The only thing that the camera could do better would have been if it had  better colour definition.
Camera app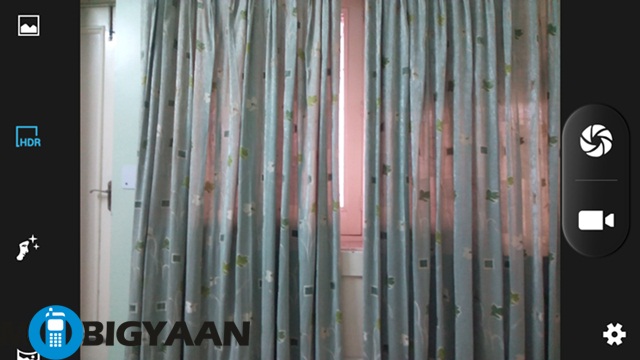 Camera shots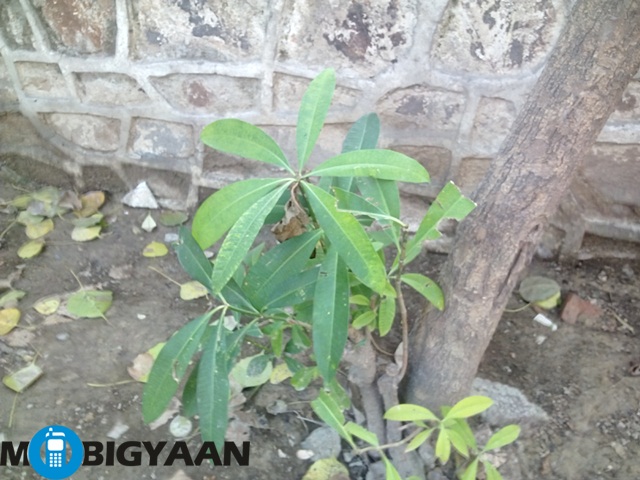 Normal Mode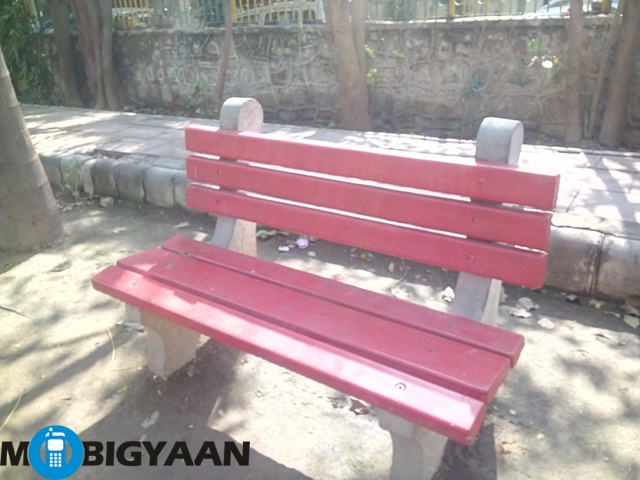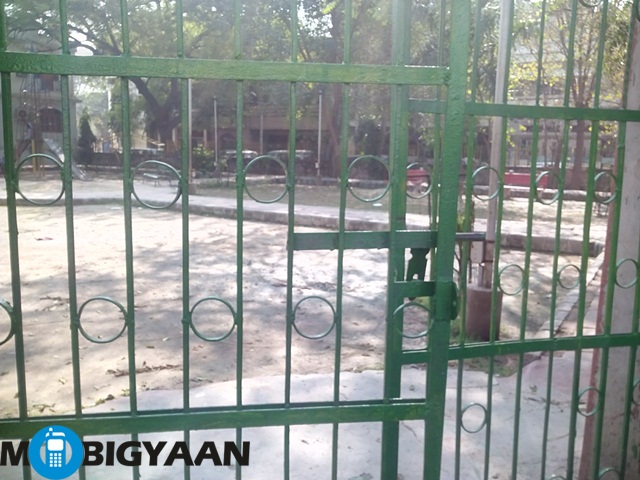 HDR Mode – Outdoor shots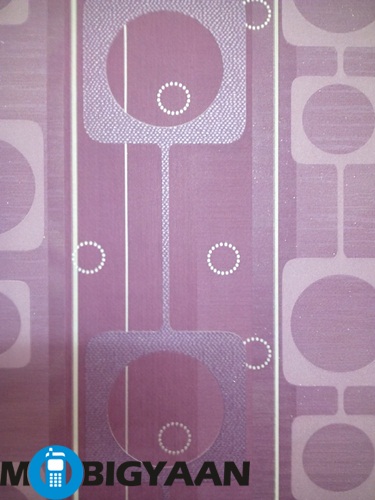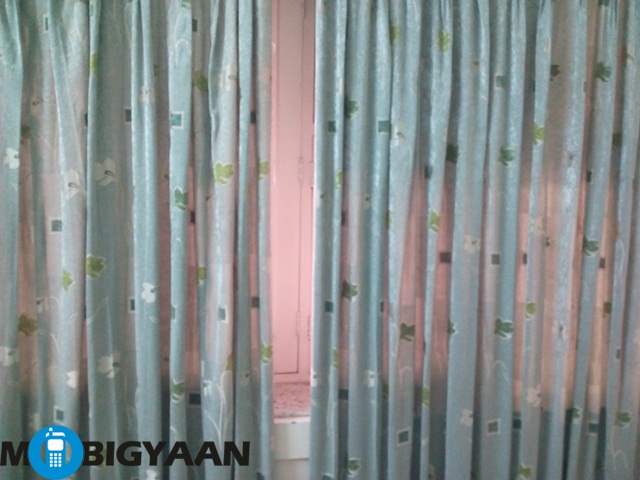 HDR Shots – Indoor
Otherwise, the dual-LED flash 8-megapixel snapper outdoes most phones in the price range. Indoor shots have a clarity like none other and the camera performs well even in low light.
Camera Zoom – full zoom gets a little fuzzy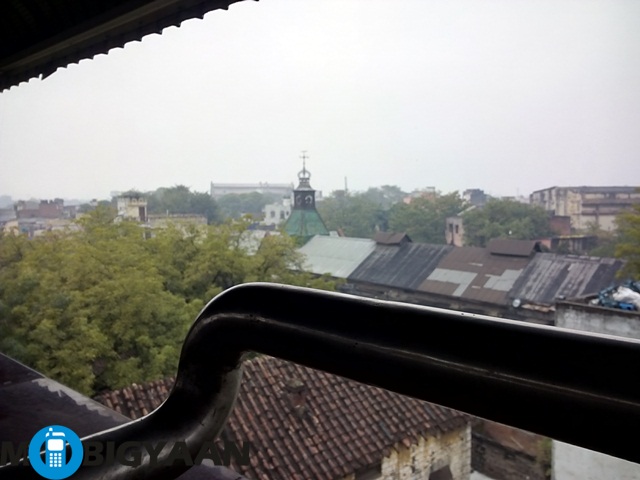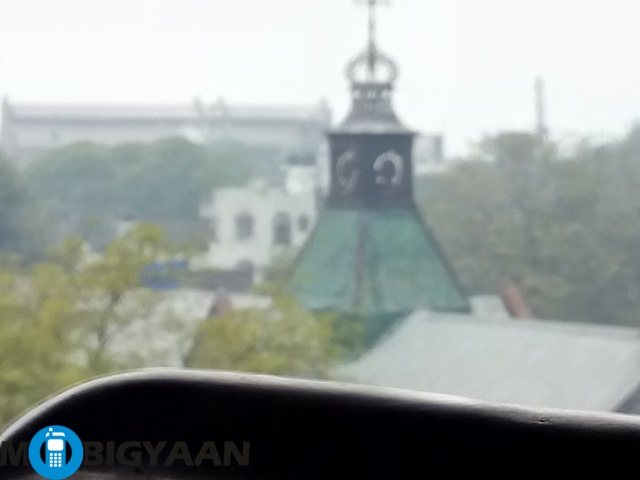 Camera Controls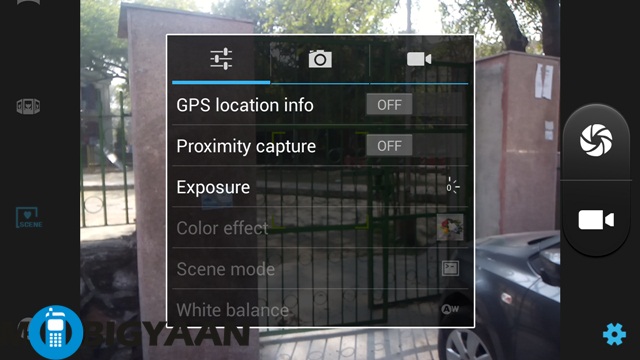 Initial camera samples are impressive, zoom works well, though it loses clarity when zoomed in full. There is most of the general controls available like ISO, white balance etc. To make the full utilization of the camera though, we would recommend using some third party apps for capturing better frames.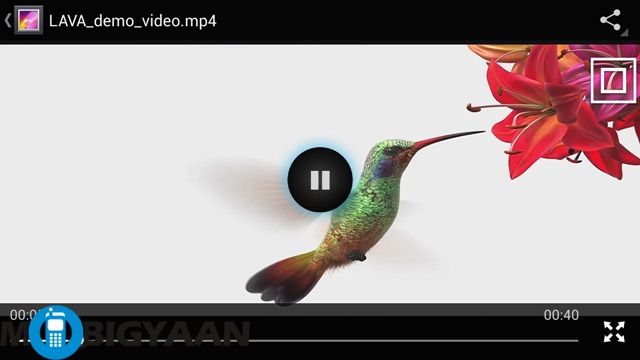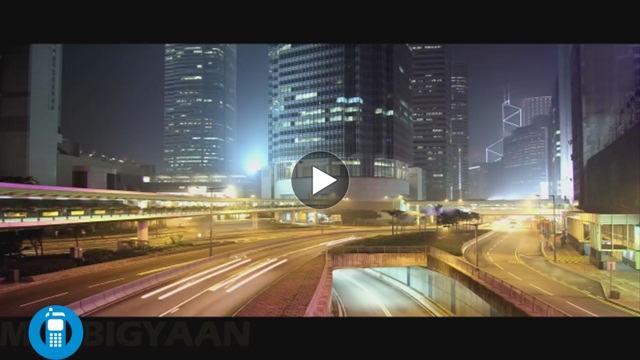 The video playback on the Lava Iris Pro 30 is pretty good, but the video capture could have been a little better.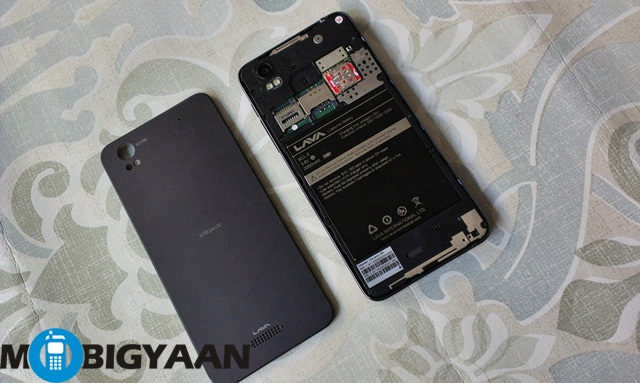 The handset offers some other stuff like Wireless display, which is something that lets you share your screen with other devices over a wireless connection. Another thing worth talking about is the innovation Lava has done with the SIM slots – the phone can use both full size SIMs and MicroSIMs at the same time. It does this pretty well and we had no problems when it came to connectivity, in the little time we had with it.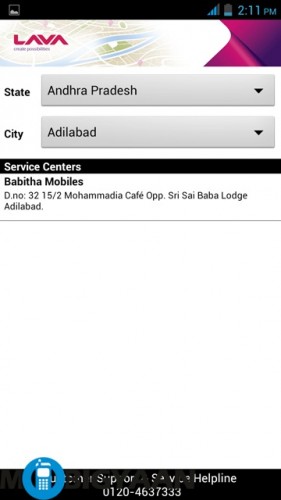 Lava doesn't offer any preloaded apps that would bug the phone and make it slow. It offers a service called Lava Care for the smartphone and you can get to know about this phone better and ask them to help you out with anything and everything. They offer support in multiple languages and were pretty helpful.
Verdict
Like every smartphone, the Lava Iris Pro has its plus points as well as its drawbacks. On the plus side, it is super stylish, has a great, optimized screen and works well with most apps. We hardly found any lags while using this smartphone. Its drawbacks include the lack of internal memory and that it runs an older version of Android. Altogether we would say that it has a few thousands shaved off its price tag, this might end up as a great value-for-money phone in the mid-range smartphone category.
Pros:
Awesome form factor
Great display
Good camera
Cons: