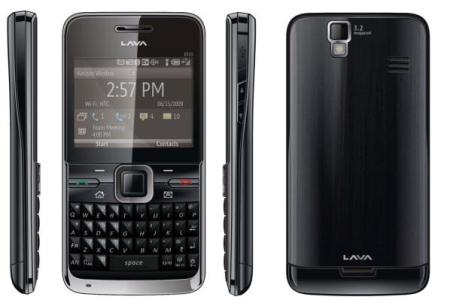 Strengthening its position in the QWERTY segment, LAVA Mobiles, has launched its LAVA B8 device. This new device claims to have all features that a business phone should have – Push mail, Wi-Fi, Touch pad, along with long Battery. According to the company, this device will appeal more to professionals and young entrepreneurs, who always want to remain connected.
According to Sunil Raina, Chief Marketing Officer, LAVA International Ltd. said, "The launch of Lava B8 fulfills the need of a large segment of businessmen and professionals to remain connected at all times through its unique combination of features like Push mail, Wi-Fi & Track Pad. Through our customer insight driven innovations we constantly attempt to bridge the customer need gap in keeping with our core value of empowering people".
Lava B8 can have up to 10 Email accounts (both personal and proffestional) configured on it. Other features of this device include 2.3 inch High resolution screen, 3.2MP digital camera with LED flash, MP3/MP4 Compatibility, 16 GB expandable memory and A2DP Bluetooth. Just like most of the Indian-Chinese device being introduced this one too is a Dual SIM but also has a Auto Call recorder. And it has been attractively priced at Rs. 5299.