Thanks to Mr. Blurrycam, we have a larger Motorola device which is even larger than the RAZR. It somewhat looks an elder brother of the RAZR, or could it be a possible upgrade?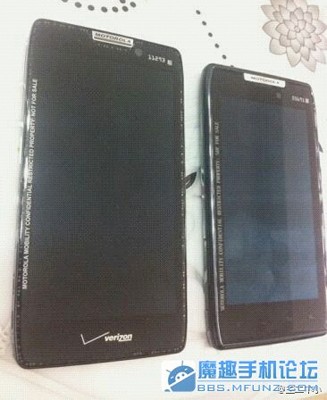 Earlier, the RAZR saw a battery upgrade with the RAZR MAXX boasting a huge 3300mAh battery, so anything is quite possible.

The source claims that the device has a 4.6-inch high-definition display. We don't see any Android buttons, so we are presuming it will run on Android 4.0 Ice Cream Sandwich. There is Verizon badging, so it can be the Droid Fighter after all. But the real question is, will there be an international version?
We'll keep an eye on the device if it makes another appearance.