While we have already seen the HTC One and the One Mini and have heard plenty rumours of the HTC One Max, which could be the company's phablet device, a new image which leaked today has thrown open some new doors.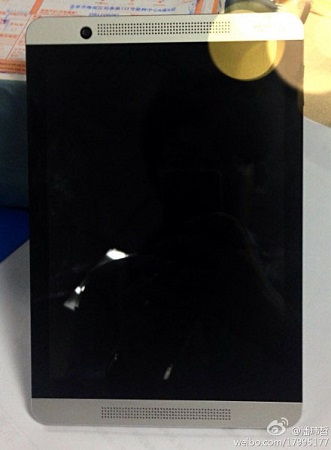 A newly leaked image shows a mysterious device with the HTC One series design language and comes with a display size that may fit in the tablet range – a HTC One tablet. The device could measure anywhere between 8 to 10 inches and looks like a rather stretched version of the HTC One smartphone.
While the alleged tablet device seems to follow the popular HTC One design, it has rather sharper square corners than the HTC One devices. This device however could not be the much rumoured HTC One Max as it measures just 6 inches. But given HTC history in the tablet segment, it could only be the success of the HTC One which seems to inspire the company to set foot in the domain again.