LeEco came into Indian smartphone market with their budget line-ups and flagships, and so far LeEco has been a making a good success selling out their devices, Le Max 2 and Le 2. Both launched recently and we have the Le 2 with us for a review. Le 2 is the successor to the Le 1S which was launched back in January. It is available at a price of ₹11,999 on Flipkart with a promotional offer going on. You can get a LeEco's CDLA earphones for free. Let's jump into the LeEco Le 2 review.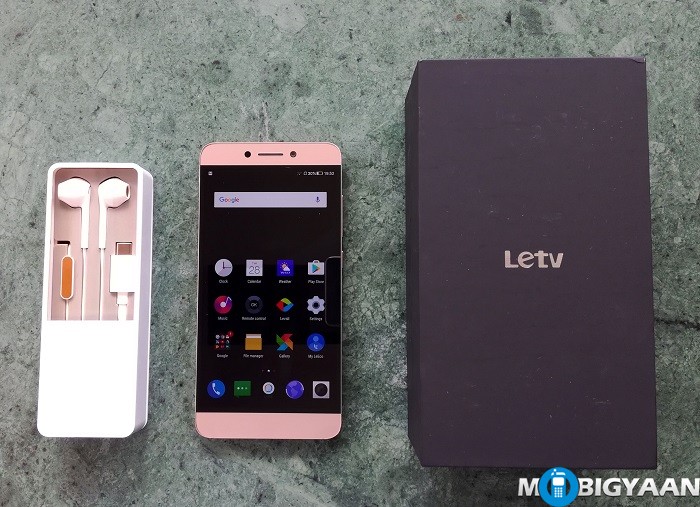 What's in the Box?
LeEco Le 2 with built-in battery
USB Cable (Type-C) – Reversible at both ends
Power Adapter (Output: 5V/9V, 2.7A | 12V, 2.0A)
Type-C to 3.5 mm Connector
Protective Cover
User Manuals
The CDLA earphones are based on USB Type-C and they are bundled with the phone as a part of the company's offer. The accessory retails ₹1,999 separately.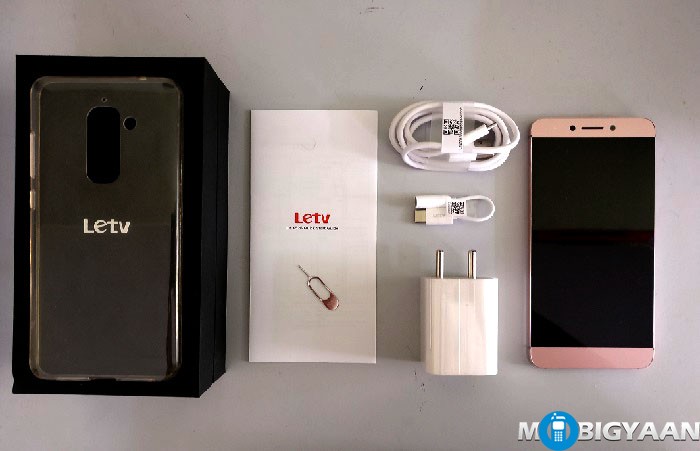 LeEco Le 2 Specifications
Display: 5.5-inch Full HD IPS Display (1920 x 1080 pixels resolution)
Software: EUI 5.8 based on Android 6.0.1 Marshmallow
Fingerprint Scanner: Yes, at the back
CPU: Up to 1.8 GHz octa-core processor, Qualcomm Snapdragon 652 (MSM8976)
GPU: Adreno 510 (550 MHz)
Memory: 3 GB LPDDR3
Storage: 32 GB internal storage, No MicroSD slot
Main Camera: 16 MP, PDAF, f/2.0, dual tone LED flash, up to 4K [email protected]
Front Camera: 8 MP, f/2.2, up to 1080p Video
Connectivity: USB Type-C 1.0, 3.5 mm audio jack, Wi-Fi 802.11 a/b/g/n/ac, Bluetooth 4.1, A-GPS, GLONASS, BDS
Cellular: 4G LTE support, Dual nano-SIM cards (GSM + GSM)
SAR Value: 0.971 W/Kg @1g (Head), 1.420 W/Kg @1g (Body)
Others: CDLA Lossless Audio (24-bit/192kHz), Dolby Atmos
Battery: 3000 mAh Li-Ion (non-removable)
Power Adapter: Output: 5V/9V, 2.7A | 12V, 2.0A
Dimensions: 151.1 mm x 74.2 mm x 7.5 mm
Weight: 153 grams
Colors: Gold, Silver
Price: ₹11,999
Warranty: 1 Year Warranty
Design and Build
LeEco Le 2 is fairly similar to its predecessors. The outer shell resembles completely from the front side while you look at the back, the camera module is re-positioned to the top-center with a small camera hump. The smartphone still carries the same old branding Letv and not the LeEco or LE which we've seen on their Chinese variants.
The smartphone has a metal unibody and a mirror-finish fingerprint scanner at the back. It really looks highly premium device, a sleek touch on the front, those neat chamfered edges, and it actually feels like holding the Le 1S. Nothing much has changed in the design.
The 5.5-inch handset is easy to hold in one hand since it is light in weight (around 153 grams) and as slim as 7.5 mm.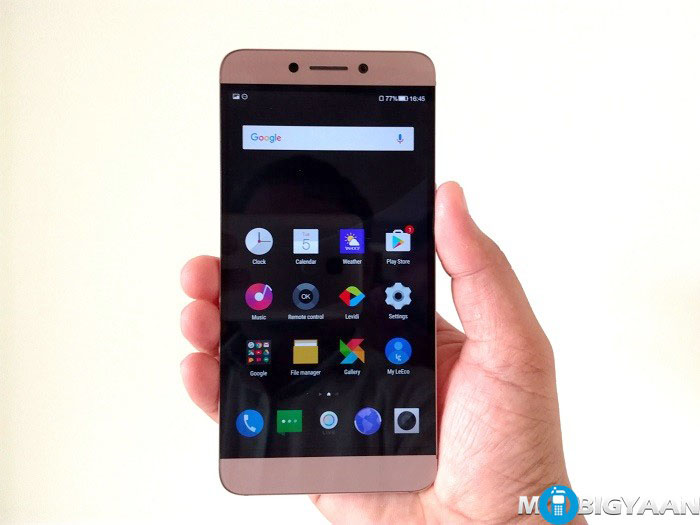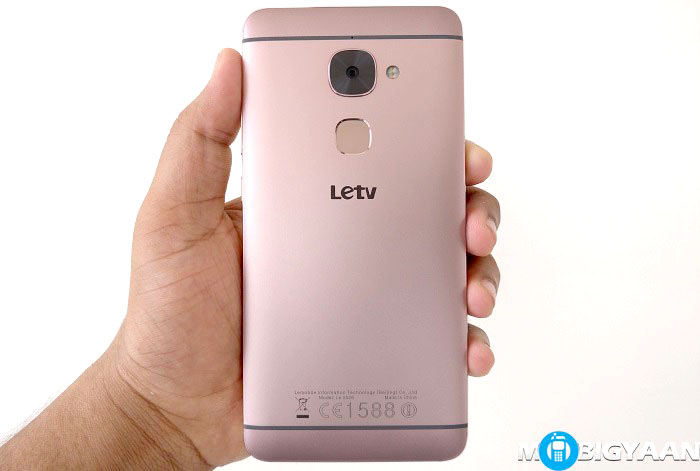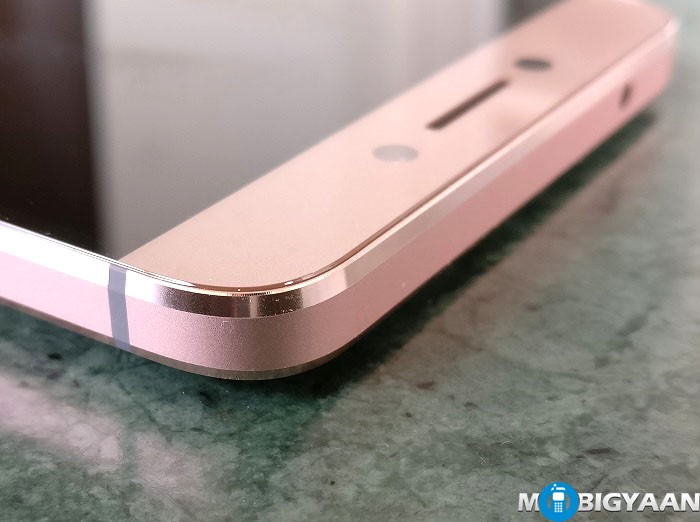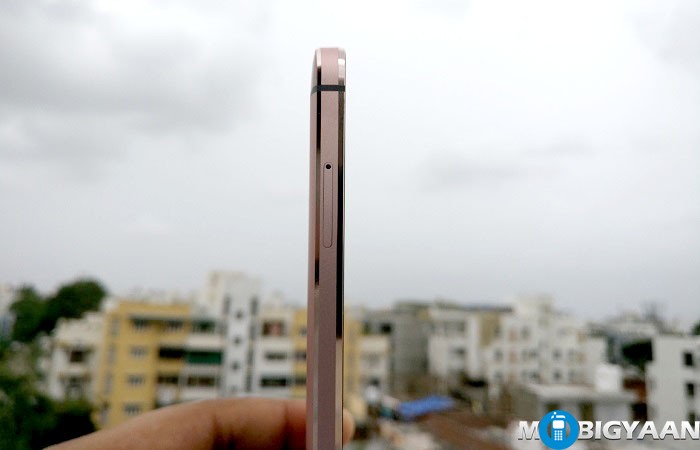 What certainly has changed a big time from the Le 1S is the internal components like the Qualcomm Snapdragon 652 CPU, the cameras, and stuff related to the hardware including the removal of the 3.5 mm port. Also to add up, the software now comes with the newer Android 6.0.1 Marshmallow.
Talking about the cameras, the LeEco Le 2 has a 16 MP f/2.0 rear camera with PDAF. It further supports recording up to 4K [email protected] The camera has a dual tone LED flash. The front camera is 8 MP f/2.2 and it can record up to 1080p videos. You can find a fingerprint scanner below the rear camera. I fancy those backlit touch buttons below.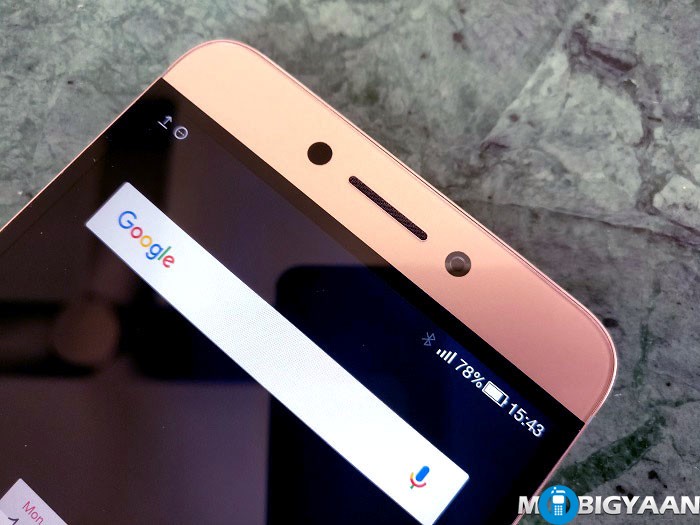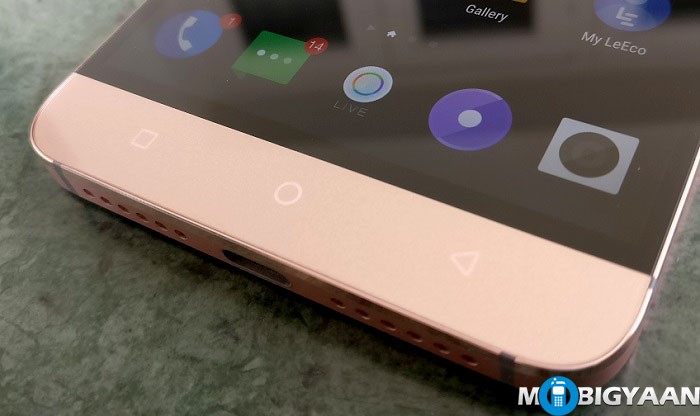 Things are quite the same when you look at the sides, the right side has those pleasing power and volume control buttons while the left side has a dual SIM tray. The handset supports 4G LTE network and VoLTE. You can add two nano SIM cards for dual SIM functionality. People who want to place a MicroSD card, sadly, it doesn't have a MicroSD slot.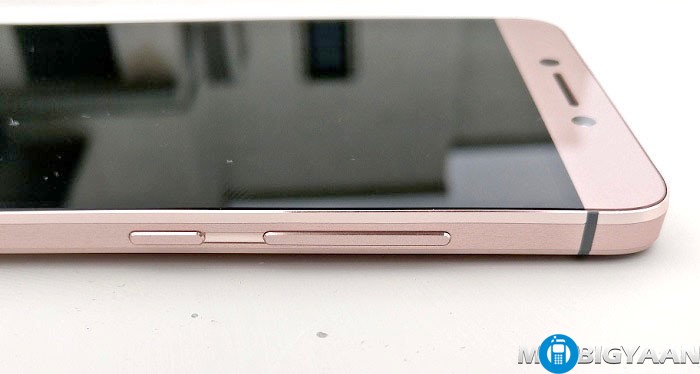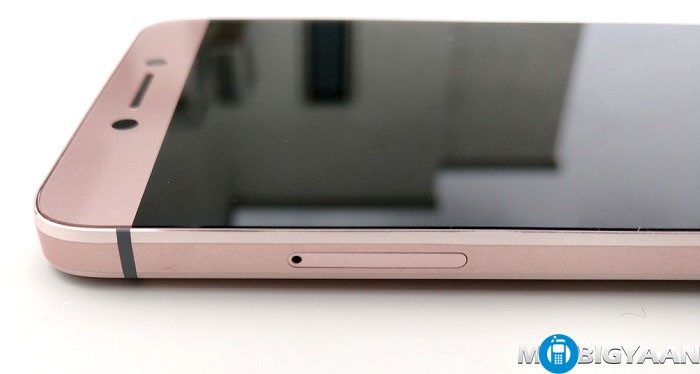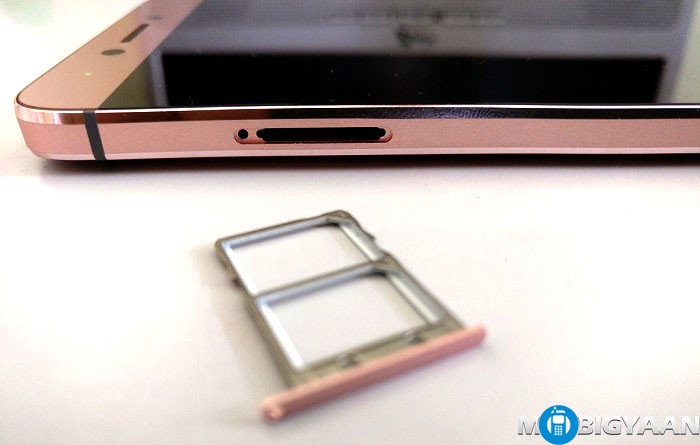 The IR Blaster on the top is not a huge feature to talk about but it comes handy when you are too lazy to pick the remotes. Moving to the bottom, there's a new USB Type-C port which also functions as an audio jack for headphones. The bottom grills consist of a microphone and loudspeakers, left grill holds the microphone while the right one has decent loudspeakers.
LeEco kept USB Type-C and CDLA Lossless Audio (24-bit/192kHz) for future-proofing, however, there's no 3.5 mm headphone or audio jack. It may sound like "you can't listen to the music with your own headsets" but wait… LeEco still provides a USB Type-C to 3.5 mm converter and that should do it.
One of the best audio quality I heard is on the LeEco's CDLA earphones. The loudspeakers play loud enough. The call quality is another big charmer, very clear voice you get. The only problem I find here is if you are listening to the music using wired headphones, you cannot charge the smartphone. The only way to charge the battery is to remove the headphones and plug in the charger, quite a lot pain in the butt when you are in a full mood of hearing the music and the battery is a letdown.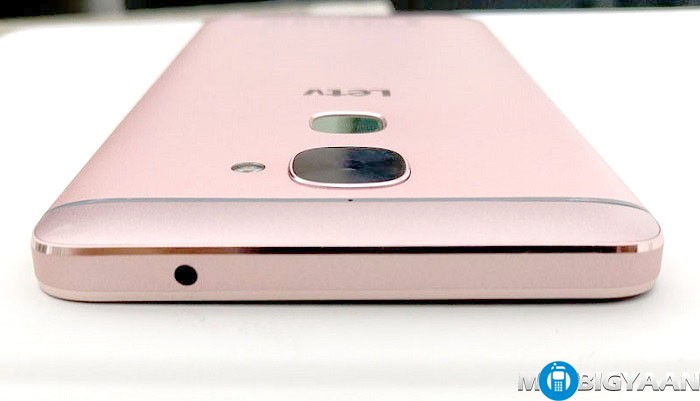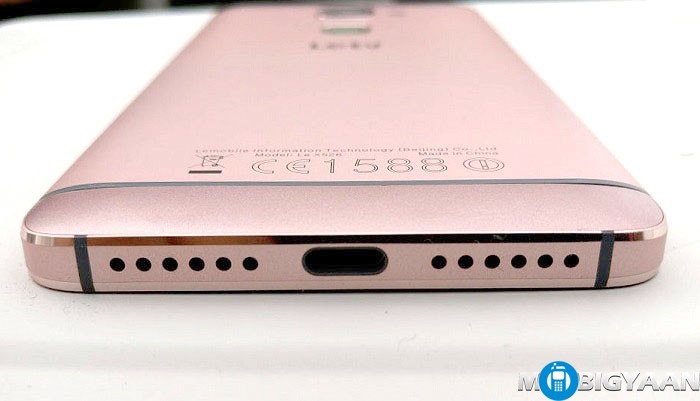 Display
A multimedia phone must have an excellent display in my opinion. LeEco Le 2 has a 5.5-inch full HD IPS display (1920 x 1080 pixels) that appears to be a solid bargain.
The display is no doubt highly crisp and attractive but the colors on the Le 2 aren't much tempting as you see. They look somewhat flat and dull with its low brightness outdoors. Yes, the screen is not too bright and I wonder it's due to the highly reflective glass. Indoors can be as bright for a great multimedia experience.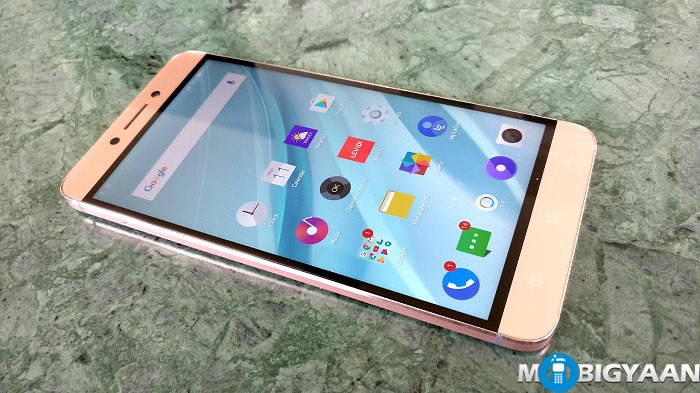 This is how the Display settings look on the Le 2, you can tweak the colors if you want and adjust the brightness accordingly.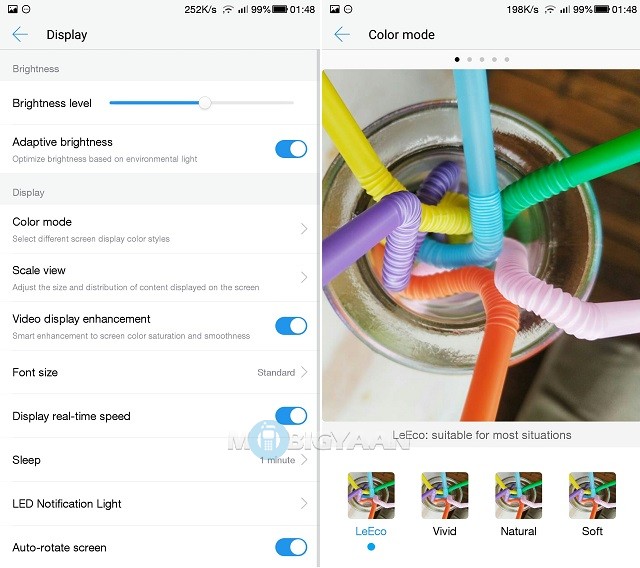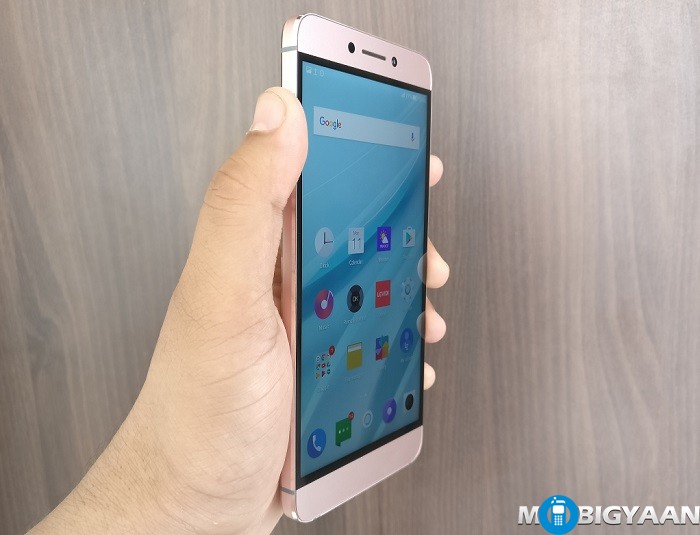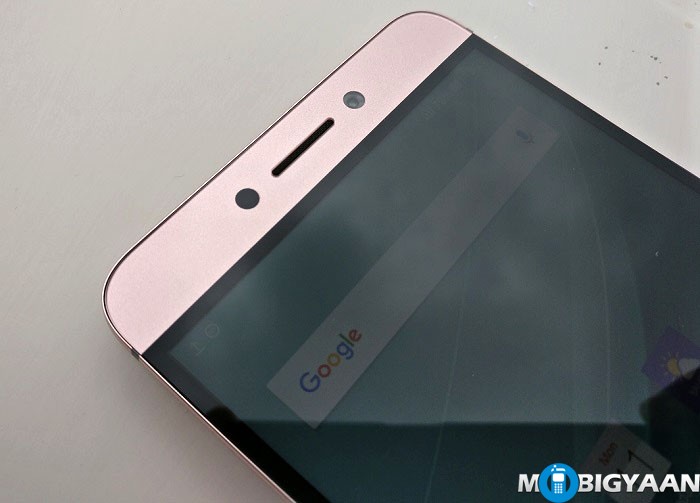 Software and User Interface
On the software side, the Le 2 now comes with a newer operating system. Le 2 runs on EUI 5.8 based on Android 6.0.1 Marshmallow. We got a couple of recent updates that solved numerous issues on the phone.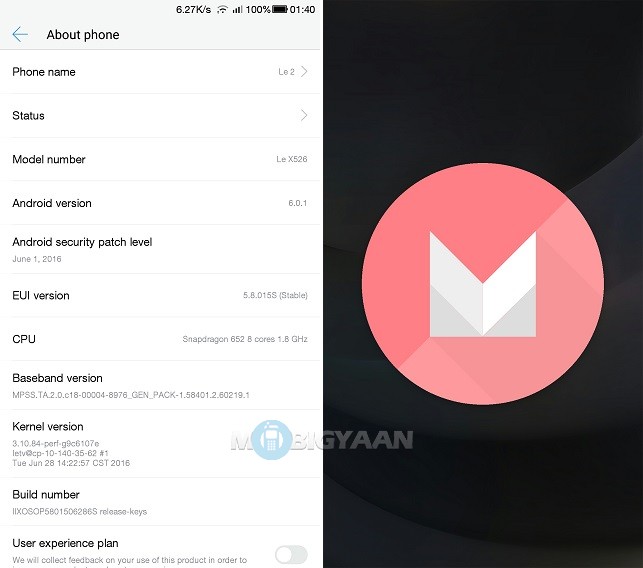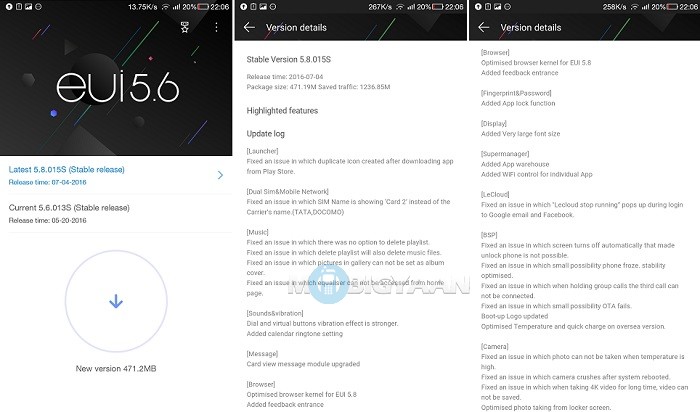 The user interface on the Le 2 doesn't offer an app drawer so all your apps are on the homescreen itself. It offers no bloatware i.e. clean and free from any other third party apps. Then there's the legendary recent button that holds many shortcuts and everything that can be accessed quickly. The interface hasn't changed much and offers the same stuff from other LeEco phones such as Le 1S Eco.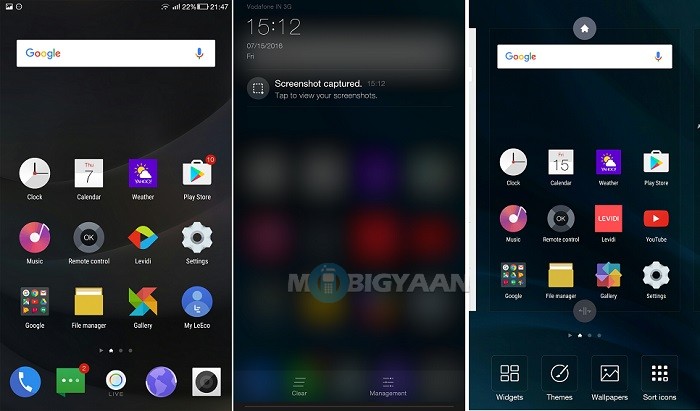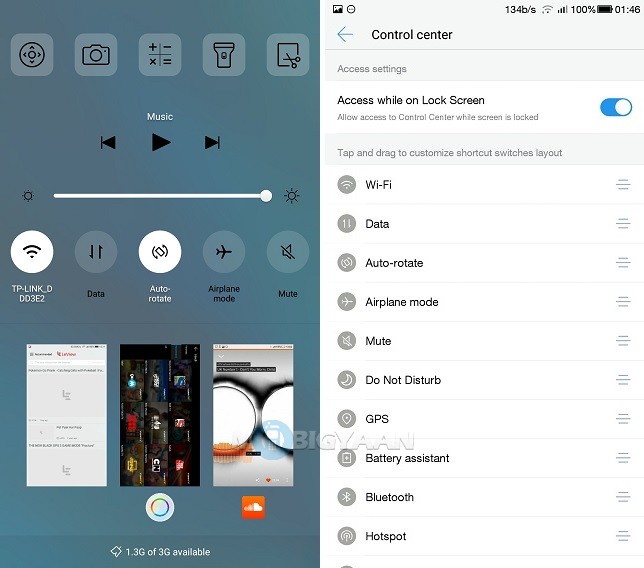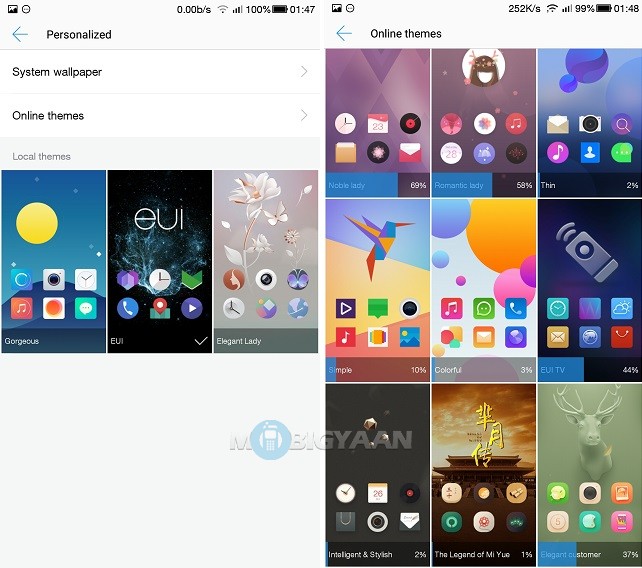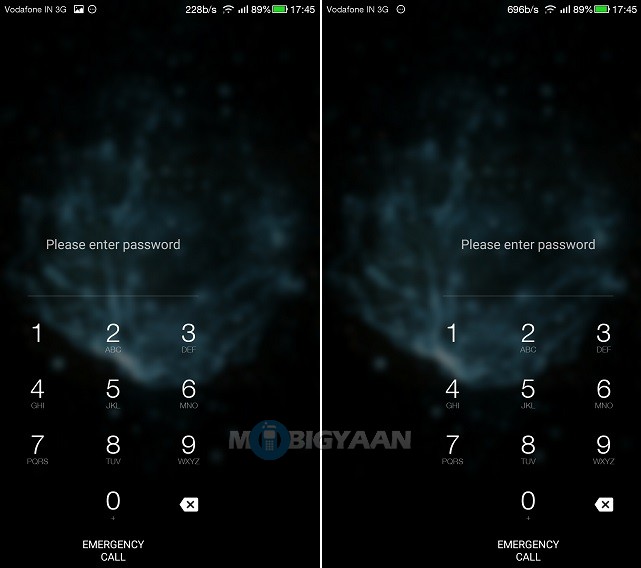 The software is nicely customized to get you all the features and one of them I like is the Connection control where you can give permissions to those apps that use Mobile data or Wi-Fi for internet connectivity. If you just want to save the data, mark those apps that consume the data.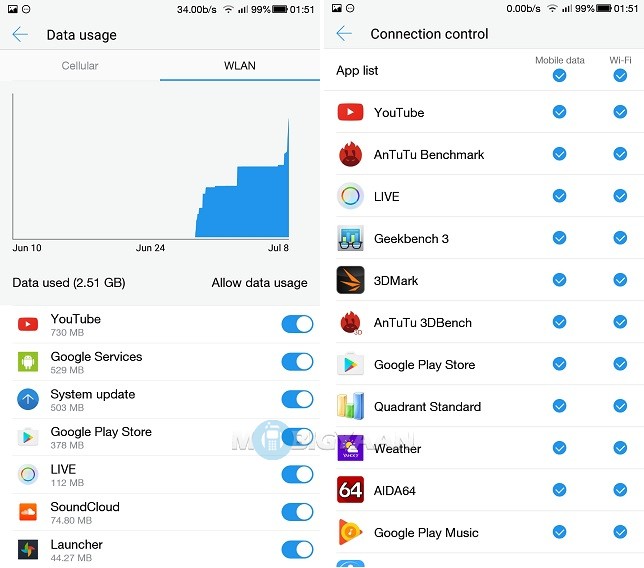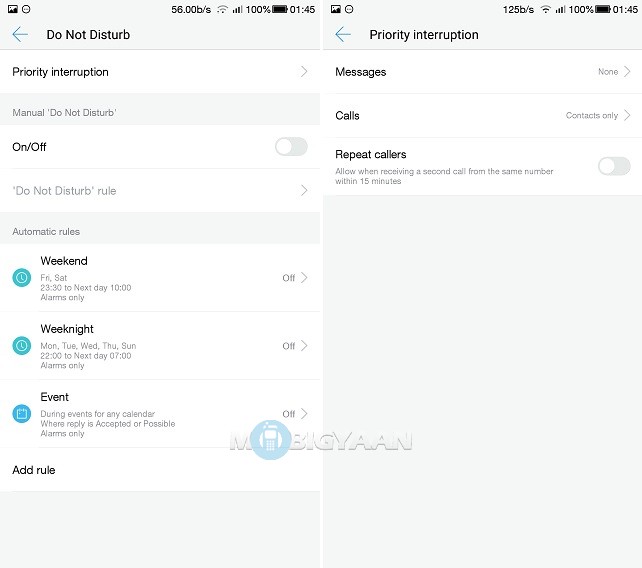 We have already covered other facets of the software in other reviews of LeEco phones.
LeEco Ecosystem
All LeEco phones have been introduced with LeEco's Ecosystem. The Ecosystem contains entertainment content for the LeEco users. These three apps Le Vidi, Le View, and Le Live can be used for accessing the LeEco Ecosystem. Swiping left on the homesceen opens Le View that provides trending videos on the internet all at one place. Le Vidi app is for the TV shows and Movies while Le Live is for the live satellite TV on your LeEco phone.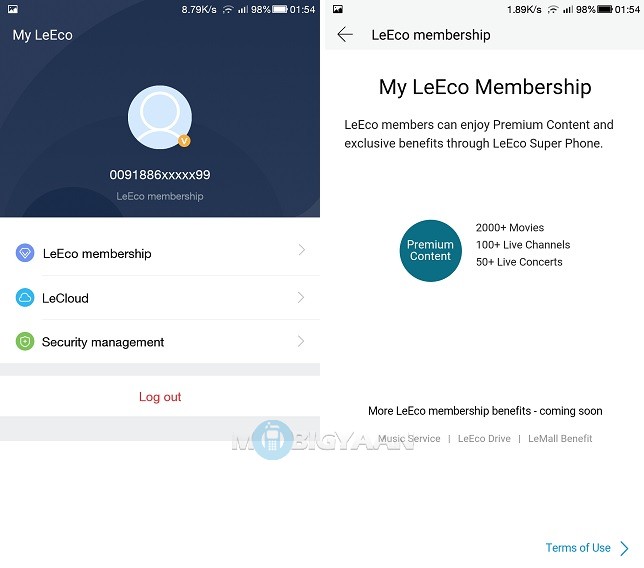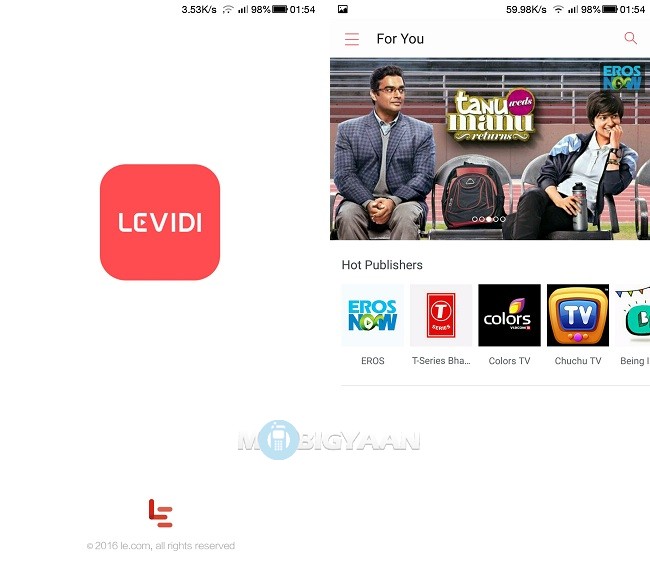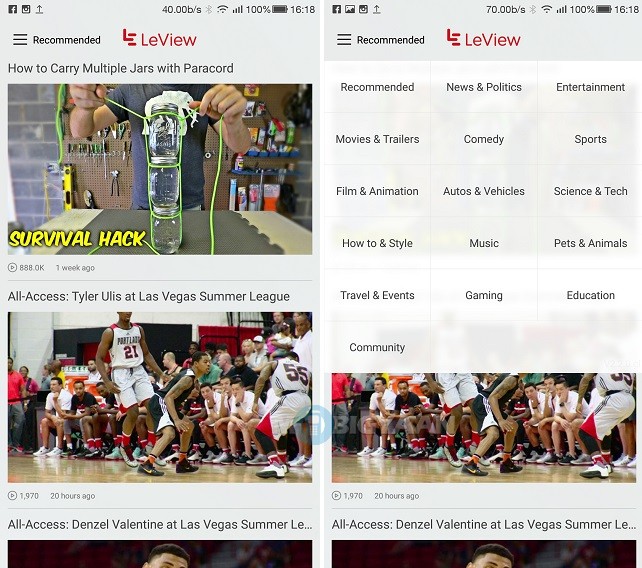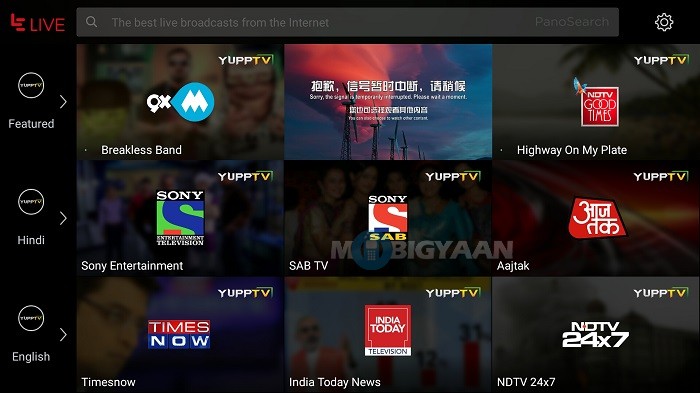 Since the membership costs nothing for the LeEco Le 2 buyers for their 1st year, the membership costs ₹4,990 yearly for the rest of the years. You get one year LeEco's Supertainment Membership Program for free.
As the phone is to be called a multimedia device, LeEco could have added an FM radio. While I am not a fan of FM radio stuff as I listen to the Internet radio all the time but for those who are used to with listening to the FM radio on their mobile phones.
Fingerprint Scanner
The fingerprint scanner on Le 2 is fast if not too fast like the scanner on other smartphones like the Honor 5C. The scanner supports 360 degrees recognition and it requires 12 attempts to add a fingerprint which is good, not great. Others do it in just 6, while some smartphones like OnePlus 3 and Sony Xperia Z5 require 19 attempts.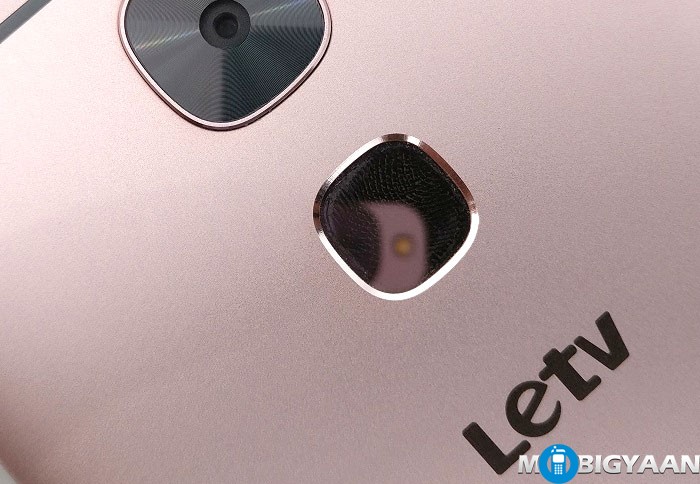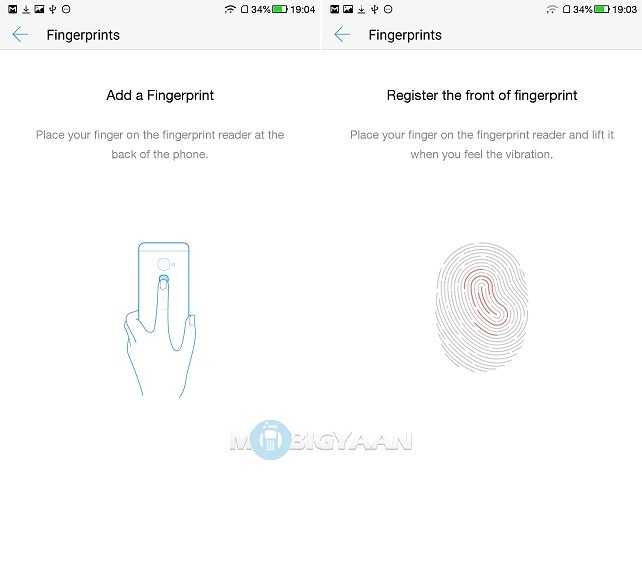 The fingerprint scanner also supports gestures like taking a selfie when you tap on the scanner. The best thing I like about the fingerprint scanner is the App lock. It locks the apps with your fingerprint so you have the option to lock apps like WhatsApp, Gallery, and any other app that you want.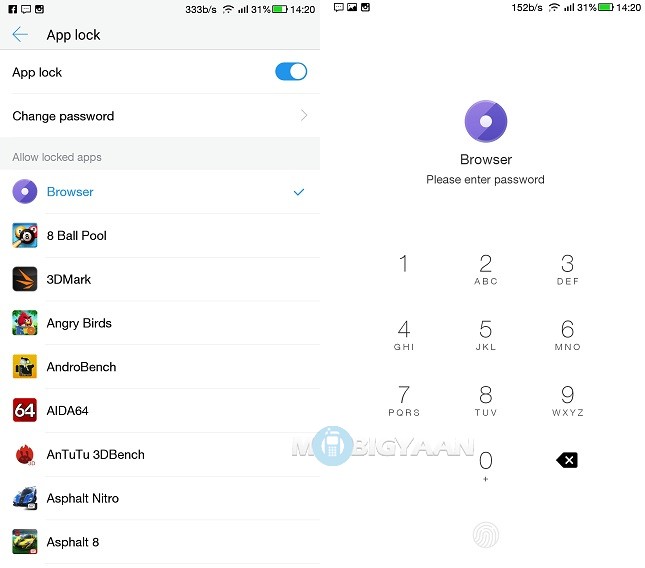 Hardware, Performance, and Gaming
The LeEco Le 2 is powered by Qualcomm Snapdragon 652, 1.8 GHz octa-core CPU in which 4 cores are high-performance (Cortex-A72) clocked at 1.8 GHz and other 4 cores (Cortex-A53) are for power saving and basic tasks clocked at 1.4 GHz. LeEco Le 2 is ahead of many phones in this price range in terms of CPU performance. It also has 3 GB RAM and an Adreno 510 GPU for your gaming needs.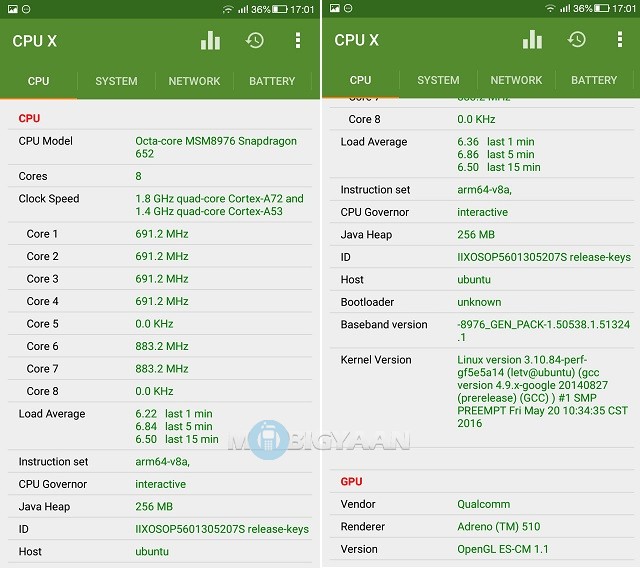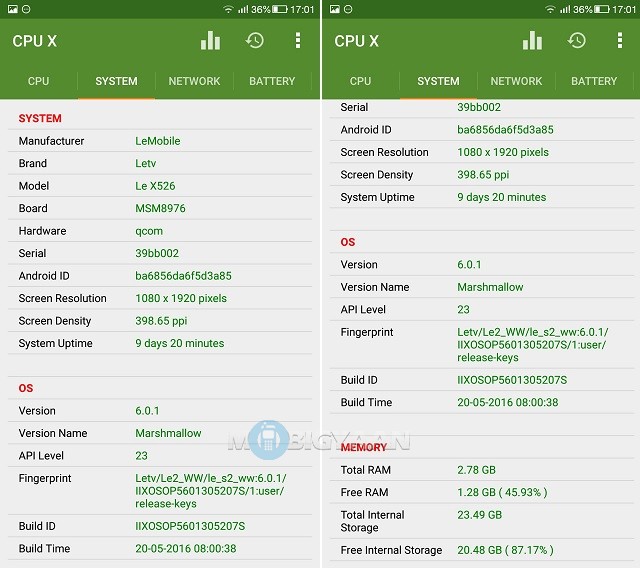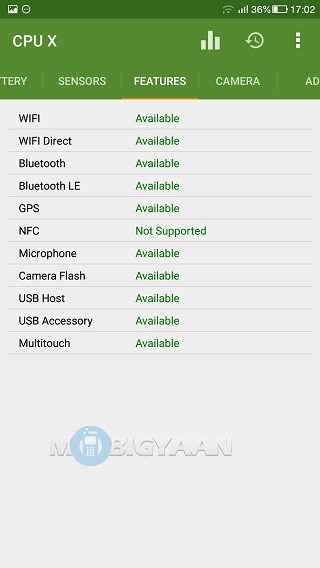 The AnTuTu scored 81702 points in our tests which surpassed the Xiaomi's Redmi Note 3. The score on the Geekbench 3 scored 1489 points on a single-core benchmark and 4814 on a multi-core benchmark.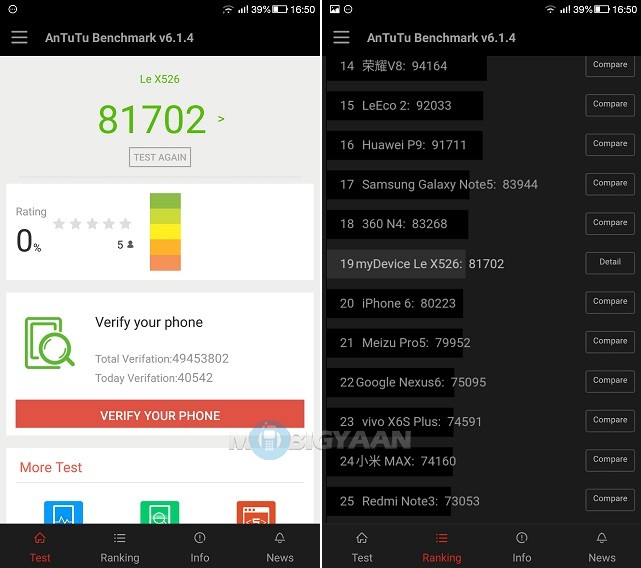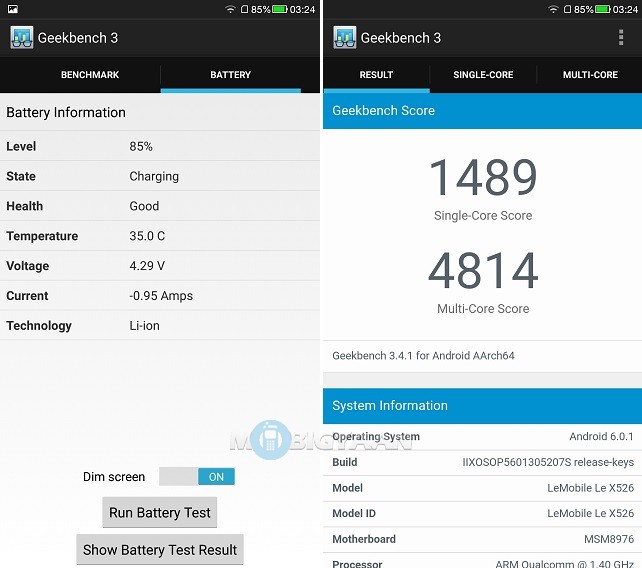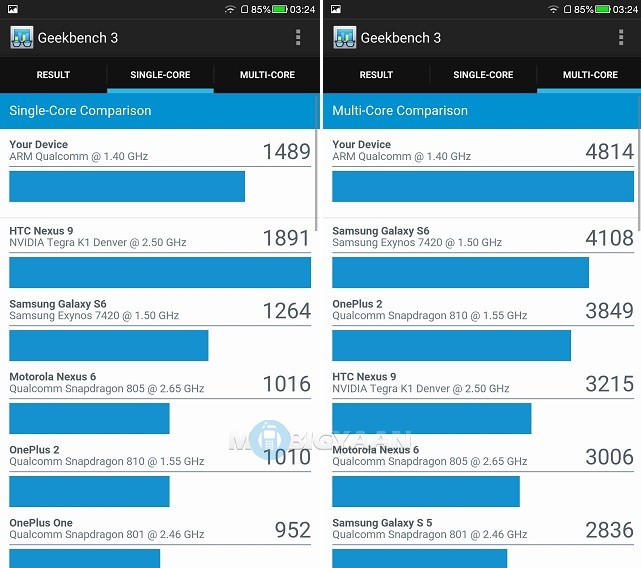 The RAM usage on the Le 2 is decent. The system uses one-third of the total RAM and you get around 1.5 GB free RAM depending upon the apps you install.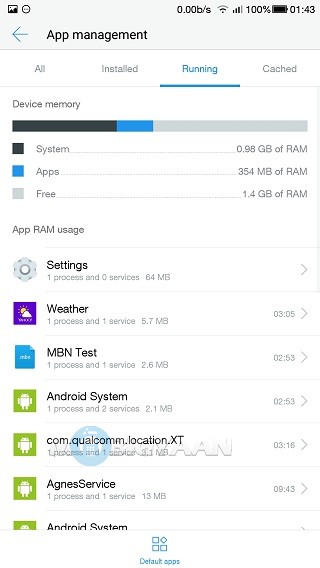 Gamers going to love it when they game on Le 2. The gaming performance on the Le 2 is above mainstream level and you can run many demanding games on high settings. We played Asphalt 8 – Airborne on High settings and it was way smooth and lag-free gameplay. Other games we ran were like Traffic Rider, Shadow Fight 2, Angry Birds Rio, Asphalt Nitro, and 8 Ball Pool. This is the best budget gaming device if you are a gamer. While it doesn't heat too much when you game but at some point, it reached up to 41 degrees while gaming.
Games Tested on LeEco Le 2:
Asphalt 8 – Airborne
Traffic Rider
Shadow Fight 2
Angry Birds Rio
Asphalt Nitro
8 Ball Pool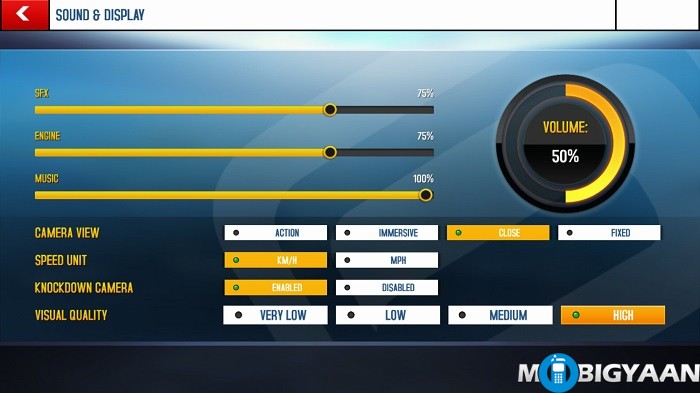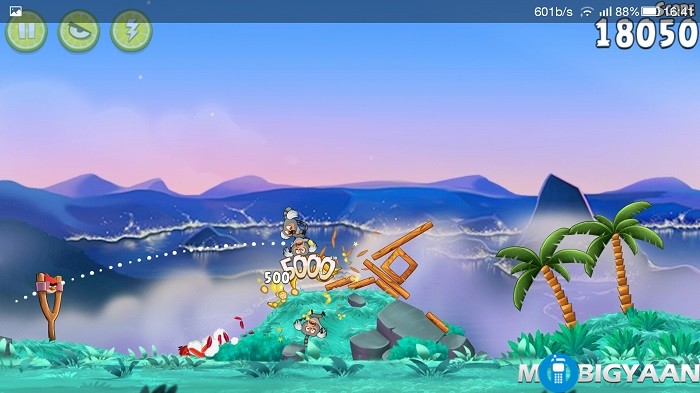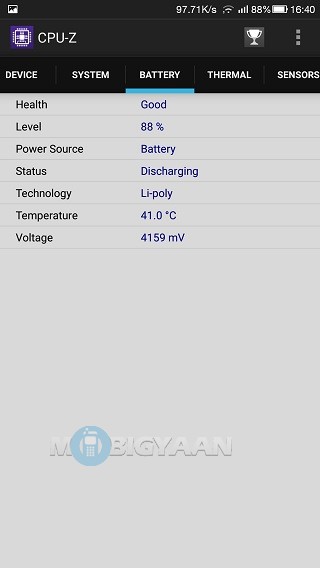 Storage and Connectivity
LeEco one again brought us 32 gigs of onboard storage but cannot be expanded and you are left with a limited 32 GB of maximum storage. There is no Micro SD slot on the phone. However, out of 32 GB of internal storage, you get 29.12 GB which I think is great since many other smartphones having 32 GB storage give less than 25 GB free space.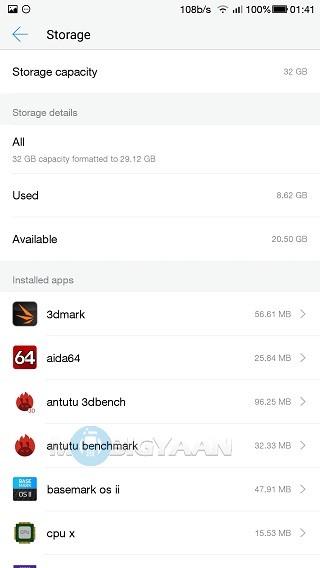 On performing the storage benchmark using AndroBench, we got 260.18 MB/s sequential read, 132.55 MB/s sequential write speed, 62.21 MB/s random read speed and 10.0 MB/s random write speed.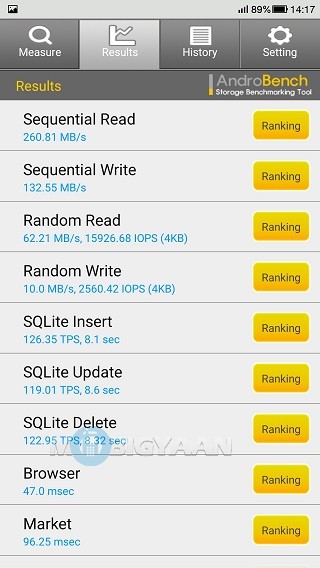 Cameras
The LeEco Le 2 is equipped with a 16 MP autofocus rear camera (f/2.0) with dual tone LED flash. The camera can record up to 4K [email protected] The 8 MP front camera (f/2.2) can record up to 1080p videos. The camera package sounds interesting on the paper. Let's see how they perform and what it has to offer.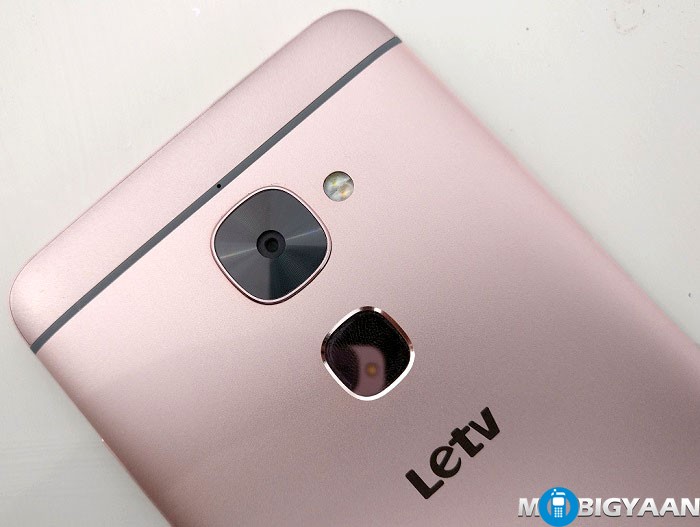 LeEco Le 2 Camera Specifications
Camera: 16 MP, PDAF, f/2.0, dual tone LED flash
Optical Image Stabilization (OIS): No
Features: Geo-tagging, Tap to Focus, HDR, Night, Beauty, Panorama, Slow-mo, Continuous Shot
Video: Up to 4K video recording, Slow Motion [email protected] FPS
Front Camera: 8 MP, f/2.2, No Flash
Video: up to 1080p video recording
The camera interface is easy to use. It offers not many options but you still have those important features like Geo-tagging, Tap to Focus, HDR, Night, Beauty, Panorama, Slow-mo, Continuous Shot. You also get the color filters on the camera app.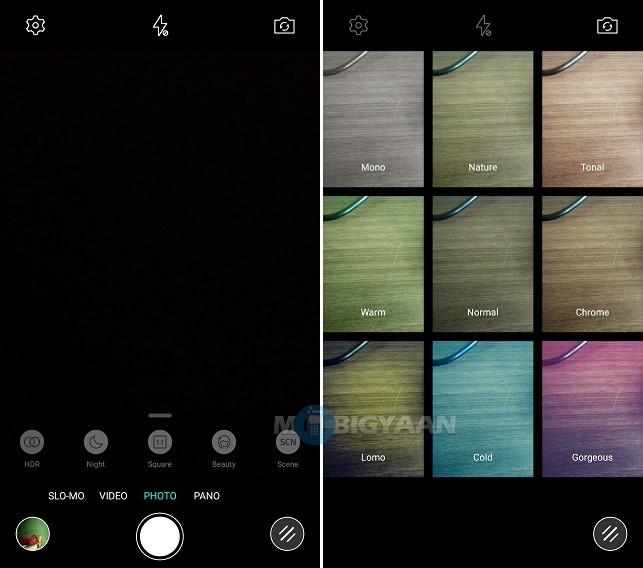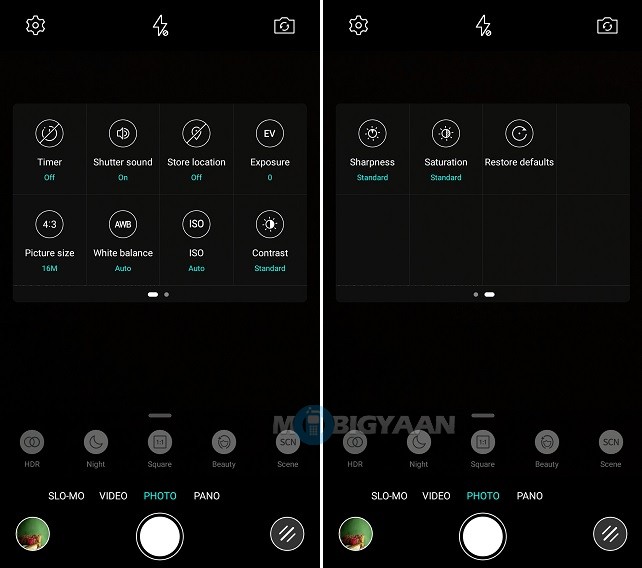 Here are some of the camera samples captured from LeEco Le 2.
Again, megapixels don't matter, the final output is what you have to see. We saw the camera quality seems average. The Le 2 camera won't going to surprise you. The daylight shots are convincing while the HDR mode gives it a bright and smooth effect. The low light performance is not that good, the image appears darker with less details. The performance of the camera isn't like others out there in the competition like the Honor 5C which performs really well in the camera section. The camera app doesn't even offer features like the Zenfone Max camera, but can be a decent if you just want to take the shot without bothering about the other camera stuff. The font camera is decent for capturing selfies while it isn't the best selfie camera we know.
The camera is one of the areas where Le 2 is a bit weak, but overall with this price, it's a bargain. The camera do support 4K vides where many do not offer. Also prominent is its slow motion HD videos that captures 120 frames per seocond. I highly doubt that the camera can outperform the Xiaomi's Redmi Note 3.
Battery Runtime
LeEco Le 2 packs a decent amount of battery (3000 mAh). The battery is, however, not removable.
Le 2 can last a day and a few more hours on moderate usage while cannot last on the second day when you perform heavy tasks. Though the battery life is sufficient, but it is not the best we have seen so far. You can see those graphs I have shared below to know more.
Since you know that the battery can be consumed if there is a powerful CPU like Snapdragon 652, you can say the battery life here is decent for this set of hardware configuration.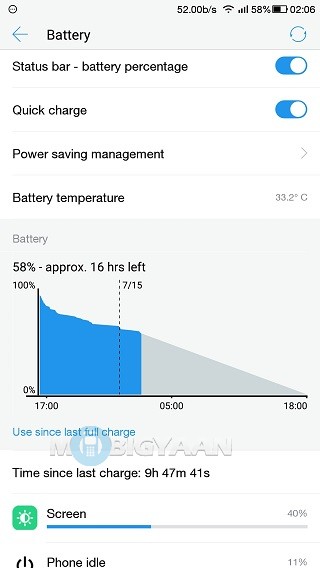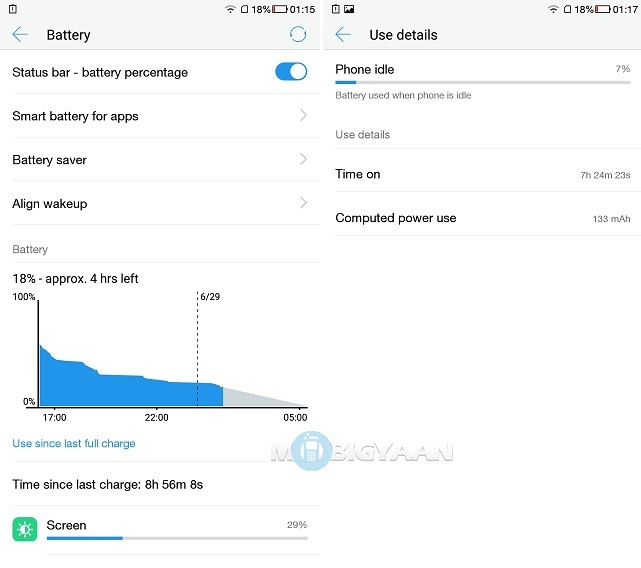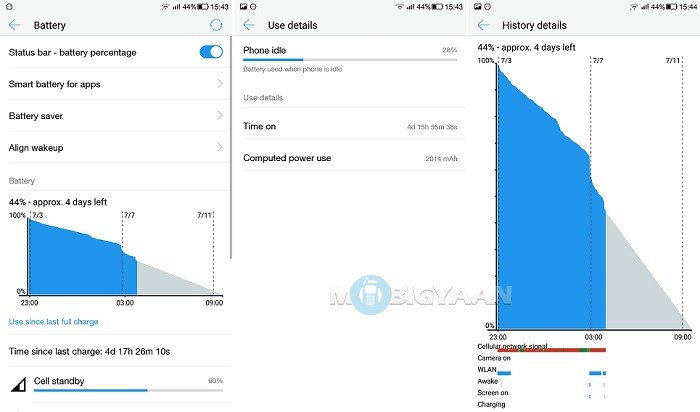 LeEco provides battery management tool for tweaking the battery life. You can get a better battery backup if you use this tool. Using the Ultra-long standby option gives you enough battery backup but the syncing services and Wi-Fi, GPS and other wireless things will be turned off when in standby mode.
To see how much the apps and games consume the battery, we have performed a few test on the battery based on the real-life usage. See them below.
[table id=38 responsive=flip /]
Charging the Battery
Charging the battery takes about 2 hours and not more than that unless you use the device while charging. We charged the battery under switched on mode i.e. on standby. LeEco could have offered us a Quick Charge 3.0 technology for charging the battery but Le 2 has the old Quick Charge 2.0 which isn't the fastest way to charge the phone. To charge the battery quickly, you have to enable the quick charging option in the battery.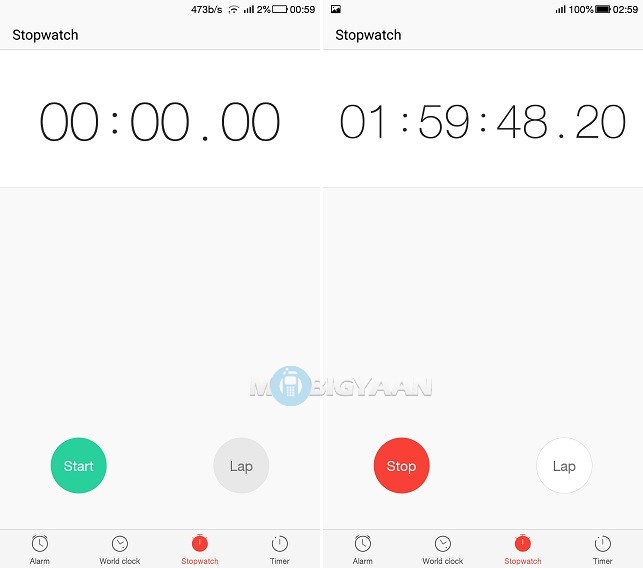 Verdict – Should You Buy It?
LeEco really stormed the smartphone market with its budget devices. Le 2 priced at ₹11,999 is yet another performance and multimedia device for people who are looking for a premium smartphone with many features without costing a bomb. LeEco Ecosystem should be a perfect entertainment package for the people and we highly recommend this smartphone.
Competitors: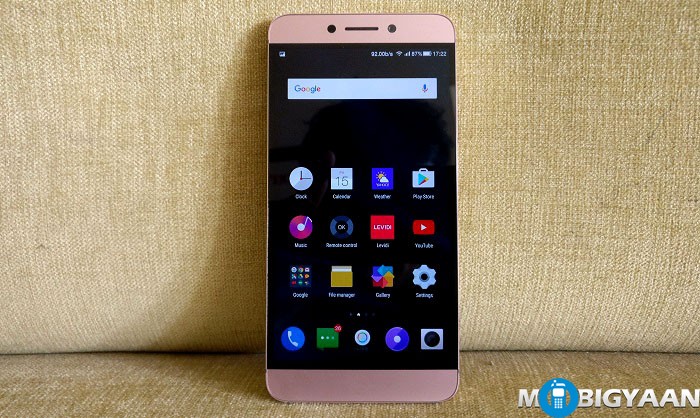 Strength
Premium Metallic Design
Fast CPU Performance
CDLA Technology
LeEco's Ecosystem
Fingerprint Scanner
VoLTE Support
IR Blaster
Value For Money
Weakness
Cannot be charged when listening to Music
No MicroSD Support