Lenovo has unveiled three new tablets targeted at the budget and mid-range consumer. The Lenovo A7-50, A8 and A10 tablets have all the same specs except they come in different screen sizes. The specs include a MediaTek quad-core CPU and 1 GB RAM.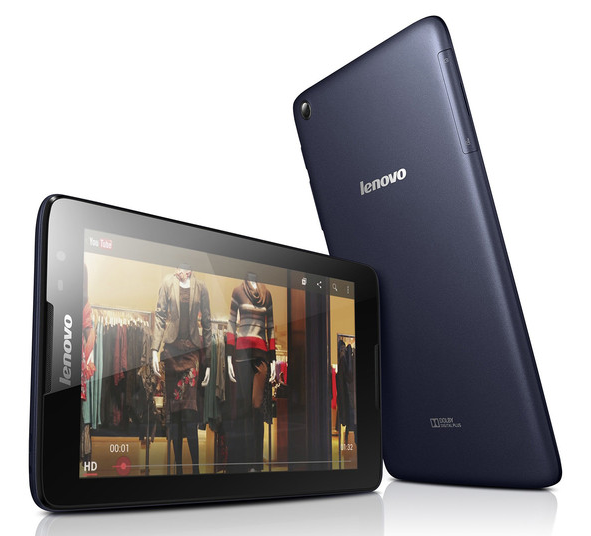 Lets start with the Lenovo A7-50, it comes with a 7-inch 720p display, a 1.3-GHz quad-core CPU, 1 GB RAM, 16 GB internal storage, MicroSD support, 5-megapixel rear cam, 2-megapixel front cam and a 3450 mAh battery. It comes in both Wi-Fi and 3G versions. While the Lenovo A7-50 comes with Android 4.2 out of the box, it can be upgraded to Android KitKat later. It is pretty light at 320g. It will be available at $129 for the Wi-Fi only version starting May this year.
The Lenovo A8 tablet comes with an 8-inch 720p display, a 4200 mAh battery and costs $179 for the Wi-Fi only device.
The Lenovo A10 bumps up the specs to a 10-inch display and a 6340 mAh battery.  It costs $249.
Lenovo is offering a pretty sweet deal with lighweight tfabs having good specs and an Android KitKat update on offer.
We expect these tablets to launch in India soon.
Lenovo A7-50, A8 and A10 tablets specs
7-inch / 8-inch / 10-inch 720p display
1.3-GHz quad-core CPU
1 GB RAM
16 GB internal storage
32 GB MicroSD support
5-megapixel rear cam; 2-megapixel front cam
3450 mAh/ 4200 mAh/ 6340 mAh battery