Lenovo to use PMOLED display technology in their transparent phone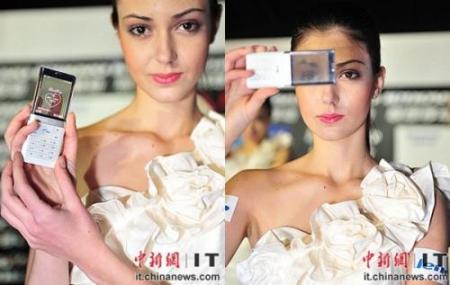 The transparent LCD has finally arrived. Dialog Semiconductor [a German-based manufacturer of semiconductor based system solutions] have announced that the company's first SmartXtend PMOLED driver IC, the DA8620 will be used by Lenovo in their newly launched transparent phone, the S800. This will be the first commercial phone to have a transparent colour display having SmartXtend driver technology which will enable the display of mobile devices to utilise PMOLED [with a QVGA resolution], rather than LCD or AMOLED displays.

The phone will be far different from Sony Ericsson's Xperia Pureness and Samsung's Ice Touch as the former has a monochrome translucent display while the later has a transparent AMOLED screen.
PMOLED is a better display technology and provides superior advantages in terms of picture and colour quality, viewing angle and video performance over LCD displays used today. PMOLED displays are also offered with a transmittance effect greater than 50 %, and so it is ideal for see-through or transparent displays applications.

Source