LG announces the Optimus Hub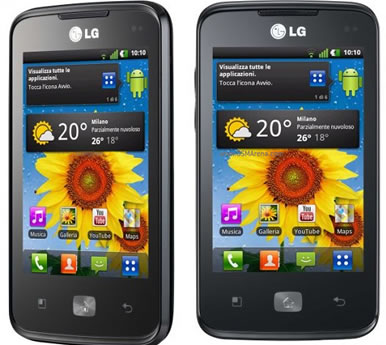 LG has announced the LG Optimus Hub, which seems to be the successor of the popular Optimus One. Running on Google's Android 2.3.4 Gingerbread operating system, it comes with a 3.5 inch HVGA LCD, 800 MHz CPU and 512 MB RAM. The Optimus Hub will also include a 5 megapixel camera, GPS, Wi-Fi, Bluetooth 3.0 and 3G with 3.6Mbps HSDPA.
The only cause of concern should be ARMv6 core processor, which means that the hadnset will not be able to run apps that require ARMv7 as a minimum. For example, Adobe Flash Player and Firefox for Android require ARMv7 to run.
It is expected to be launched in October and priced around €199. So do you think it'll be able to match the popularity of Optimus One?