While everyone is obsessing with the superfast Snapdragon 800 processor, LG seems to be working on device powered by this processor which will be even faster than the Galaxy S4.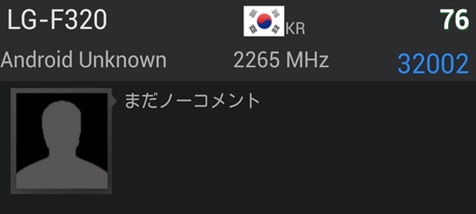 An unknown LG smartphone, which is reportedly powered by the Qualcomm Snapdragon 800 processor, was spotted on the AnTuTu benchmark site. The LG F320 is clocked at 2.3 GHz. Interestingly, the device scored 32002 which is way higher than the Samsung Galaxy S4 with the Snapdragon 800 score of 31491.
While it's still unknown which this powerful device is, a mild guess hints towards the next Optimus G which is supposed to be releasing towards the end of this year. It also could be the rumoured Nexus 5 which was supposed to be built by LG. Whichever it is, this is definitely going to be a device which could compete with the high end Galaxy S4 in terms of speed.