Besides the Samsung Note 3 and the Gear smartwatch, one eagerly awaited device from the IFA'13 is the LG G Pad 8.3 tablet. Well, the tablet will be launched in South Korea on October 14 and its specs are up for everyone to see.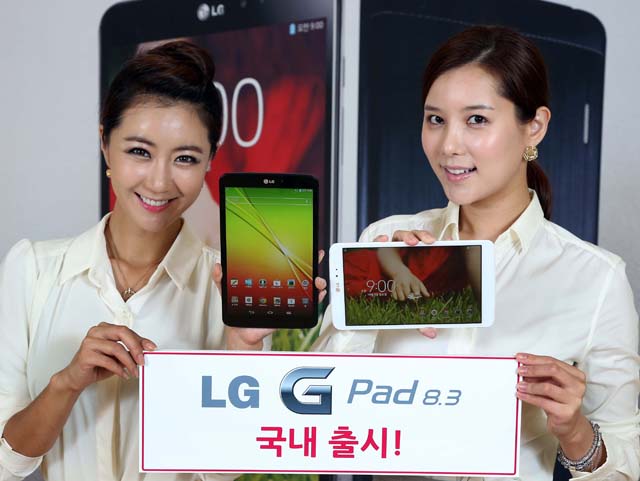 By all estimations the LG G Pad  8.3 will be a premium tab. It's pricing will start at $510, which pitches it at a higher price range than the iPad Mini. It will be kind of a medium sized tablet between the 10.1-inchers and 7-inchers in the market at 8.3-inches. It will boast of a high-res 1920 x 2000p display coming in at 273 ppi. Along with with that, there would be Android 4.2.2 on board, a 1.7-GHz quad-core Snapdragon 600 processor, 2GB RAM and up to 64 GB MicroSD support.
The only thing is that some details are still sketchy, as LG has not revealed what kind of camera this tablet will possess or if it would actually boast of a power button at the back like the G2 handset.