LG G Pro Lite Dual SIM smartphone launched in India for Rs. 22,900
LG has just debuted the lite version of its flagship G Pro smart phone – the LG G Pro Lite Dual SIM in India. The dual SIM phablet comes  with features such as a 5.5-inch qHD IPS touchscreen, a 3140 mAh battery, an 8-megapixel camera and a dedicated hot communication key.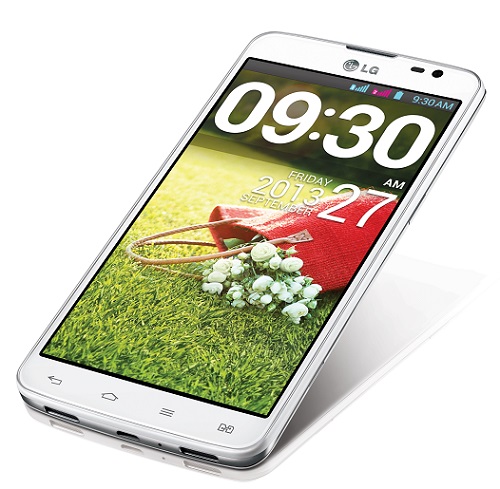 "The LG G Pro Lite is a feature and experience rich smartphone specifically designed to provide communication  flexibility to our growing customer base. We are strengthening our mobile portfolio by continuously adding-in feature and experience rich devices so as to provide our customers with competitive devices. The market for smartphones with displays over five inches will continue to grow and LG is in a great position to capture these new customers when they're ready to move up from their current phones"., commented Mr. Soon Kwon, M.D, LG India.
The phone picks up the mantel from the LG G Pro. The LG G Pro Lite Dual SIM comes with a narrow bezel, a slim form factor, and a UX borrowed from the G Pro. It also comes with a stylus pen just like the Samsung Note series. It also comes with dual speakers. Besides this there are KnockON, Pause and Resume Recording, QSlide, QuickMemo and QTranslator on board. The handset is available in store for Rs. 22,900.
LG G Pro Lite Dual SIM specs
5.5-inch IPS LCD touchscreen
8 GB memory; 1 GB RAM
MicroSD support up to 32 GB
Wi-fi, HSDPA, DLNA, Bluetooth 3.0
8-megapixel rear cam; 1.3-megapixel camera
Android 4.1.2 – Jelly Bean OS
1 GHz Dual-core Cortex A9 CPU
3140 mAh battery