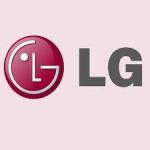 LG has launched three new handsets in India. They are GB270, KP265 and GB210.
GB210 and KP265 come with the RockeTalk feature.

RockeTalk as the name sounds is a Social Networking and Instant Messengers aggregation application. This feature lets you log onto Gtalk, Yahoo Messenger, or send a message in any combination of text, voice, pictures, audio or video to anyone, anywhere in the world. With various free online usage options like downloads, video chat messaging, unlimited group chat, unlimited text messaging etc., the feature lets you get noticed anytime, anywhere. GB270 comes with changeable design cover and themes to give you two different styled phones in one phone.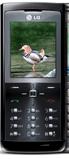 LG GB270
Flaunt this gizmo everywhere with its business plus casual look. The changeable covers with an insight of two phones in one give users a unique experience of carrying a new phone always. The handset features a dual GUI theme. Every time you change the Cover, an Option pops up to decide the Business or Casual theme to match the Look of the Phone. Sketch, Engrave or Emboss your Photos taken with the VGA Camera. Record or Put on alarm your favorite Radio Stations with scheduled FM Recording & FM Alarm. GB270 comes with a 2.0" inch LCD screen, 1,000 mAh Battery, Call Conversation Recording and fabulous memory of upto 2GB. It comes with a free Changeable Cover & 1 GB Card Inbox. It is priced at Rs. 4599. However in Maharashtra it will cost Rs. 4850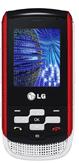 LG KP265
The handset has a 1.3 MP camera with 4x zoom and continuous video recording. The pre loaded RockeTalk option keeps you connected with your mates even on the move. The phone also adds on to the music option with an MP3 player with equalizers. The phone packs in Scheduled SMS, Bluetooth 2.0 with an option of sending free messages using Bluetooth Messaging, Wireless Music with A2DP and big frontal speakers with 21 sound levels. This gadget boasts of various data applications and games. It comes with a Free 1 GB Card Inbox. It will cost your Rs. 4999. However in Maharashtra it will cost Rs. 5225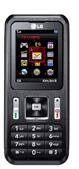 LG GB210
This is sleek phone which comes with Metallic Finish. This is preloaded with RocheTalk feature. You can use menory card of upto 4 GB with this phone. The phone has MP3 Player with 7 preset equalizers. Other features of the phone include a 1.3 MP camera, Bluetooth 2.0 with A2DP, GPRS with modem feature, Bluetooth Messaging, Scheduled SMS and 1100 mAh battery. It comes with a Free 1 GB Card Inbox.
It is priced at Rs. 4399. However in Maharashtra it will cost Rs. 4625