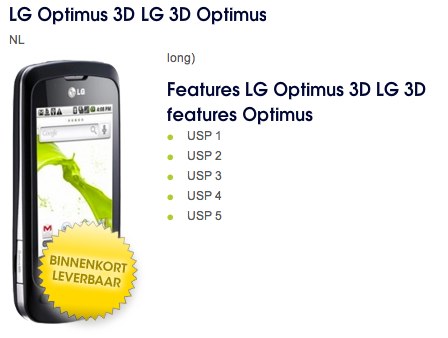 Whoa!! The year 2011 may just be the year of leaks as yet another phone joins the list of premature releases this year.
If sources are to be believed the latest LG Optimus 3D leak isn't that bad as neither of the specifications were revealed nor any accompanying images were displayed. LG previously showcased 4.3-inch glasses free 3D display at CES, without any specific device attached to it revealing little about the technology on offer.
All in all, it looks like LG is preparing an Android smartphone with a 4.3-inch display running on a 1 or 1.2 GHz dual-core Tegra 2 3D processor. Stay tuned–we'll get back with more info soon.
Also Read :
LG unveils glasses-free 3D mobile phone screen