The next Android version was expected to be launched at the Google I/O Developer Conference but for unknown reasons, it never came on stage. While we are still awaiting the launch of the Android v4.3, LG has already listed its phone running on the version.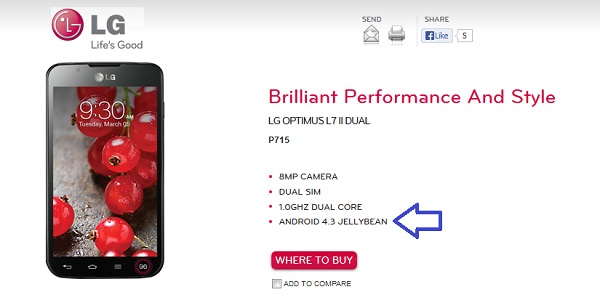 According to the listing of LG Optimus L7 II Dual on LG's product page, the device is said to be powered by Android 4.3 Jelly Bean. Whereas not even the release date of the next Android version is official till now, LG seems to be planning Android 4.3 devices, unless it was a typo.
While Android v4.3 has already been spotted on server logs and even on a Nexus device, the release date is uncertain. While recent rumours have fixed the release for June 10, other claim we may have to wait till August.
Via